These budget-friendly DIY closet organizer ideas include everything from simple DIY closet shelves to full walk-in closet organizers.
Our house has fairly small standard closets in all of the bedrooms and it was several years before I got around to doing anything with them. When I finally installed my first DIY closet organizer, I was shocked at how much bigger it made the closet feel!
Even better, it made it super simple for even my messiest child (and husband) to put everything where it belongs and keep things neat and organized.
Now I think no closet is complete without a good closet organizer.
Of course you can buy all kinds of closet organizer systems, but I'm a huge fan of creating your own closet organizer instead. When you DIY, you can create a custom organizer that perfectly matches the items you need to store and fits the dimensions of your closet.
Plus when you make your own closet organizer, you can usually save a lot of money.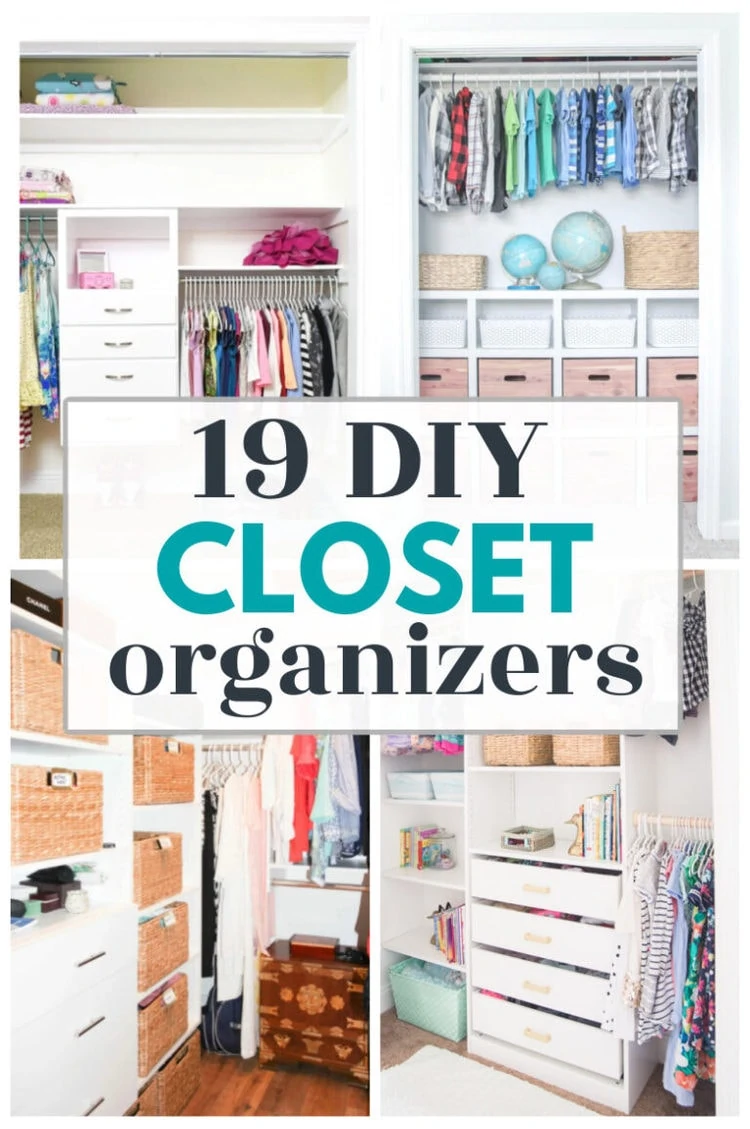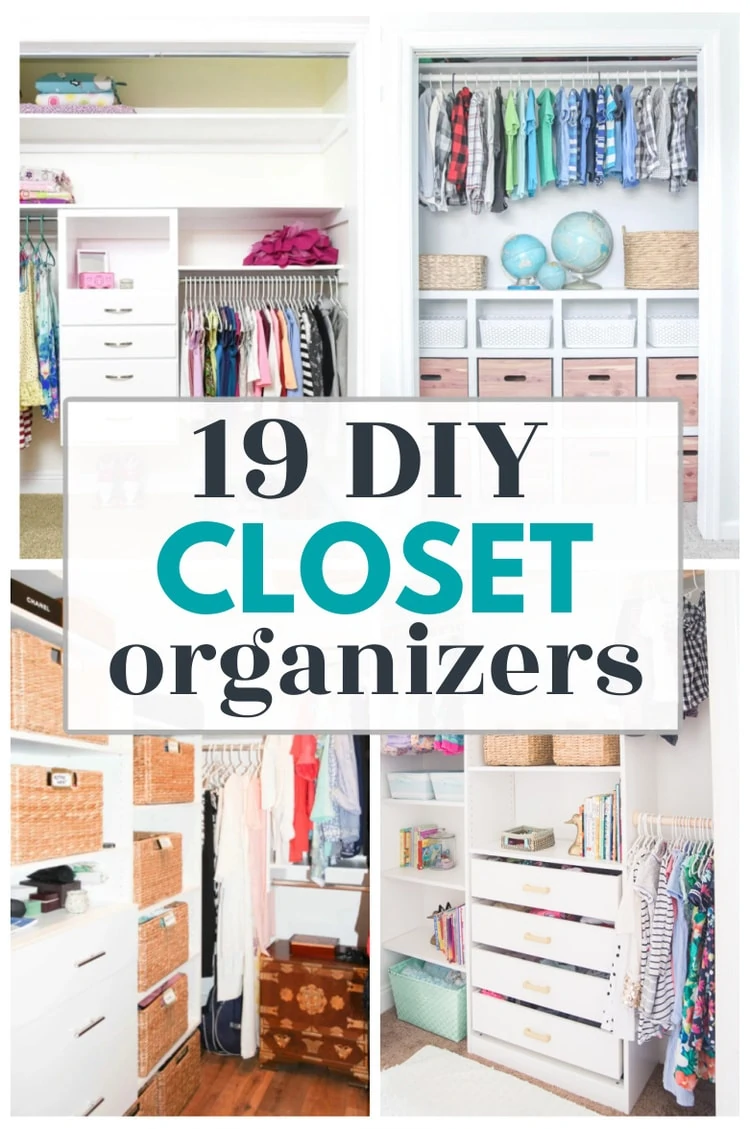 With a little bit of creativity and some basic DIY skills, you can build your own custom closet organizer that will help you make the most of your storage space.
Whether you're looking for a simple shoe rack or an elaborate system that includes shelves and drawers, there's an organizer here for you.
DIY Closet Organizer Ideas
These 19 DIY closet organizers include budget-friendly ideas for closets of every shape and size. Just visit the links below for more details about each closet organizer.
I hope you enjoyed this collection of do-it-yourself closet organizers. Let me know if you try any of these!
I'd love for you to pin this post on Pinterest!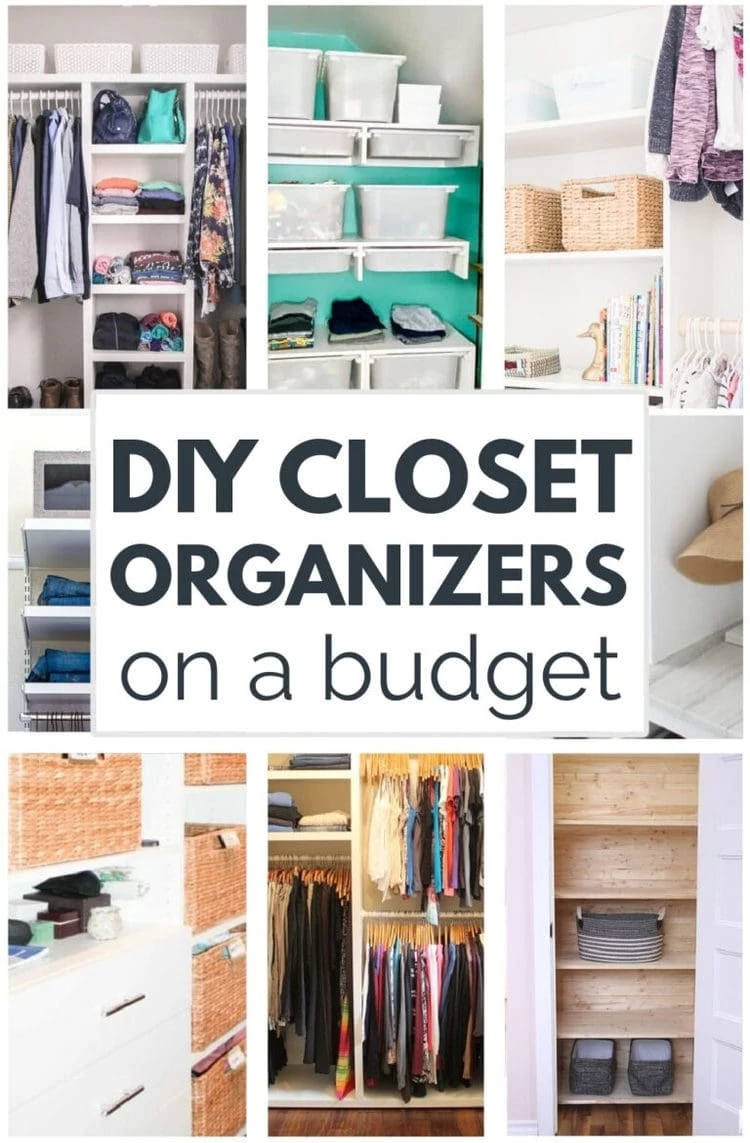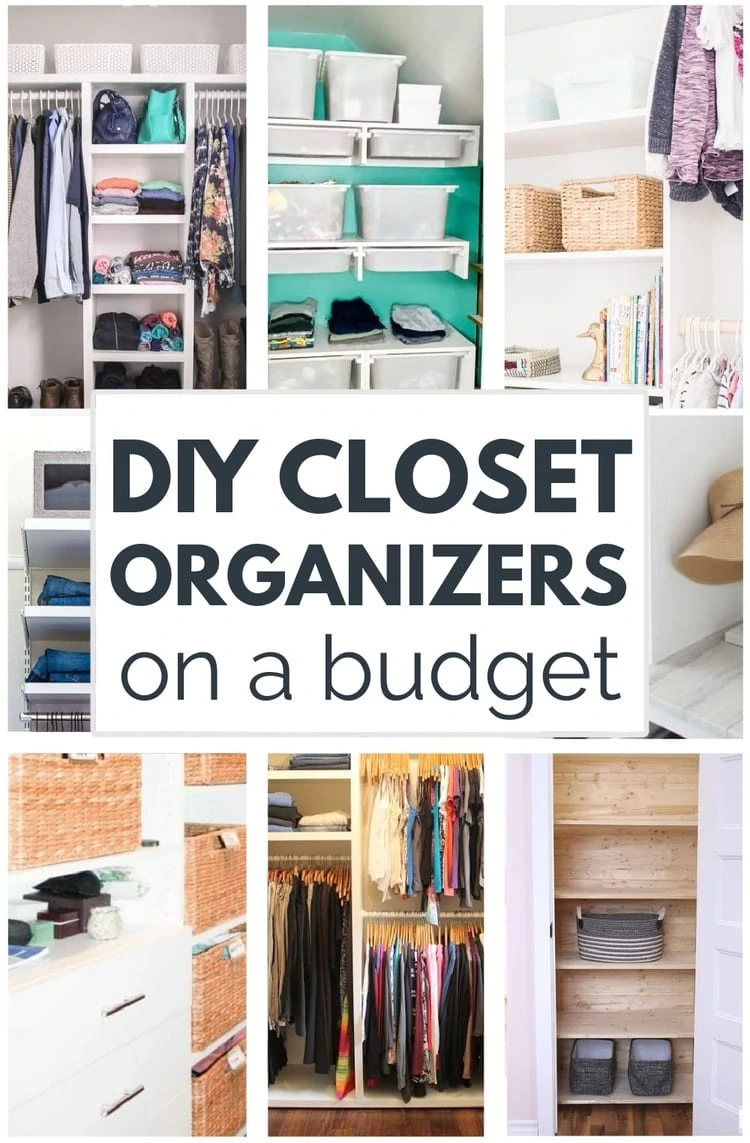 More DIY home organization ideas I think you'll like:

Google Web Story: DIY Closet Organizer Ideas