Forget tacky seashell crafts; these 17 modern seashell ideas are simple to make and will look beautiful in your home.
I am slightly obsessed with searching for shells at the beach. I can't really explain it; I just can't walk down the beach without searching the sand for that perfect seashell specimen.
Even though I already have baskets full of seashells at home, I always end each beach trip with a new pile of shells to add to the stash.
And as much as I love a simple bowl filled with shells, I am always on the lookout for new ideas of what to do with my seashells.
So I went searching for some fresh ideas and was absolutely blown away by these gorgeous seashell crafts.
I know sometimes when we hear 'seashell crafts' we think about the gawdy seashell toilet seats of decades past. But coastal decor has come a long way and each of these seashell ideas is beautiful and modern and truly highlights the beauty of the sea.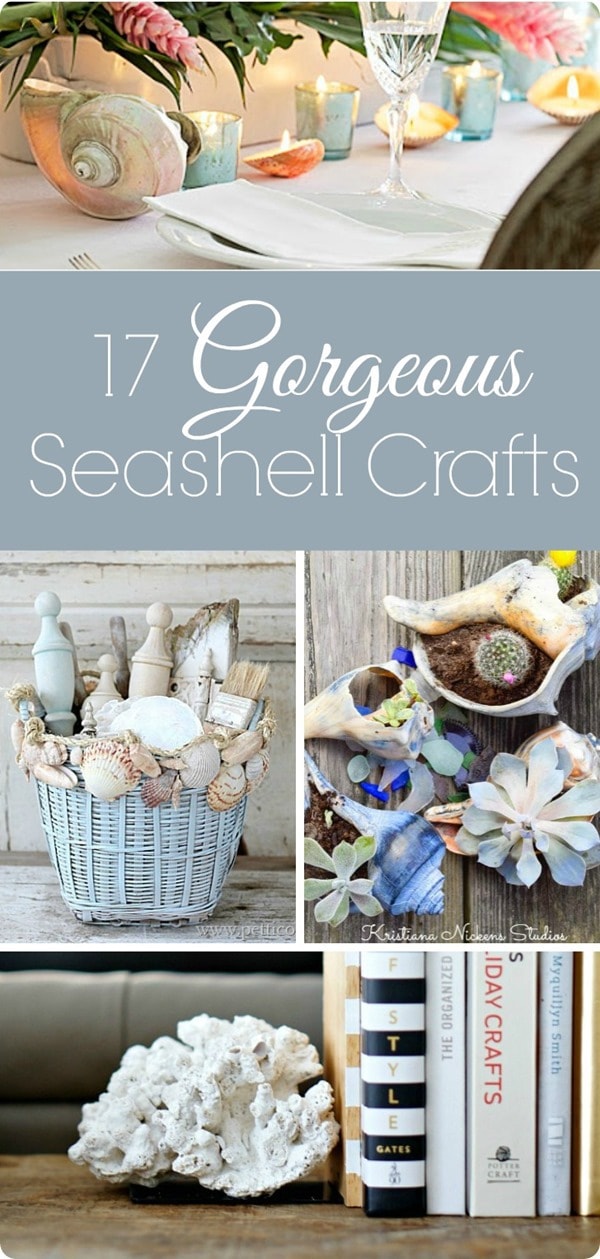 I'm not gonna lie – these gorgeous pics have me itching for our next beach trip so I can find more supplies!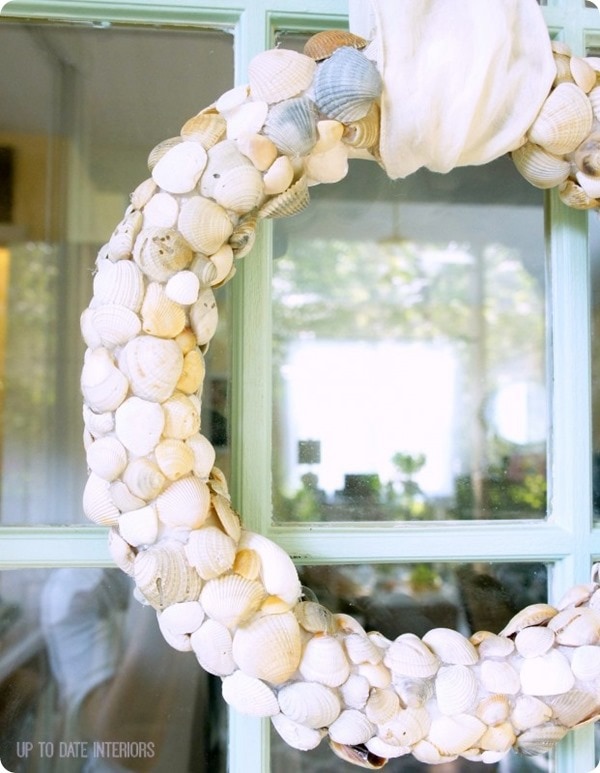 Simple Seashell Wreath from Up to Date Interiors
This simple seashell wreath is the perfect way to add a bit of summer to your front door. And it's a great way to decorate with some of the more basic shells you find on your summer adventures.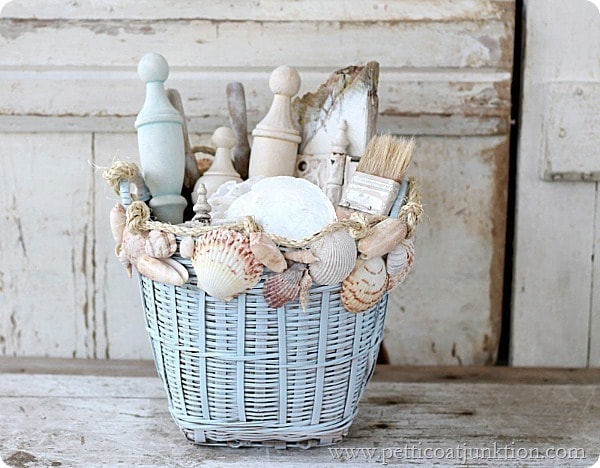 Seashell basket from Petticoat Junktion
This coastal basket is absolutely gorgeous. I love how the seashells add coastal flare without being over the top.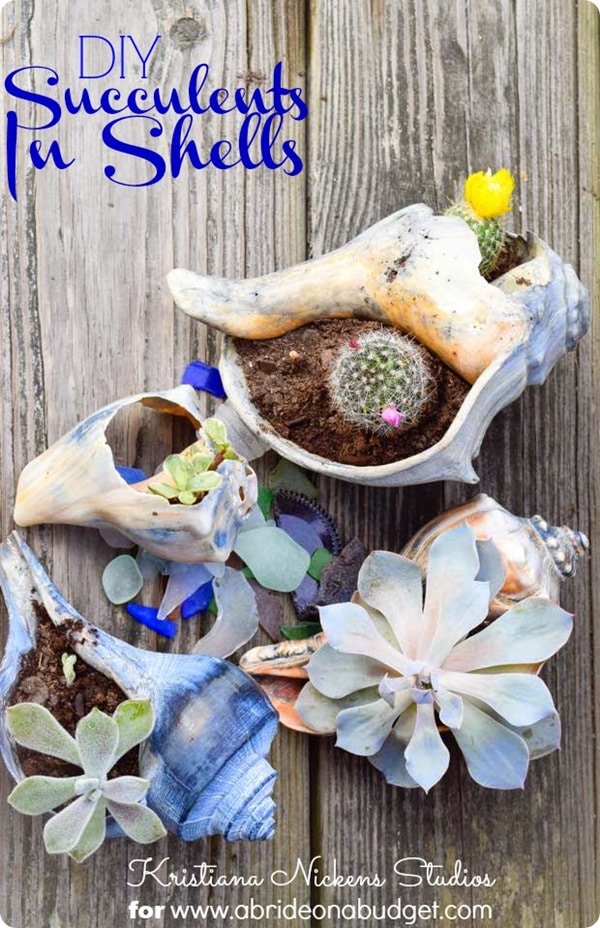 DIY Succulents in Seashells from A Bride on a Budget
How gorgeous are these shell succulent planters! I love how the colors of the shells and the colors of the succulents play off one another. This is an amazing idea for creating something functional and beautiful from conch shells that may have a few holes and imperfections.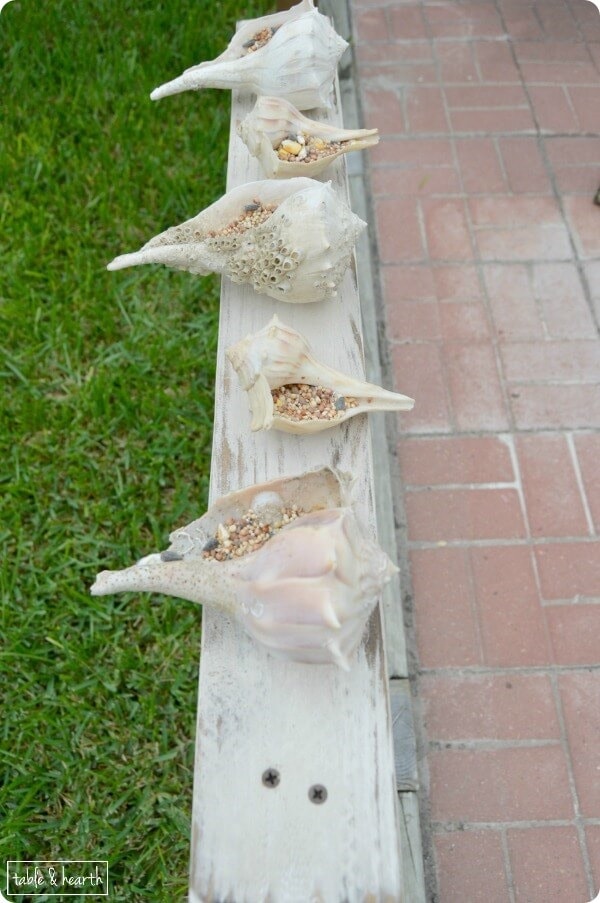 Shell bird feeder from Table and Hearth
Another great idea for putting conch shells to use – turn them into coastal bird feeders.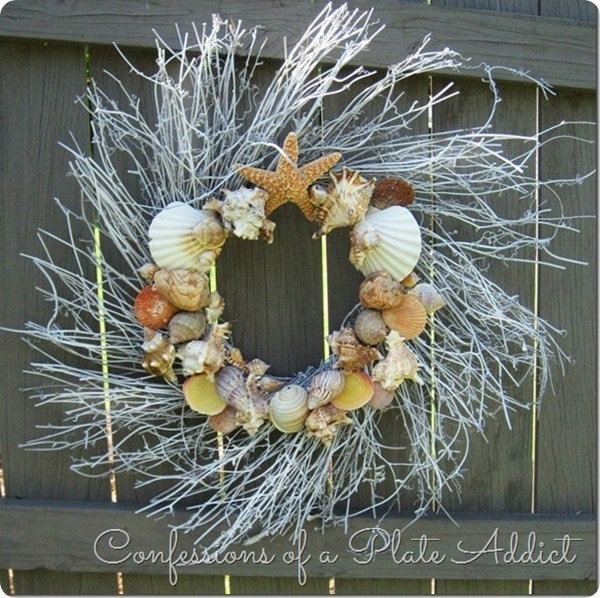 Seashell Wreath from Confessions of a Plate Addict
Here is another gorgeous take on a seashell wreath. I love that it's simple enough that the beautiful shells are the real stars.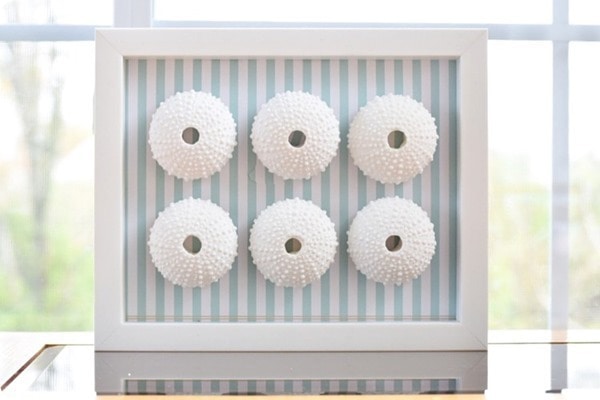 Coastal Specimen Art from Casa Watkins
This coastal art would make a great addition to a gallery wall. You could recreate this idea using any collection of similar looking shells or you can recreate the original project using inexpensive vase filler shells.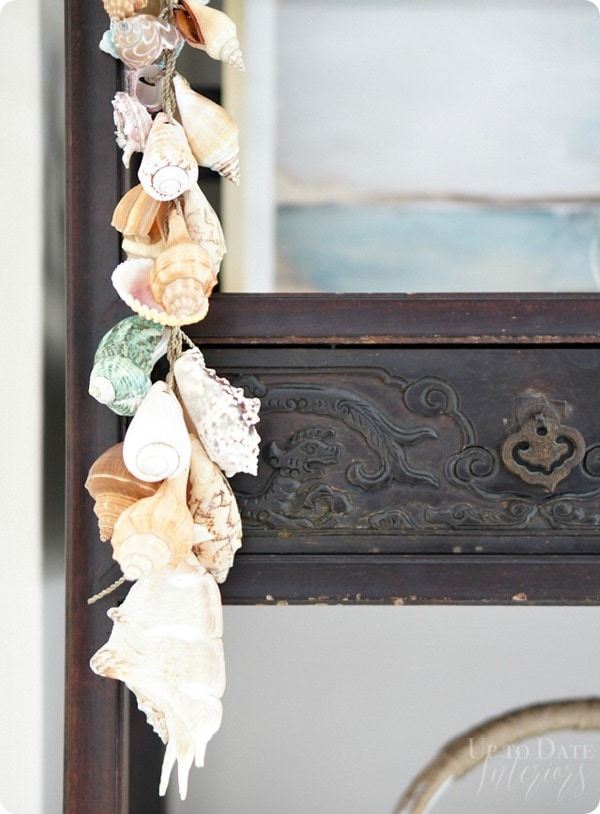 Hanging Shells in Waterside Home Tour from Up to Date Interiors
I never would have through of making a swag or garland of seashells but this string of hanging shells is absolutely beautiful and could be using in so many types of spaces.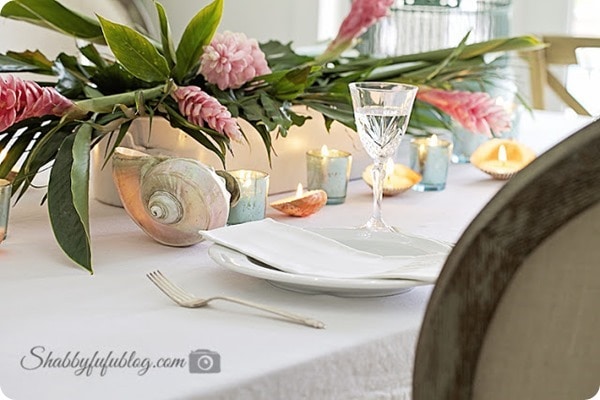 Seashell Candles from Shabbyfufu
These seashell candles are absolutely beautiful and make amazing table decor for your home as well as a summer wedding or other event. I love that you can use any large shell, whether it's a large clam shell or a conch shell or something else. It's the perfect way to add coastal ambience to any table.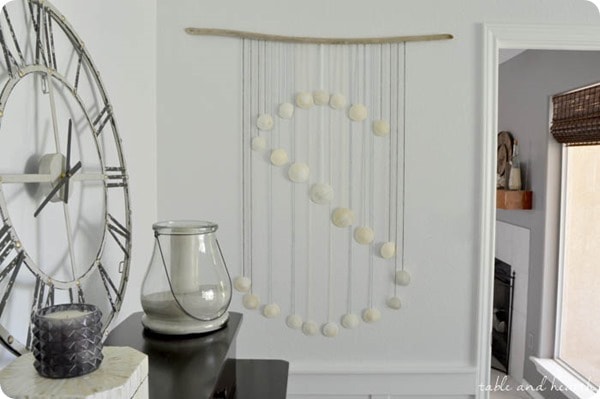 Seashell Monogram from Table and Hearth
This hanging seashell monogram is a great way to add texture and interest to a blank wall. This project works best with simple shells and should work for any letter though some may be trickier than others.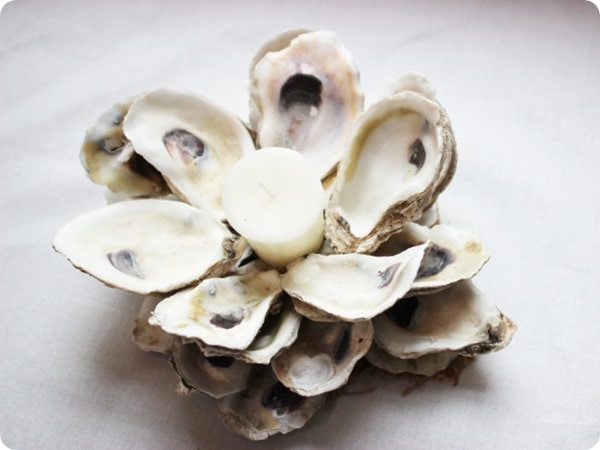 Oyster Shell Candle Holder from Simple Nature Décor
Oyster shells may look ordinary on their own but when used together in this candle holder, they are gorgeous.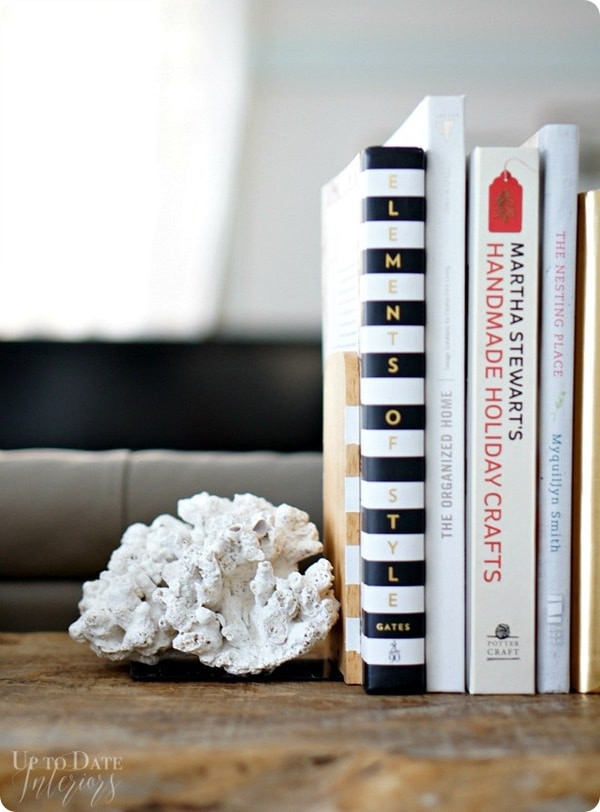 DIY coral bookends by Up to Date Interiors
It doesn't get much simpler than these coral bookends. I love how they let the beautiful coral be the star while also giving it a functional purpose.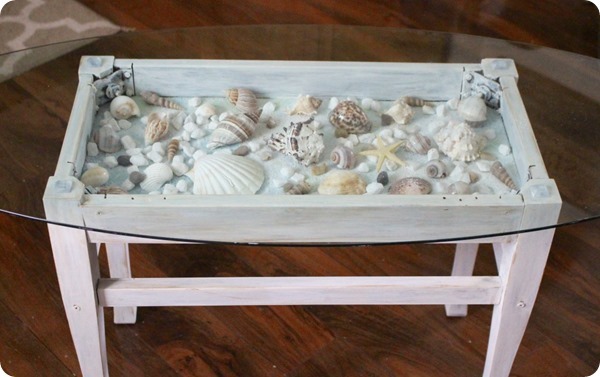 Seashell Shadow Box Table from Our Crafty Mom
This coastal table is such a great way to display all kinds of coastal finds including seashells, starfish, driftwood, and more. Even better, this beautiful table was upcycled from an old piano bench!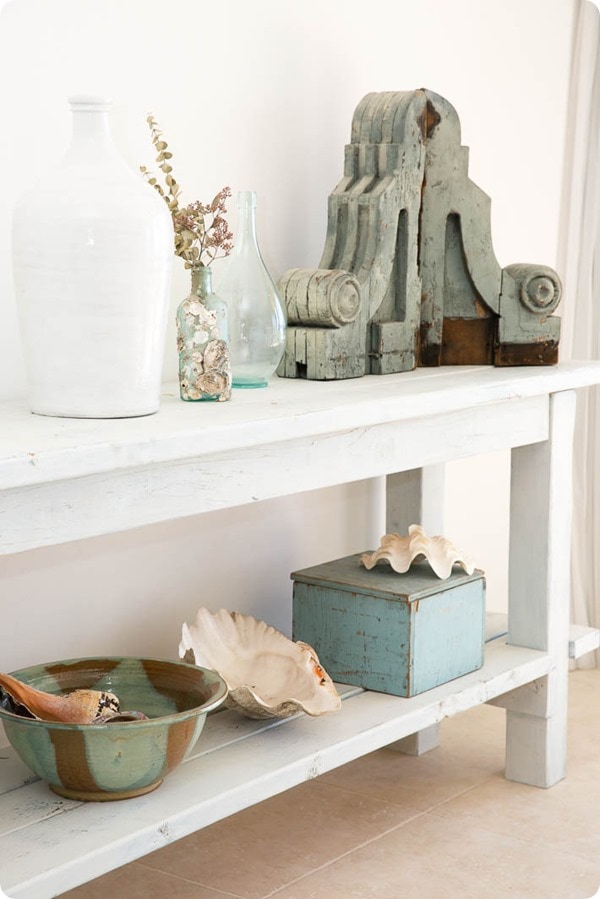 If you are looking to add more coastal decor, the post linked above is full of ideas for bringing the beach home using seashells along with paint and other items. I especially love the shell-encrusted bottle above – I would love to make a DIY version of this using broken shell pieces.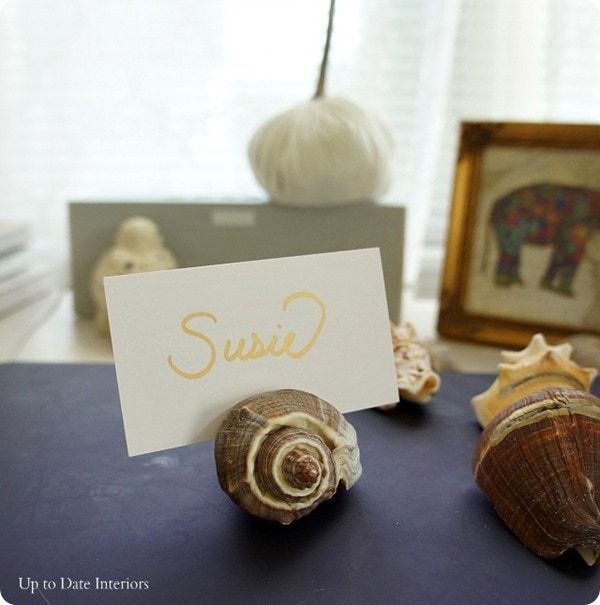 Seashell Place card holders from Up to Date Interiors
If you're hosting a beachy event, these seashell place card holders are a perfect coastal touch.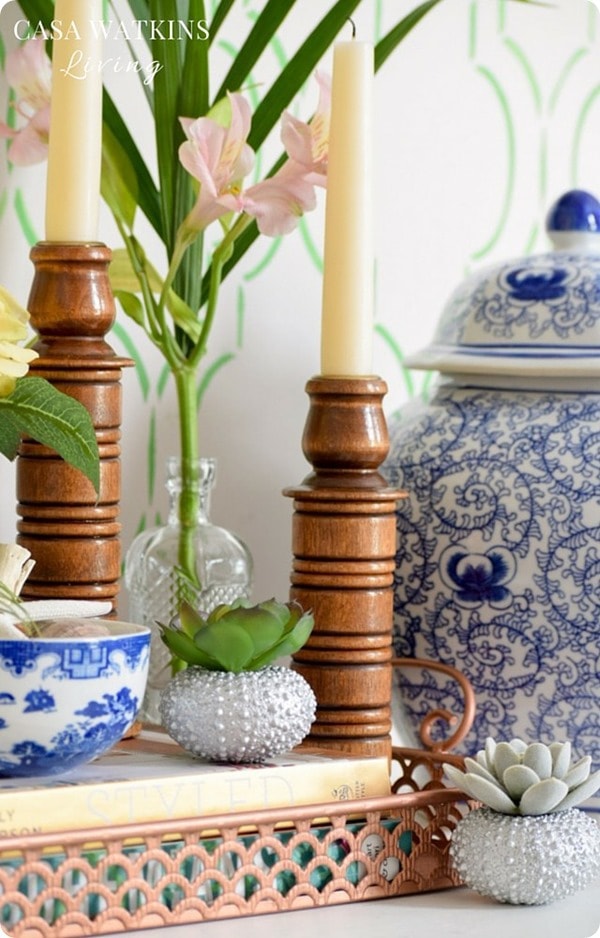 Sea Urchin vase from Casa Watkins
These super simple little sea urchin vases are beautiful and easy to make. These are perfect for filling in vignettes or centerpieces that need just a little something to fill in the blank spaces.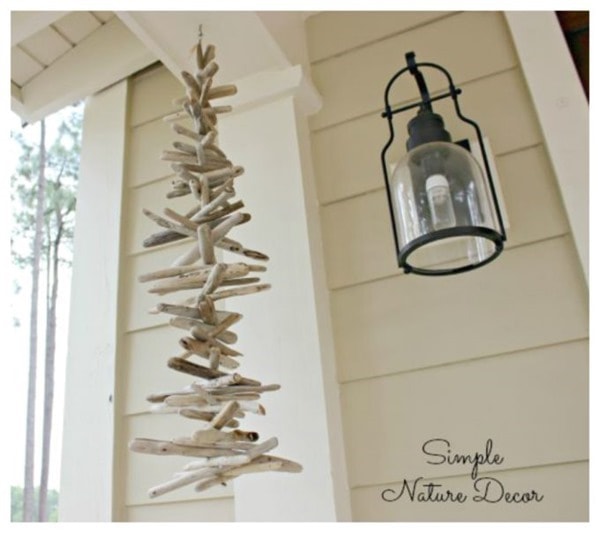 Driftwood Wind Chime from Simple Nature Décor
Ok, I know driftwood isn't technically a seashell, but I had to include these beautiful driftwood wind chimes. This would look beautiful hanging in almost any room and the same idea could easily be recreated using shells.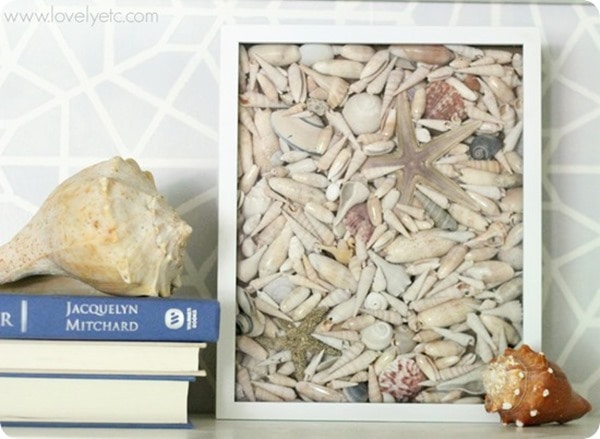 Seashell Shadowbox from Lovely Etc.
This seashell shadowbox is one of my own favorite shell creations because it is so darn simple. This shadowbox is a great way to display some of the smaller shells you find on the beach and it truly lets the beauty of the shells shine through.
Are you as obsessed with shell collecting as I am? What is your favorite thing to do with your favorite seashells?
More summer craft ideas I think you'll love:
I'd love for you to pin this post on Pinterest!