So these clay tags have been on my 'to make' list for about, oh, three years or so.
And when I finally got around to making them…they took less than ten minutes to make.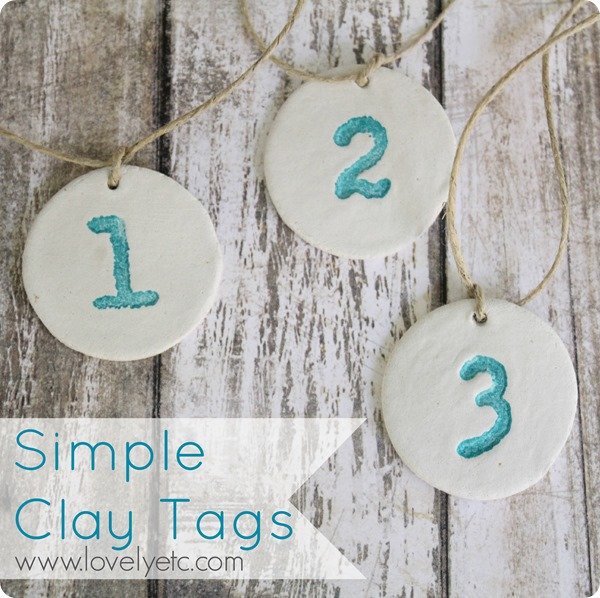 They were the absolute perfect little project to break me out of the creative slump that has been haunting me for the past month. I whipped these babies up and then went into a bit of a crafting frenzy leaving trails of craft supplies in my wake. (Tonight's agenda: clean up the mess!)
So if you are looking for a simple, easy, and inexpensive craft, you've found it!
Materials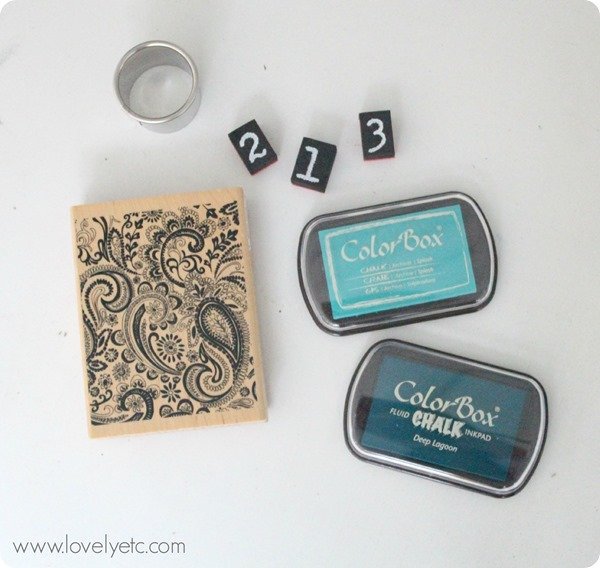 air dry clay
stamps
inkpad
rolling pin
small round object
sandpaper
twine
Making Clay Tags
Cut off a small piece of clay and squeeze it in your hands to soften it. (Just channel your play-doh playing days). Then use the rolling pin to roll it out nice and flat.
Choose some stamps, ink them up, and stamp whatever design you want into your clay. I made some with number and some with a paisley stamp.
Next, you need to cut them out. I happened to have a very tiny biscuit cutter that I used to cut mine. You could also use a small glass or just trace a small circle and use a knife to cut around the shape. At this point, you can also poke a small hole in your tags for hanging – just use a toothpick or any small pointy thing you have on hand.
Let the clay fully dry. The edges of my tags were pretty scraggly looking once they dried, so I used some 150 grit sandpaper to gently smooth them. (Worked like a charm.)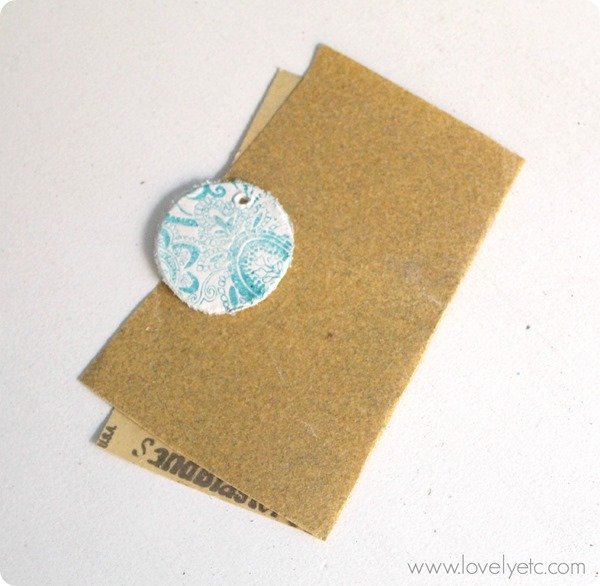 Tie on some twine and that's it!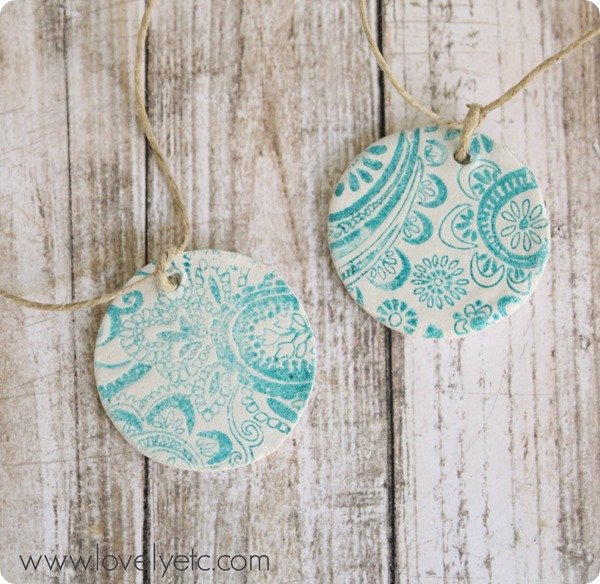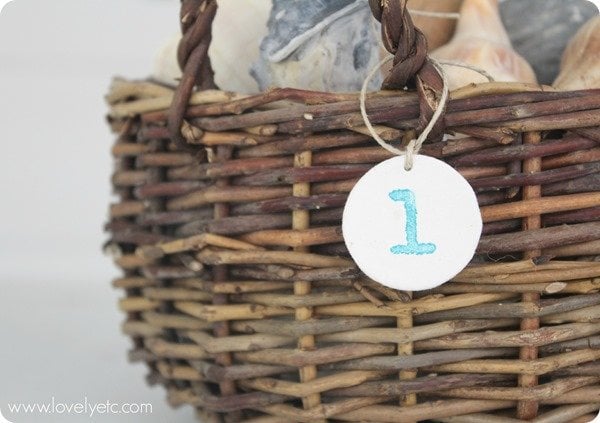 I'm loving these little tags tied on a basket or jar. I'm thinking they would add the perfect touch to all those great mason jar gifts.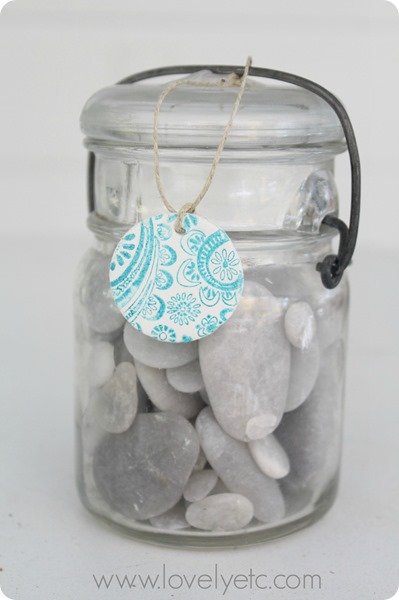 And they definitely give our little trio of pumpkins a dose of style.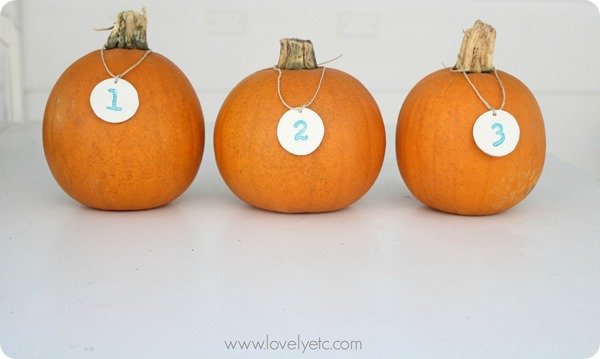 Stay tuned to see the rest of my crafting spree! I'm linking this post at Inspire Me Monday, Hit Me with Your Best Shot, Work it Wednesday and The Makers.