This is a sponsored post written by me on behalf of Stride Rite for IZEA. All opinions are 100% mine.
Meet my little man Griffin. My two and a half year old ball of joy. Resident of the nearly finished big boy room for little explorers – aptly chosen because he loves to explore. Let him loose outside and he is in heaven.
With little man number two set to join the family at the end of July, I know becoming a big brother is getting ready to completely rock Griffin's world. So I am planning to pack these next two months with lots of fun times with Griffin and I have decided this is going to be The Summer of Family Adventures.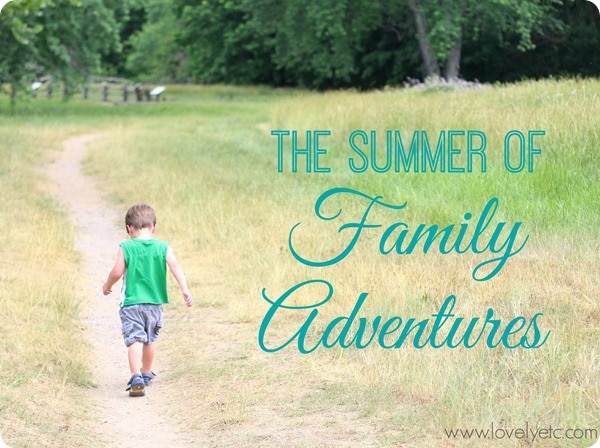 Last summer, I boldly declared I was going to make it the best summer of my life…on a tiny budget and with my toddler in tow. And I was pretty darn successful.
I decided that it didn't matter that I had a limited budget and an unpredictable toddler and a husband who was constantly working – I was going to turn off the TV, make a plan, and be willing to try new things. And this summer is no different…well, except the addition of my third trimester fatigue. But I can work around that.
The adventures have already begun with weekly trips to the Farmer's Market, hiking along the Blue Ridge Parkway, and a cookout at the lake. And my brain is swimming with more ideas for this year's summer bucket list.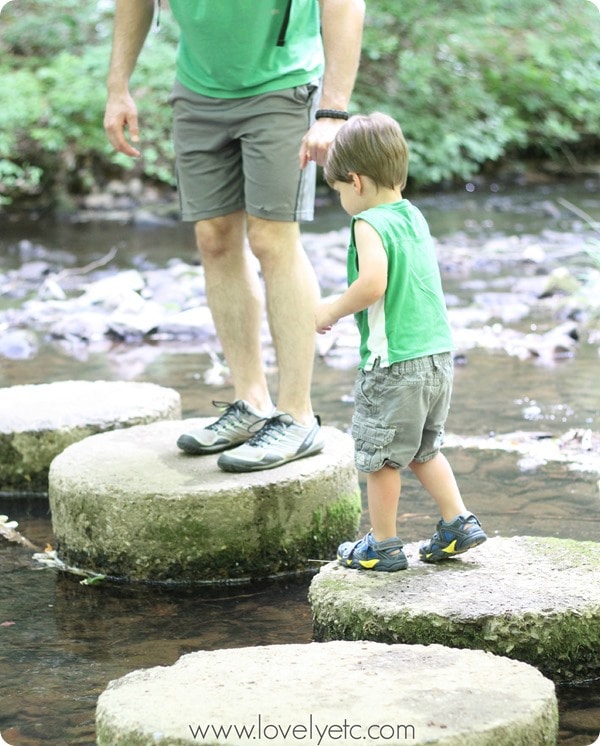 And of course we had to gear up for our summer adventures with plenty of sunscreen, grab and go snacks, and the perfect pair of explorer shoes for Griffin.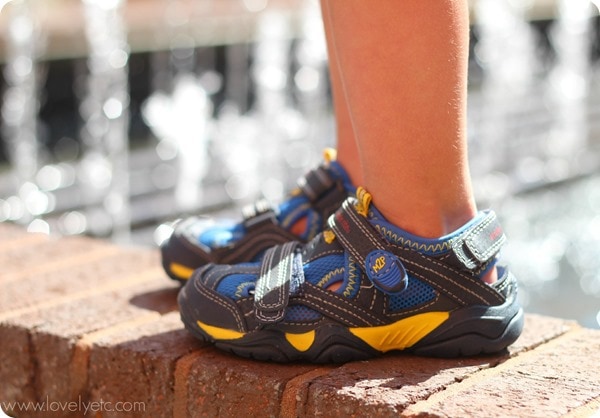 When we are playing around water (which if Griff has any say, is often), I am always torn about whether he should wear sandals to help with the wet factor or tennis shoes to help protect his feet from his many falls. When I found this pair of sandals from Stride Rite's new Made 2 Play Collection, I knew they were the perfect thing. They have the open design of a sandal so air can get in and keep everything dry with the added protection of a tennis shoe with a reinforced toe. Plus, they are machine washable (a must!) with a memory foam insole (for Griffin's comfort) and an anti-stink lining (for my comfort).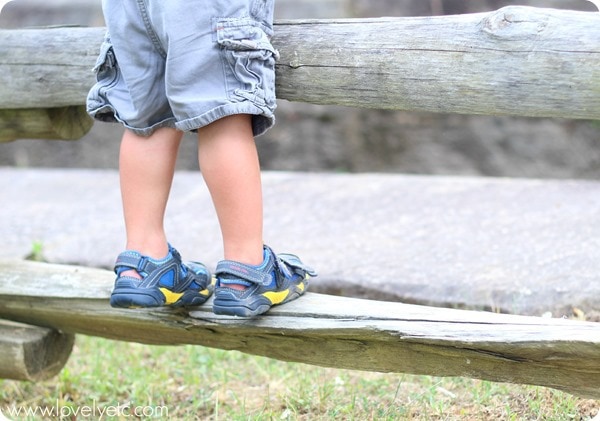 And the design of the velcro straps means Griffin can take them off on his own. (We're still slowly working on learning to put shoes on.) And because of Stride Rite's long standing reputation for high quality children's shoes and consistently high user ratings, I know these are going to actually last the whole summer.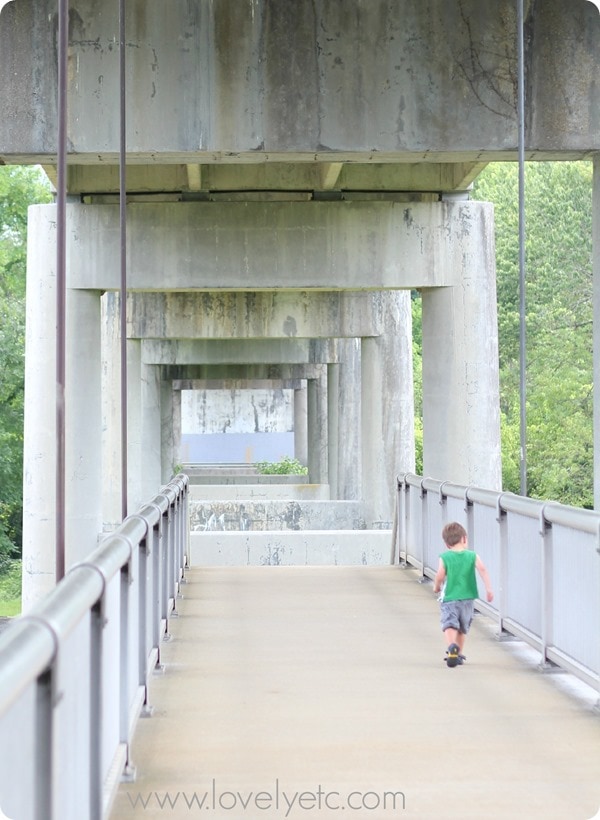 If you are looking for your own summer adventure shoes for your little ones, you can buy Stride Rite Made 2 Play for boys and Stride Rite Made 2 Play for girls online or use the store locator tool to find a store near you. Plus, best of all you can get 20% off your purchase with the coupon code LOVELY from now through June 31st. (You guys know how I love a good deal!)
Here's to the Summer of Family Adventures! I can't wait to see where the summer takes us!