I'm sharing three super easy ways to update ugly outdated electrical outlets and light switches. All three of these methods are cheap, take just a few minutes to complete, and best of all, they require absolutely no electrical work.
If you've ever had a home with ugly electrical outlets and light switches, you know what an eyesore it can be. They're one of those small details that can make a surprisingly large difference in the overall look and feel of your home.
The outlets and switches in my own 1970s home were mostly a dingy beige which was a pretty common choice for several decades.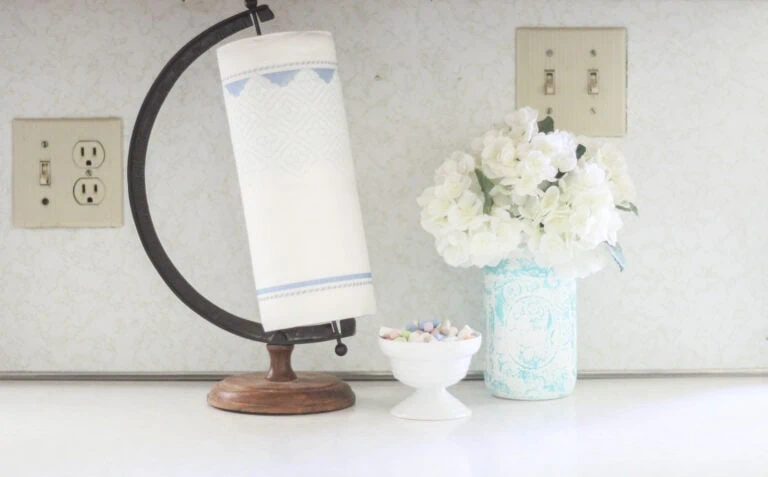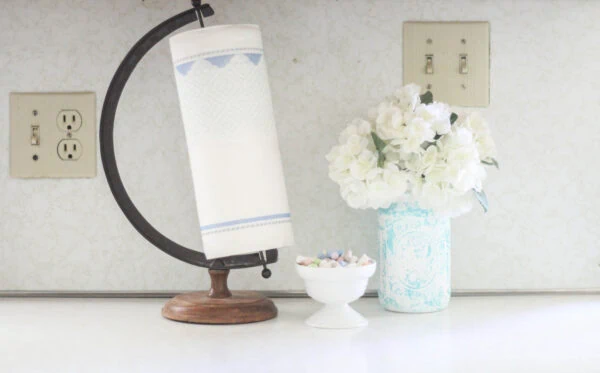 We also had some particularly awful outlets like this wood framed number in our main bathroom. While I can appreciate the utility of the labels, it was a major eyesore right at eye level.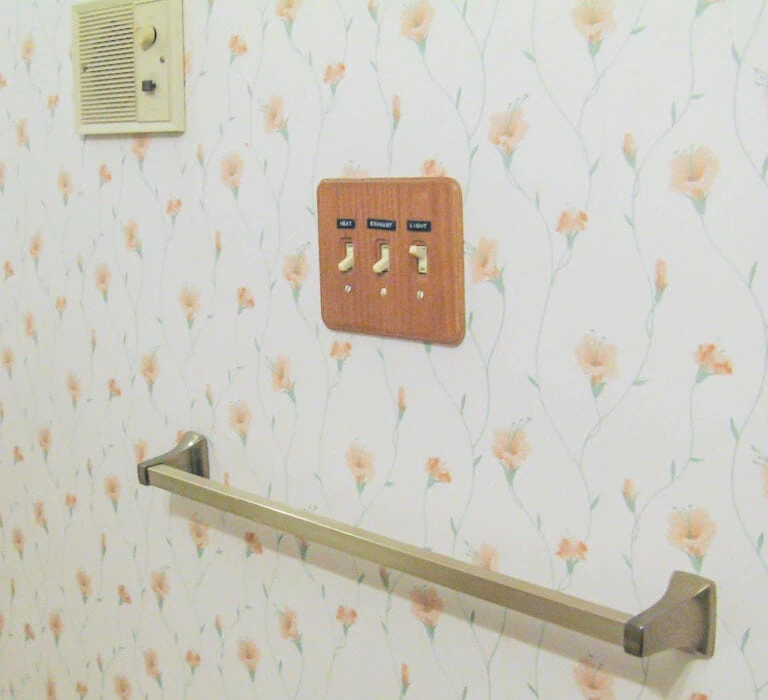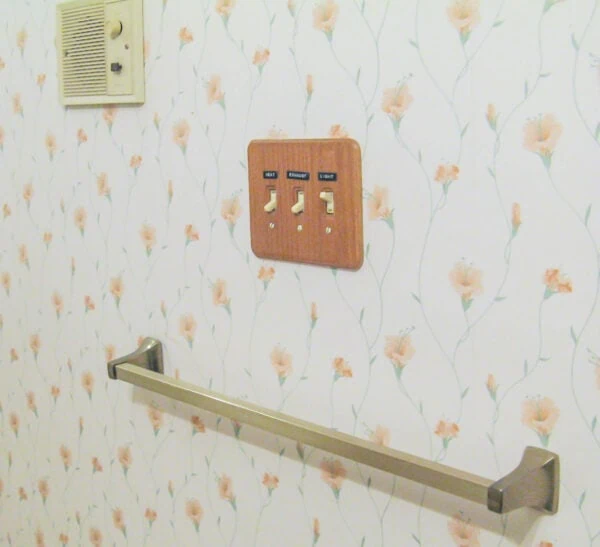 Of course the first thing I did was replace the old beige and wooden wall plates around each outlet and light switch with classic white ones. That is a super quick fix but it doesn't really solve the problem.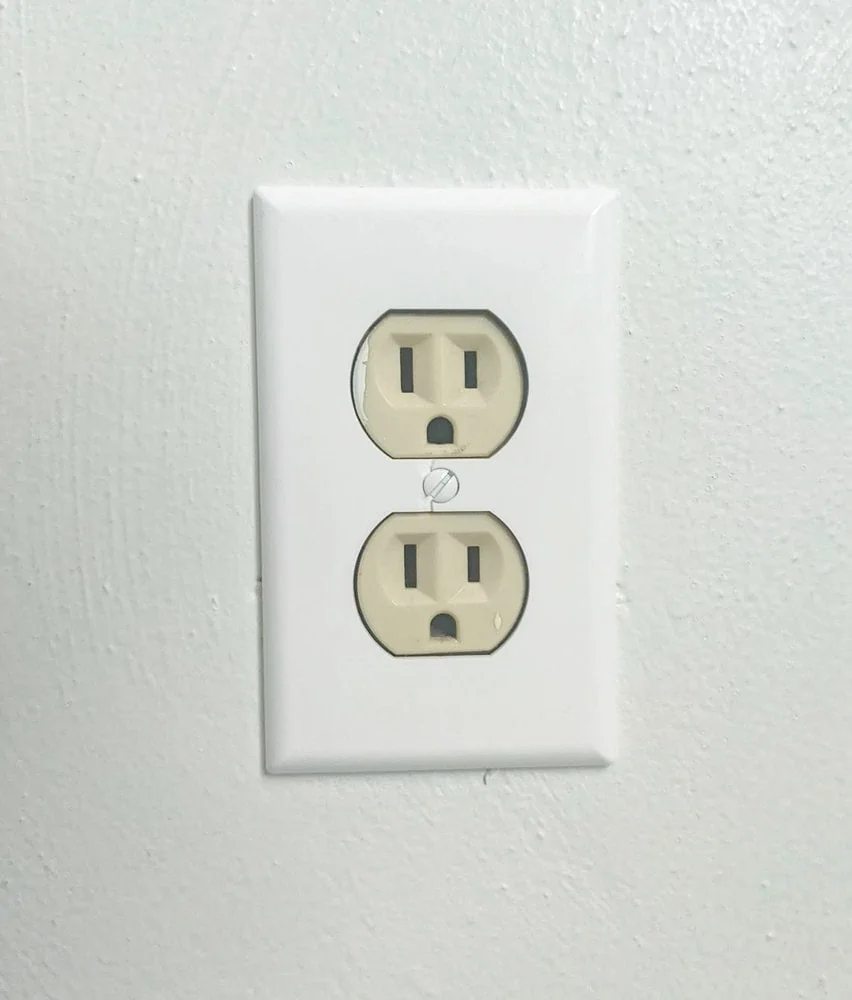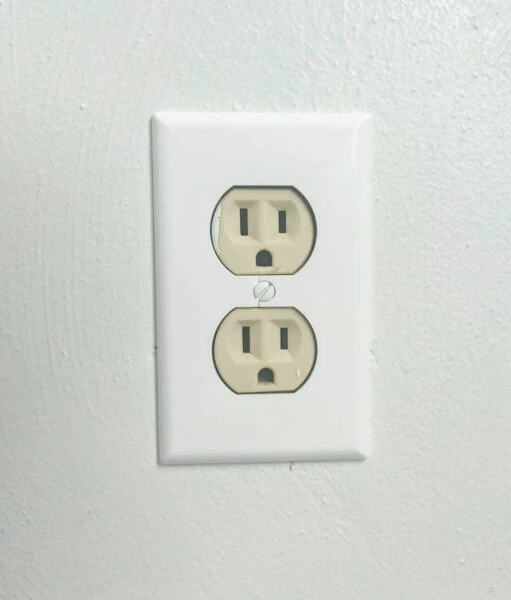 If fact it actually seemed to just draw more attention to the actual outlets and switches which still remained a yellowish beige. To truly solve the problem, something more needed to be done.
This post contains affiliate links which means if you make a purchase after clicking a link I will earn a small commission but it won't cost you a penny more. Click here to see my full disclosure policy.
How hard is it to replace electrical outlets?
If you have ugly outlets, the obvious solution is simply to replace them with new more modern outlets.
You can buy fresh white replacement outlets at any home improvement store for just a few dollars and this is a job that you may even be able to do yourself. But there are downsides to replacing your own outlets and light switches.
Any time you are working with electricity, you need to take all necessary safety precautions and be sure you really know what you are doing. Because working with electricity can be dangerous, many people choose not to tackle electrical projects themselves.
I've tackled quite a few electrical DIYs in the past including replacing many light fixtures, taking out our 1970s intercom, and rewiring lamps.
But replacing outlets and light switches is my nemesis. I've updated a few outlets in our 50 year old house and every time either the wires are too short or the configuration is weird or something else pops up that turns it into an overly complicated ordeal.
If you are replacing dated electrical outlets, there's a good chance you are working on a house that is at least a few decades old. And the older the house, the more likely you are to run into complications.
So while replacing outlets and light switches can be a DIY job, it certainly isn't for everyone.
How much does it cost for an electrician to replace outlets?
If you decide you aren't ready to tackle electrical DIYs, you can always hire an electrician to replace your outlets for you.
The cost to replace your electrical outlets will depend on a variety of factors including your location and the number of outlets in your home.
But on average it costs $9-$35 per outlet and the average home has around 75 electrical outlets. Which works out to somewhere between $675 and $2600.
To cut down on costs, you don't have to replace all of the outlets and switches in your home. Instead, you could always focus on the most visible ones and ignore the ones that are less noticeable.
I did hire an electrician to replace the highly visible outlets and switches on my kitchen backsplash for less than $200 and it was definitely worth it. But there was no way I was going to pay to replace every single outlet in our home, so I started searching for other ideas.
Three cheap and easy fixes for ugly outlets and light switches
Luckily there are great options for updating your ugly outlets and light switches that don't involve replacing your old outlets at all. Which means no messing with electricity and no hiring a professional.
I'm sharing three different super cheap ways to freshen up your old outlets.
None of these solutions is quite as elegant as a brand new, fresh white outlet, but they can easily be done by anyone, cost only a couple of dollars, and can be finished in just a few minutes.
I've tried each of these methods myself and I'm sharing photos of the results along with an honest assessment of how well they really solve the problem.
Paint your outlets
Paint isn't my favorite way to update outlets and it isn't even the easiest option. But I had to include it because it is a super common way to update outlets.
I have painted ugly outlets and light switches many times and it does work to change the color quickly.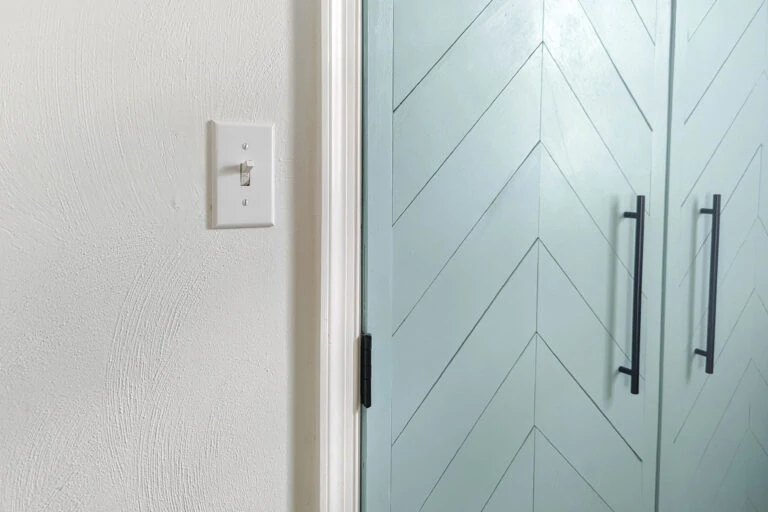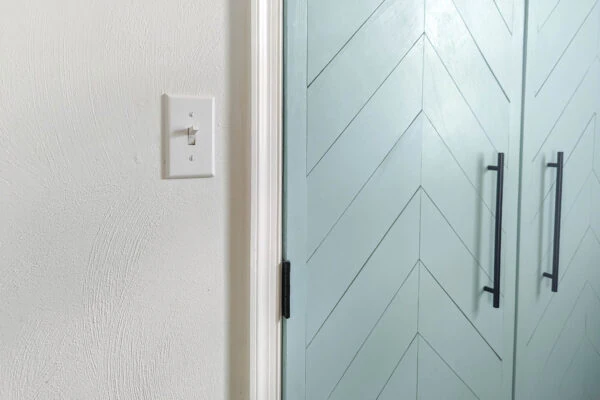 Paint is also great because you can paint outlets and light switches pretty much any color under the sun. So if you want to paint your outlets to blend in with a super dark wall or a special mural, you can. You can even get paintable wall plates for your outlets and switches to make them almost disappear.
Unfortunately, there is a big downside to using paint – it doesn't usually hold up well over time.
For one thing, paint tends to have a hard time adhering well to the smooth plastic of outlets and light switches.
Most outlets and light switches are handled regularly and with all of that touching, the paint can quickly begin to chip and scratch away, revealing the original color underneath.
Painting Outlets
The Good:
Works on light switches as well as outlets
Quick, easy, and cheap to do
Endless color options
Childproofing Outlet Covers
This method is a bit unconventional, but it's super cheap and easy and looks surprisingly nice.
All you need to do is cover your outlets with outlet covers. Yes, I'm talking about the outlet covers that parents use to childproof their homes.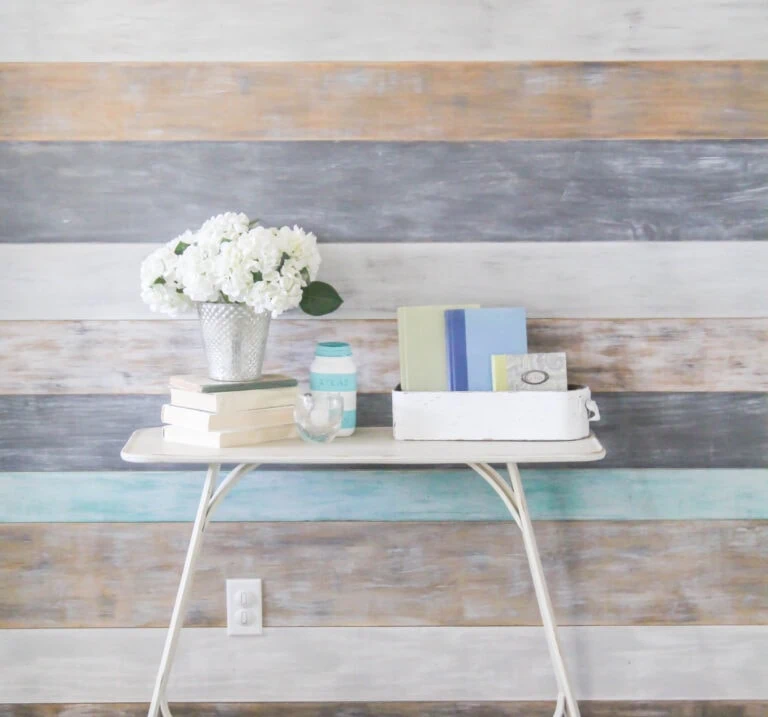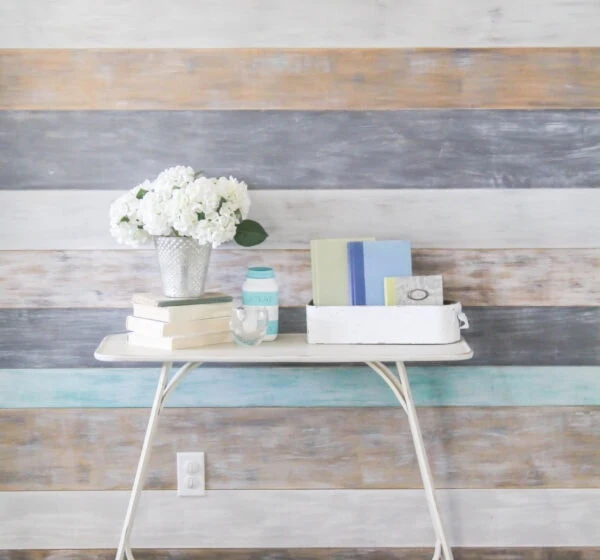 It know it sounds strange, but when my own kids were smaller, I discovered these really help disguise ugly outlets.
Once you've updated your outlet wall plates, the only ugly part that still shows is the small area around the outlet itself.
This small area is easily covered with simple white outlet plug covers whenever your outlet isn't in use. They cover the old color and create a nice uniform look to your outlet.
Childproofing outlet covers come in lots of different colors and styles so just look for some that are an opaque white with a simple shape. I like this inexpensive set from Amazon.
Of course, there is a downside to this method as well. It really only works well for outlets that aren't used frequently.
If it's an outlet you use a lot, constantly having to take the outlet cover off whenever you want to plug something in is going to get old very fast.
Also, this method clearly won't work to update light switches.
Childproofing Outlet Covers
The Good:
Instantly covers ugly outlets – no actual work required
Doubles as child safety
The Bad:
Doesn't work for light switches
It can be annoying needing to remove the outlet covers to use the outlet
Revive Decorative Outlet Covers
The third method is a new discovery for me. It turns out there is actually a product made specifically to fix this problem.
I recently discovered TayMac Revive outlet covers and light switch covers when I was working on the wood accent wall in my office.
The fresh white focal wall made the ugly beige outlet and light switch stand out more than ever so I started looking for a simple solution.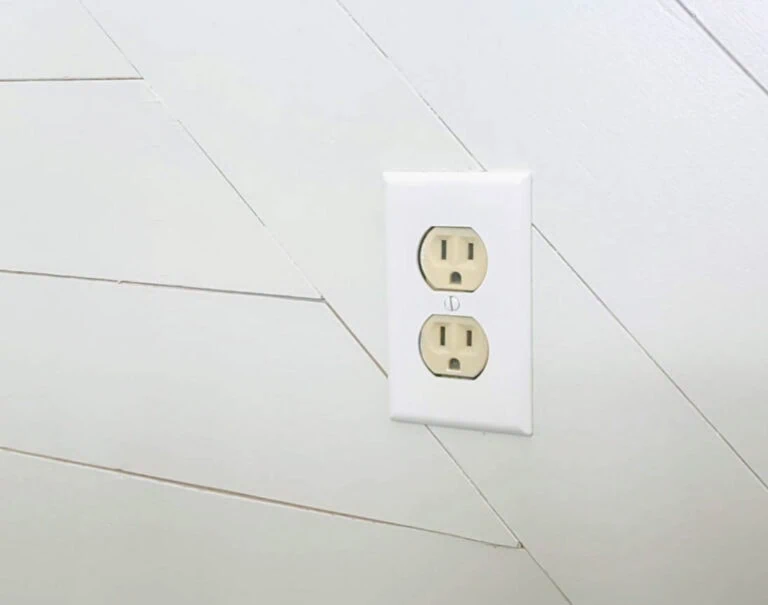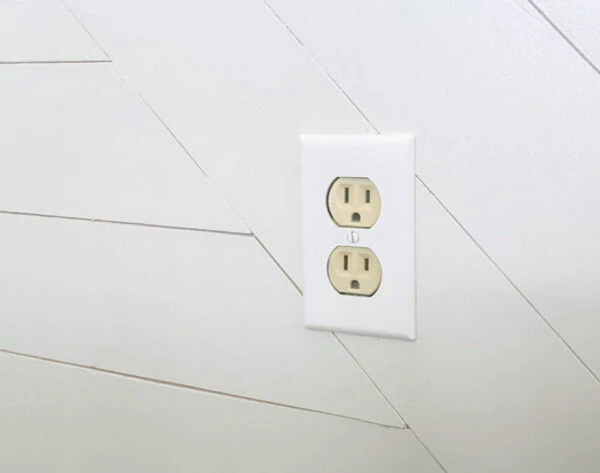 Revive outlet covers are installed right over the old outlets and completely cover them while still allowing the outlet to be used as normal.
You simply unscrew the old outlet wall plate and screw on the Revive outlet cover instead. The old outlet is still in place, it's simply covered.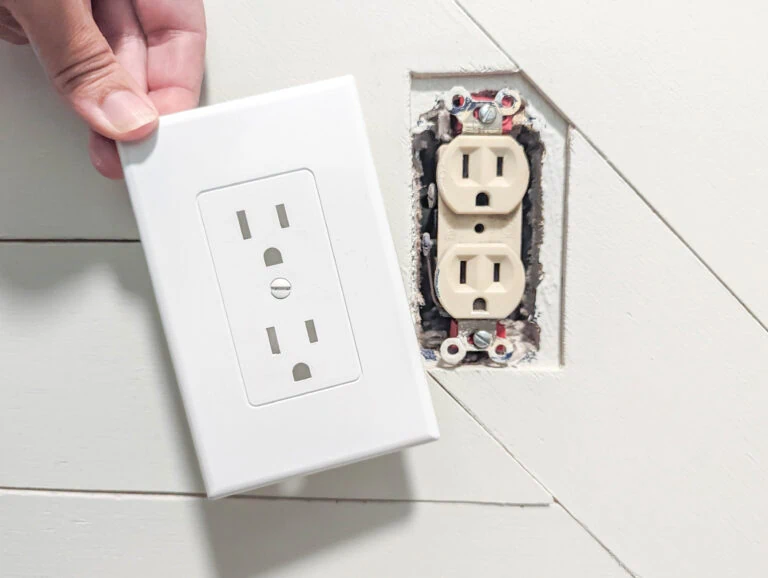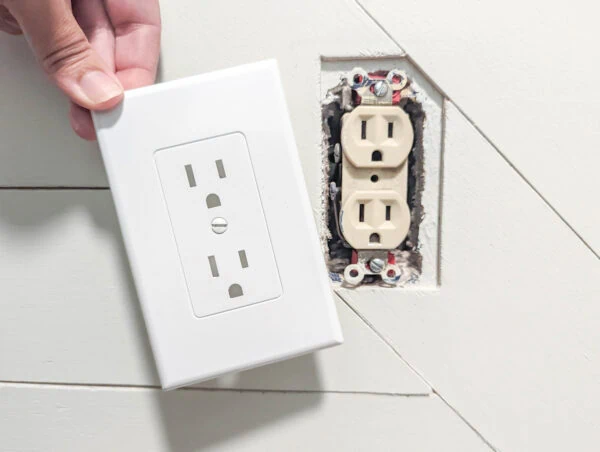 There are a few different versions, including one that can be painted to match your walls.
Once they are installed, they look and function just like a regular outlet with zero electrical work involved.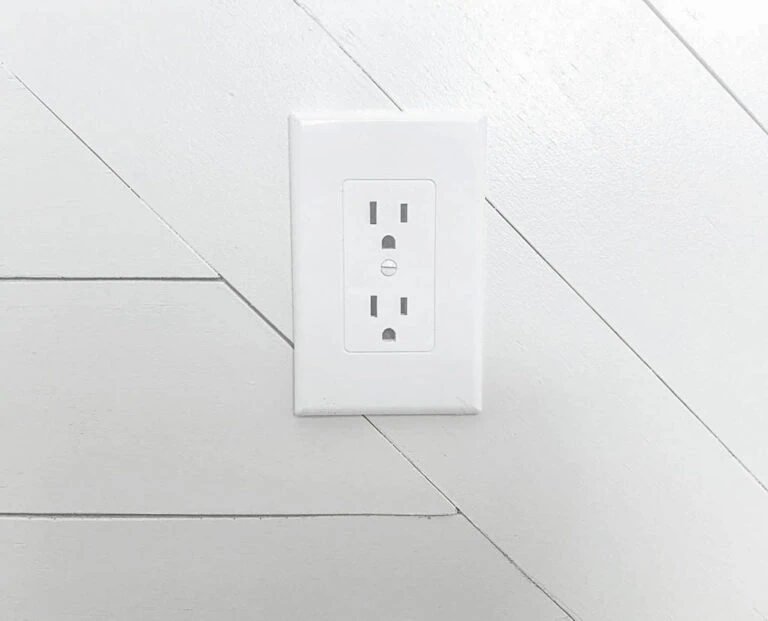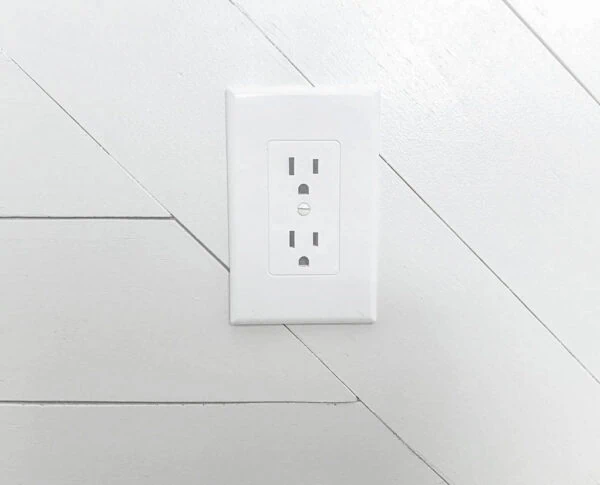 It's amazing how much better this outlet looks after a couple of bucks and less than two minutes of work.
Revive light switch covers
Revive also makes light switch covers to cover up ugly light switches.
The basic idea is pretty similar. You remove the old light switch wall plate and screw on this light switch plate instead.
There is a plastic toggle that covers the original switch so the light can still be turned on and off by pushing it up or down.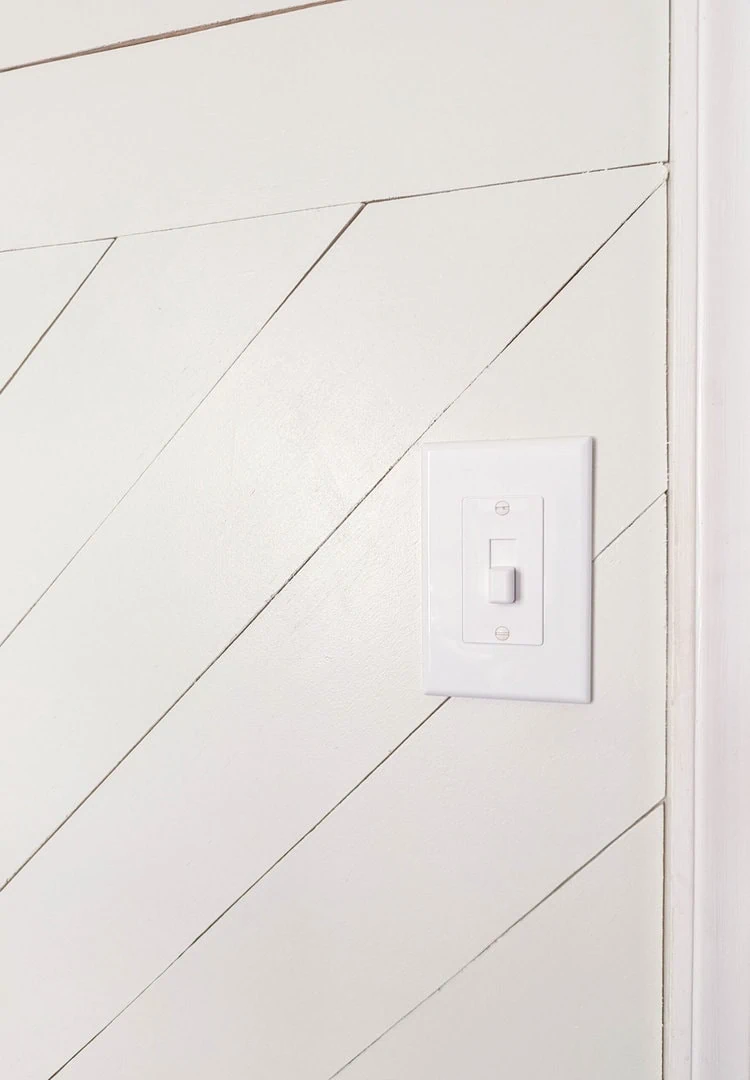 These light switch covers are available in both classic white and a paintable version. There are also a few other available configurations including triple light switches.
I installed one of these light switch covers in my office as well. And while it was easy to install and functions well, I'm not completely sold on the look.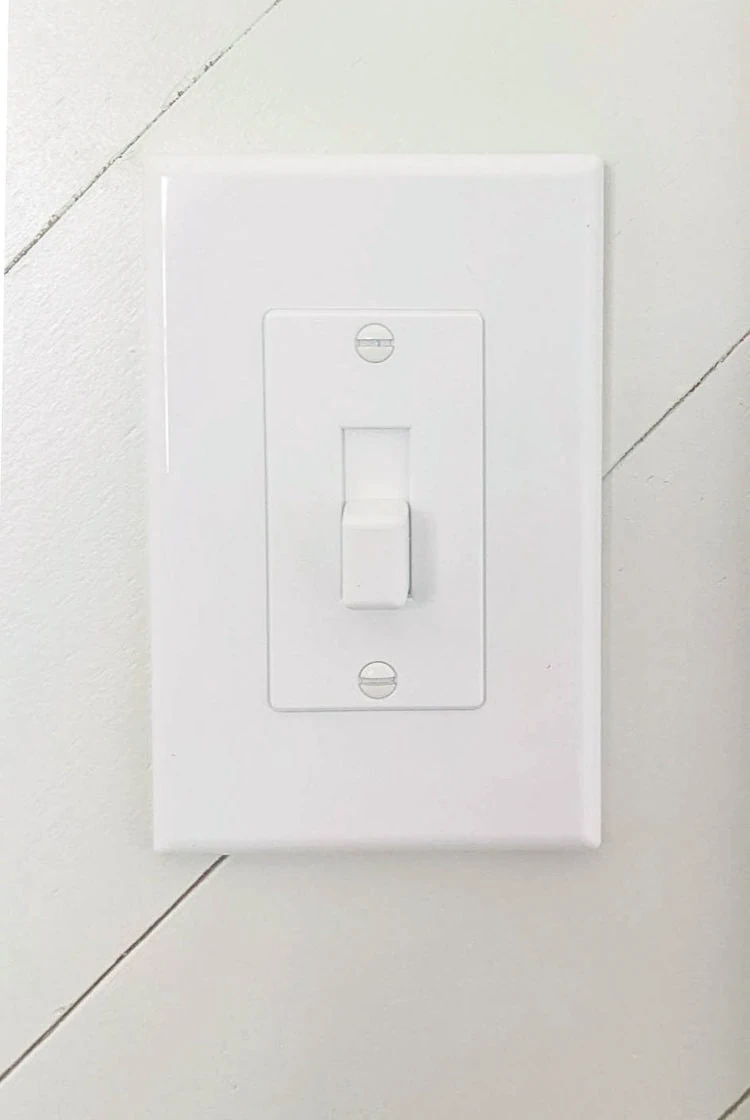 The outlet covers really look just like any other electrical outlet, but the light switch has an odd, boxy shape that definitely stands out from regular light switches.
The whole point of installing the light switch cover to is to look better and I'm just not totally convinced that it looks significantly better than my beige light switch.
Revive Outlet Covers and Light Switch Covers
The Good:
Easy to install
Very inexpensive
Work for both light switches and outlets
The outlet covers look just like any other fresh white outlet
The Bad:
The light switch cover looks a bit clunky
The best way to update outlets and light switches
All three methods has pros and cons, but what is the best way to quickly and easily update light switches and outlets?
After trying all of the options listed above, I have a few favorites.
For updating outlets, the Revive outlet cover plates work so well. They are cheap and easy to install, look just like any other bright white outlet, and allow the outlet to continue to function normally.
For updating light switches, if you don't want to deal with actually replacing your light switches, I think the best solution is probably good old paint.
It isn't a perfect solution and you will need to touch up the paint after a year or two. But in my opinion, it looks a bit better than the Revive light switch covers.
But regardless of which one you use, any of these methods will make a huge difference!
It's crazy how much tiny details like ugly beige outlets can affect the look and feel of your home.
More quick and easy home updates I think you'll like:
I'd love for you to pin this post on Pinterest!