These 23 DIY light fixtures are incredibly beautiful and most are very easy and inexpensive to make. From chandeliers to pendants and everything in between, there's a beautiful light here for every type of space.
When we moved into our 1970s fixer-upper, all of the light fixtures were either incredibly outdated or super basic. From the long florescent light in the kitchen to the old stained glass chandelier in the dining room that looked like it came straight from a 1990s Pizza Hut, I knew I wanted to replace every light.
Even so, I was still shocked at how big a difference updating our light fixtures made to the look and feel of each room. It seems like such a small detail, but a great light fixture can really pull a room together.
Of course great lighting can get expensive – especially if you want lighting with major style and character. So I got to work figuring out how to make DIY light fixtures and turn my dated lighting into something much more beautiful.
If you haven't looked into DIY light fixtures before, get ready to be seriously shocked. I've gathered the best DIY light fixtures from around the web and they are every bit as beautiful as something you would find in a high end boutique…without the crazy high price tags.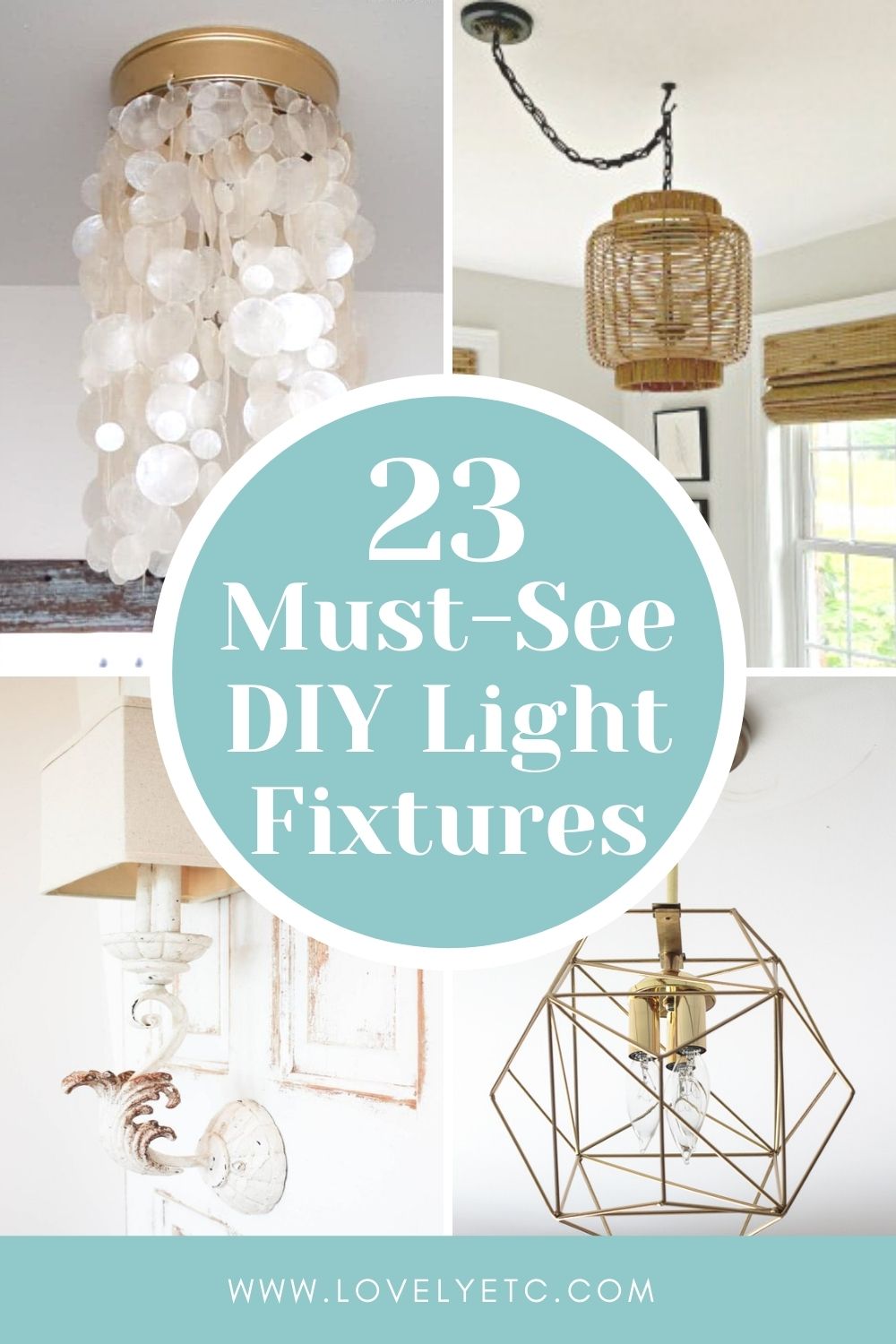 23 Must-See DIY Light Fixtures
These 23 DIY light fixtures include ideas for every room in the house. There are chandeliers, pendants, and sconces in a huge variety of styles including farmhouse, bohemian, modern, and traditional. There is a gorgeous light fixture here for any space!
I hope you loved this collection of DIY light fixtures as much as me. The best part about these projects is that they are easy to make and modify, so don't be afraid to experiment with different materials or ideas!
More DIY home ideas I think you'll like:
I'd love for you to pin this post on Pinterest!