One of my favorite types of art to display are big, happy family photos. There is nothing like seeing your favorite memories splashed throughout your house and I love to dream up new, creative ways to display photos as art.
When I started working on art for Griffin's Little Explorer bedroom, I knew I wanted to add some photos of him on his own outdoor adventures. But I wanted to try something new – so I chose a few adventure photos and turned them into graphic DIY pop art using PicMonkey. Which turned out to be surprisingly easy.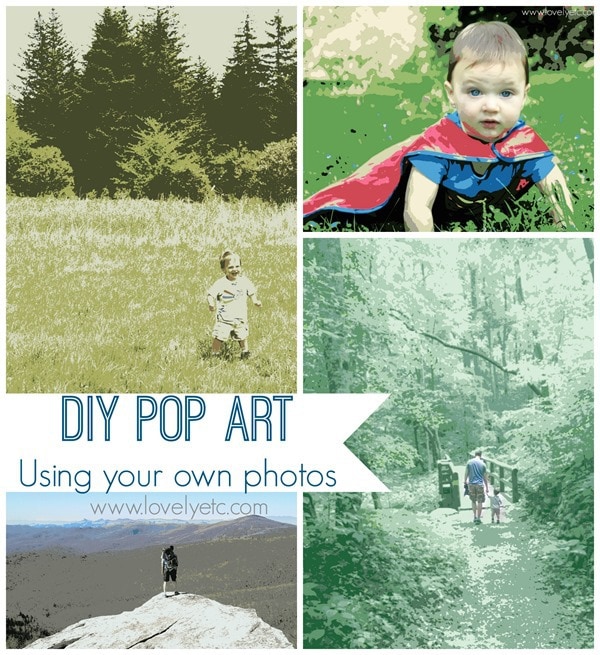 This post contains affiliate links. See my full disclosure here.
Creating your own pop art
First choose your photos. You want to choose something without too many details. Each of the photos I chose had one focal point against a fairly simple background. Even though you want to avoid a ton of details, a background with a lot of texture works great for this. The trees and mountains in the backgrounds of my photos really popped in the end.
Go to PicMonkey, choose edit, and select your photo. If you aren't familiar with PicMonkey, it is a free online photo editing website. It is great for doing basic photo editing as well as adding text and graphics. PicMonkey is what I currently use for all of my blog photos and graphics.
Once you are in PicMonkey, start by making any basic adjustments to your photo that it may need – for example, you might want to crop the photo to cut out some excess background or brighten it up if it is very dark. You can also go to colors and increase the saturation if you don't feel like your photo's colors are popping.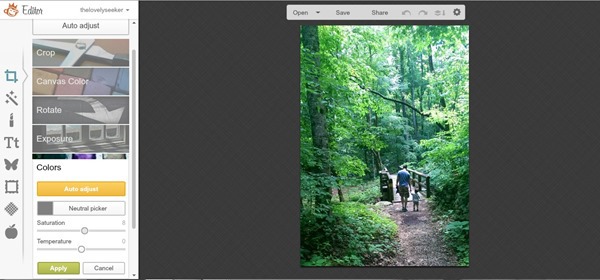 Click on the magic wand on the left side of the screen – this is where all of the special effects are. Scroll down to the one labeled Posterize and click on it.
Here you can use the tools to play around with how many colors you want to use in your pop art. Less colors means less detail and more abstract; more colors means more detailed and more photo-like. I mostly stayed in the 5-10 color range. You can also play with the detail percentage to find a balance you like. The higher the percentage, the more details are included in the picture.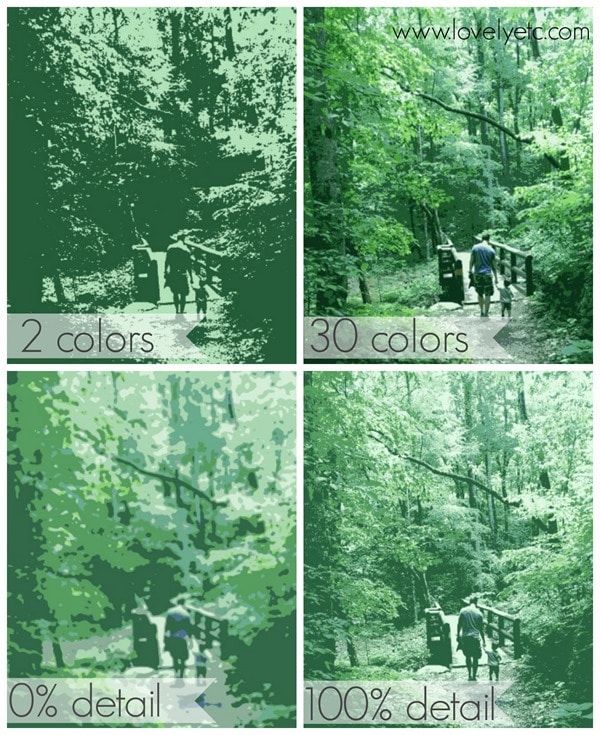 At this point, you may be finished. But in my photos, I really wanted the people to stand out as a focal point. There is a little picture of a paintbrush next to the fade toolbar. Click this and another small menu will open. You can then paint with the paintbrush any area that you want to 'unposterize'. I used this paintbrush to bring back some of the details of the people in my photos. You can make the brush size larger to change a larger area. You can also adjust the brush strength: the higher the brush strength, the more details will come back where you paint.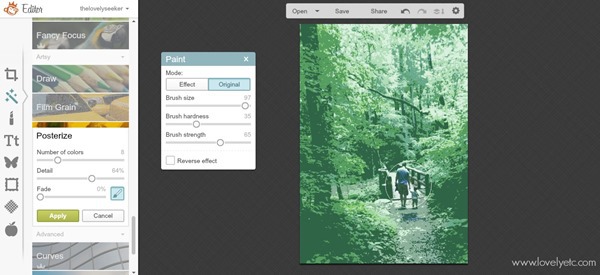 Then you are done! Save your masterpiece.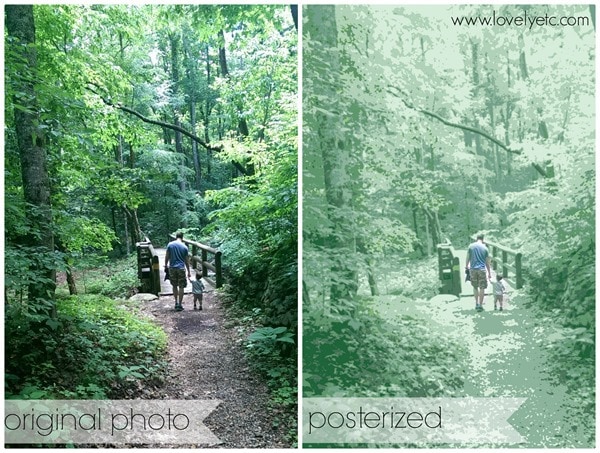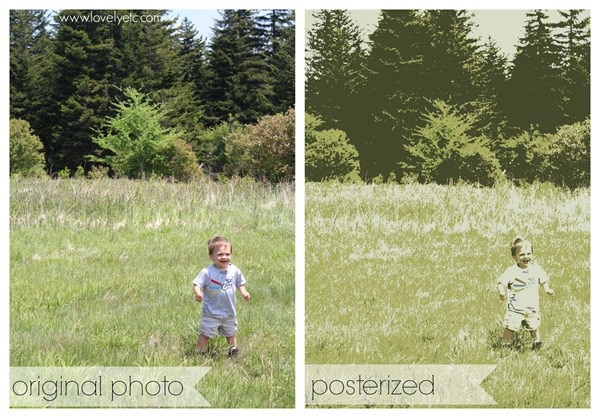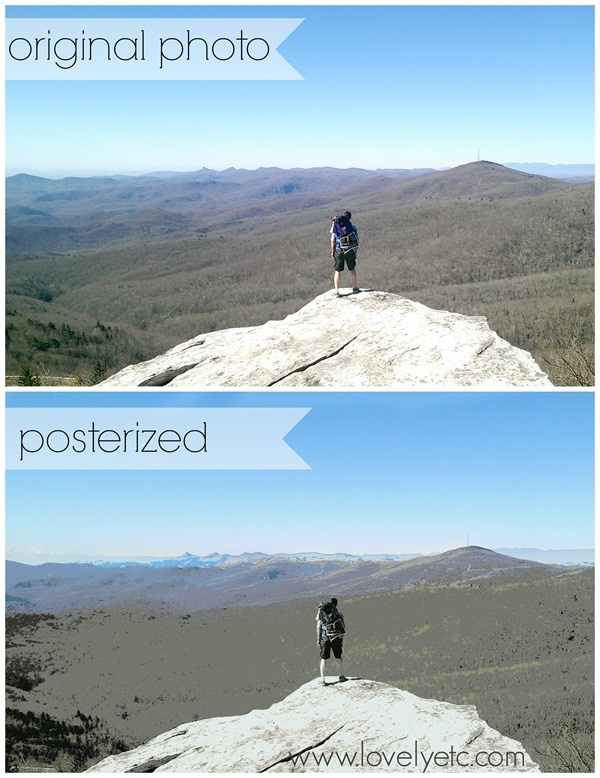 I also played around a little with posterizing some baby photos. I found that getting the coloring right in the faces was a little tricky but a few turned out really fun.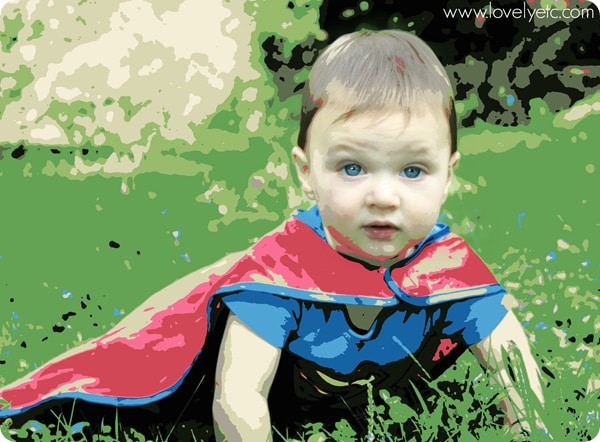 You can always frame your pop art or use it as a poster. I chose to turn mine into photo canvases using the same method of making DIY wrapped photo canvases that I have shared before. And now two of them are looking quite awesome in the nearly finished little explorer room.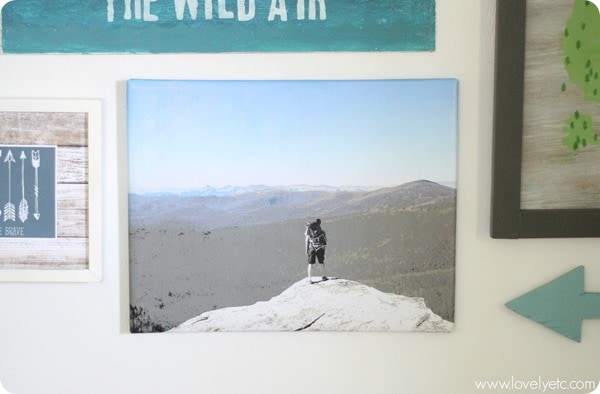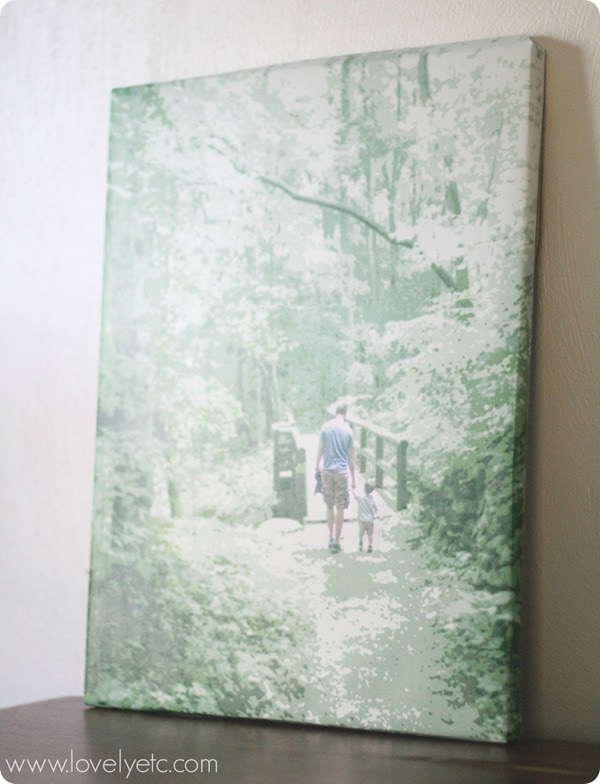 Fair warning, this is a bit addicting. I found myself pulling out all kinds of photos, playing around to see how they would look. Some were amazing; some not so much. But it was definitely fun.