These 19 IKEA built-ins include easy, inexpensive ideas for custom bookcases, closets, mudrooms, and more.
Custom built-ins are an amazing way to add both architectural interest and functional storage to any room in your home. But unless you are an experienced carpenter or have a huge budget, custom wood built-ins can seem totally out of reach.
That's why I love a good IKEA built-in so much.
When you start with basic budget-friendly IKEA shelves and cabinets, creating your own built-ins becomes much more affordable. And since you aren't having to build everything from scratch, it's also much more doable for the average DIYer.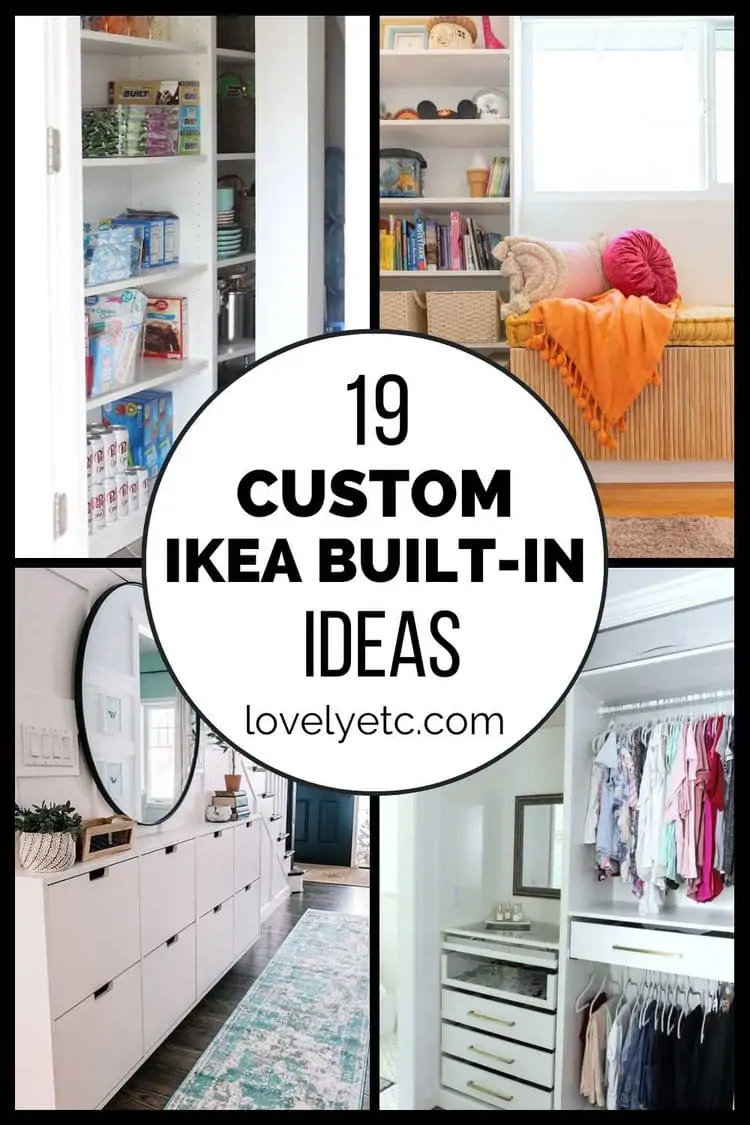 DIY IKEA Built-ins
The IKEA built-in bookcases I installed in our living room are easily among my favorite DIY projects in our home.
Not only did they add tons of much-needed storage, they also completely transformed what was once a pretty boring room.
IKEA bookcases, kitchen cabinets, dressers, and even TV stands can become the basic building blocks for amazing closets, libraries, bars, kitchens, mudrooms, and more.
Today I'm sharing step-by-step tutorials for 19 clever IKEA built-ins that can help you majorly upgrade your home on a budget.
19 Inexpensive IKEA Built-In Ideas
These IKEA built-ins will help transform even the smallest spaces into functional rooms with plenty of style and storage. Just click the links below each picture for the full details and tutorial.
I hope you enjoyed this collection of do-it-yourself IKEA built-ins. Let me know if you try any of these!
More functional and stylish storage ideas I think you'll like:
I'd love for you to pin this post on Pinterest!