So confession time. This past weekend I painted with my three year old, Griffin for the first time.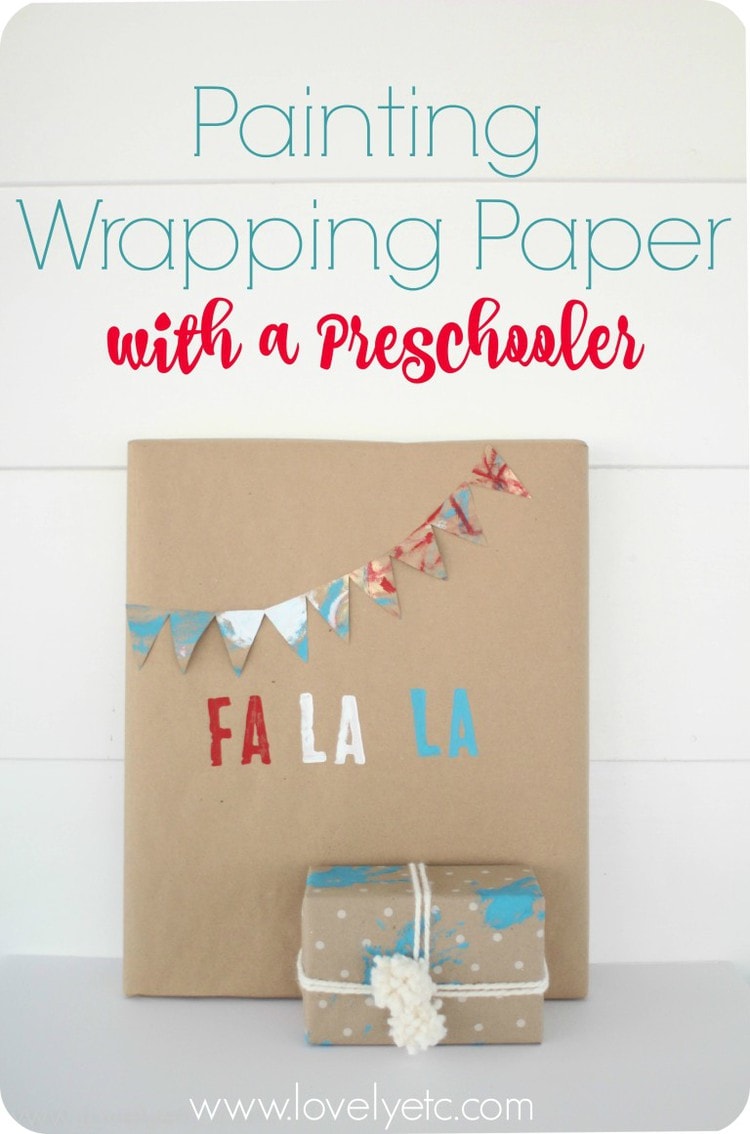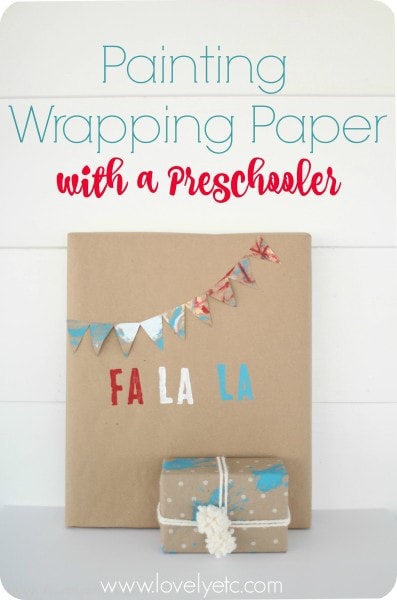 I'm really not a crafty mom.
I'm crafty.  And I'm a mom.  But the two don't usually mix.
Lately, though, I've been thinking it might just be time to change that.  And since I have happy memories of painting wrapping paper with my own mom as a child, it seemed like a great place to start.
So I pulled out a roll of brown kraft paper and some craft paints and paintbrushes and let my three year old get painting.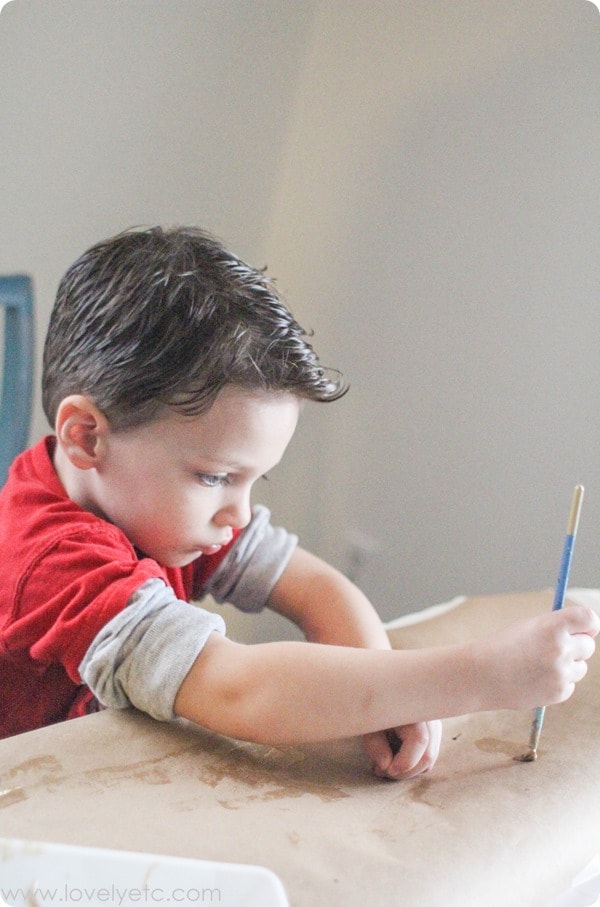 I wanted him to be free to do his own thing but I also didn't want it to just turn into a big brown mess.  So I pulled out paints in our Christmas colors – red, aqua, gold, and white and gave him one color at a time, using a clean brush for each color.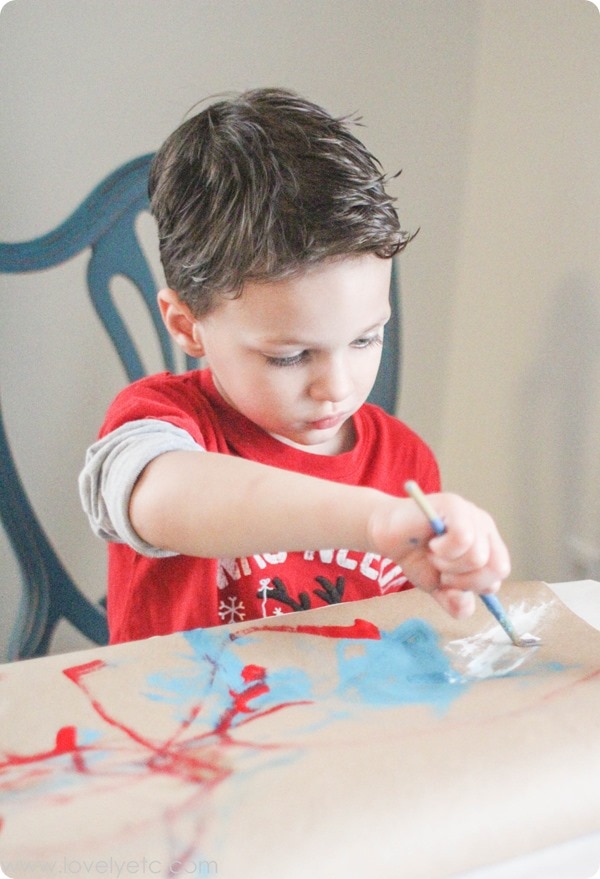 He loved it and did such a great job, that I decided to venture into handprint territory while we had the paints out.  My husband helped with this part.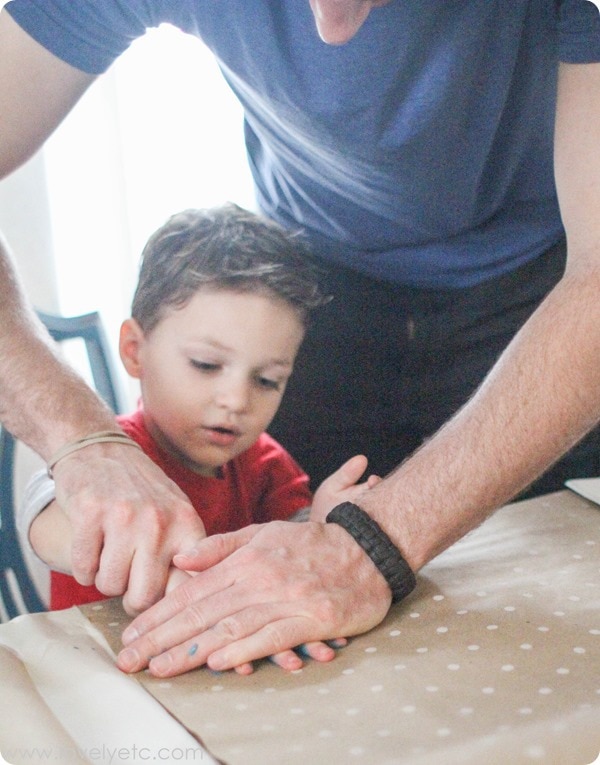 They made a sheet of polka dot wrapping paper covered in his little handprints.  And it was messy.  And far from perfect.  And one of the handprints somehow had six fingers.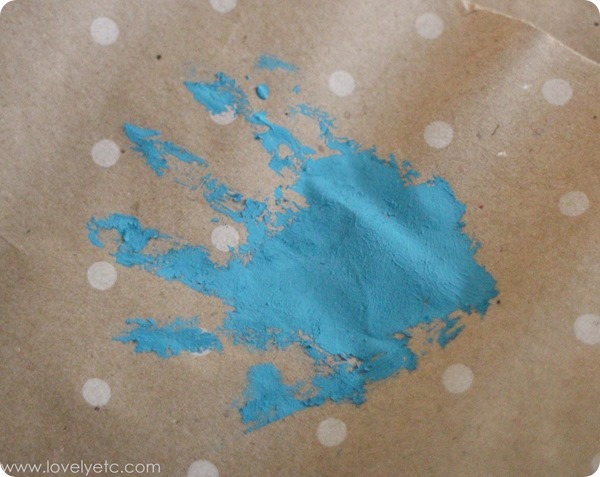 But my little guy was so proud of himself and it was 100% worth it.
Once we had everything cleaned up, I got busy wrapping.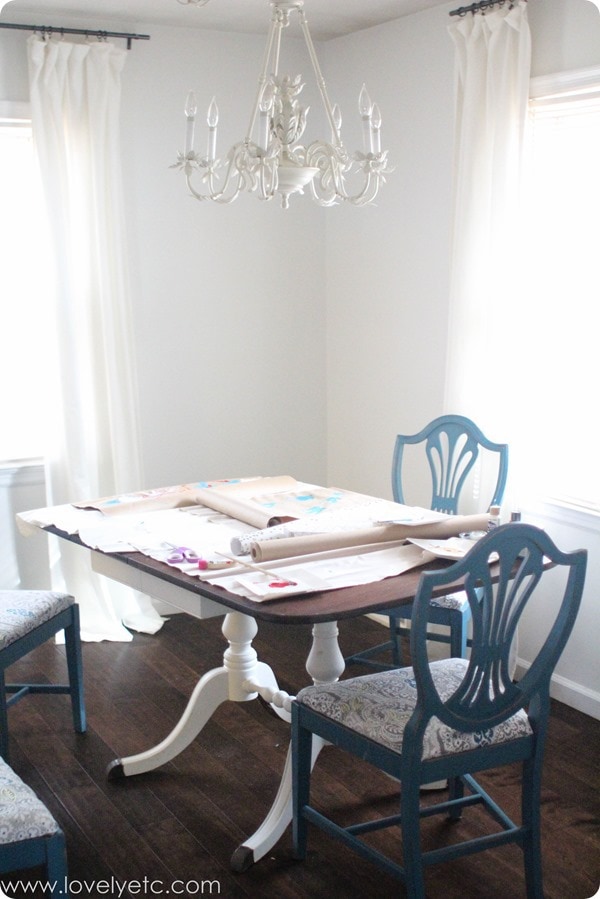 I added yarn and pompoms to the little handprint gift in place of ribbons and bows.  And to make his little painting go further, I cut some little pennants out of it to add to several packages.  And to finish thing off, I stamped on FA LA LA using the same paint colors.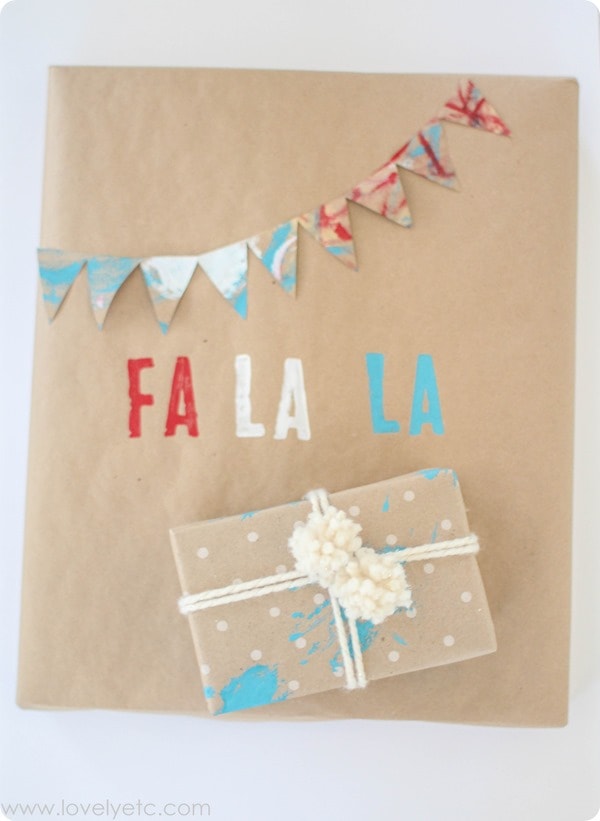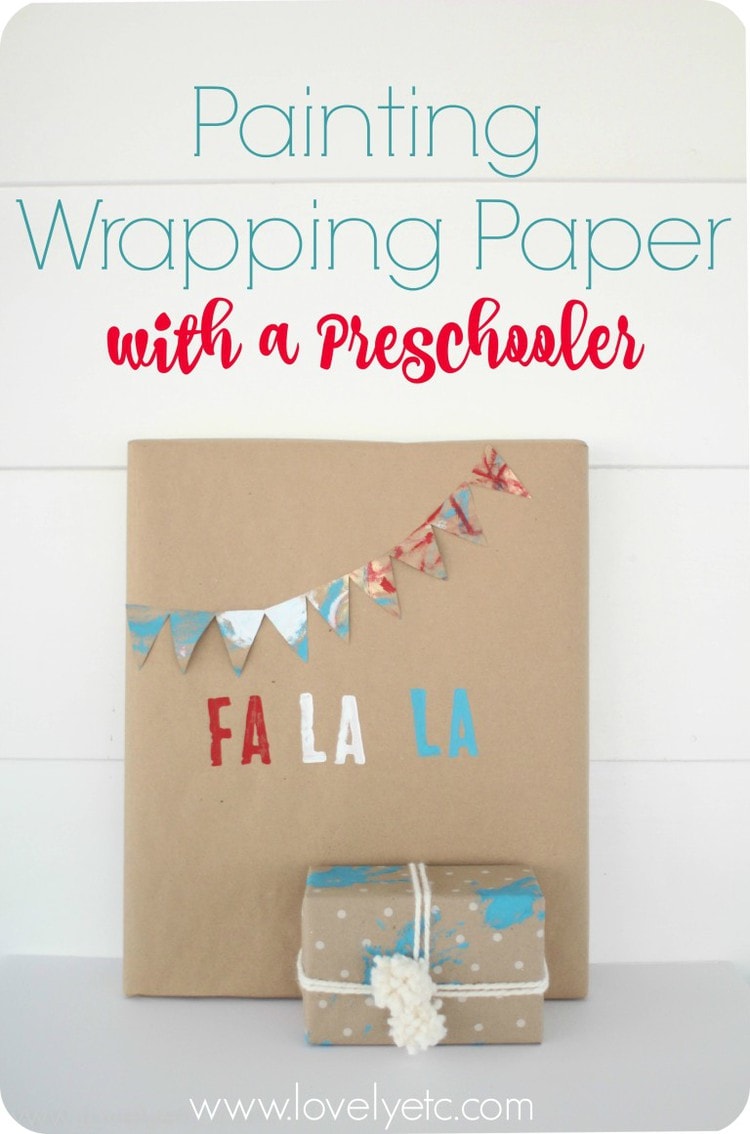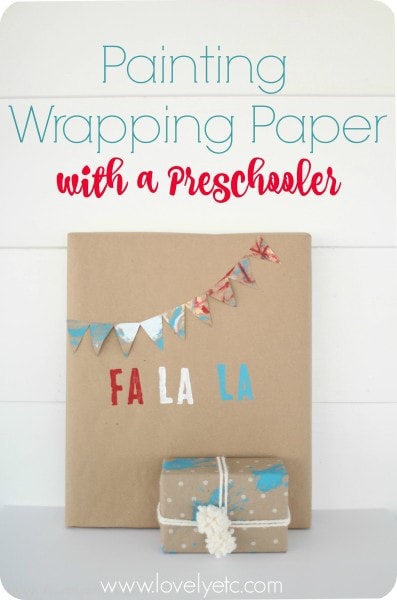 What holiday traditions and messy projects are you embracing this season?
More Christmas posts you're going to love: