My husband and I have a goal of going to every national park in the United States. (Ok, I have my doubts about the ones is Alaska – they may be just a wee bit rugged for me. The Hawaiian ones are definitely on the list though!) We've only been to around 15 so far – we're on the east coast and the national parks are almost entirely in the west – but the ones we have made it to have all been amazing.
Our national parks could bring out the adventurer in anyone, so I thought a national parks map would be a perfect addition to the gallery wall in Griffin's Little Explorer bedroom.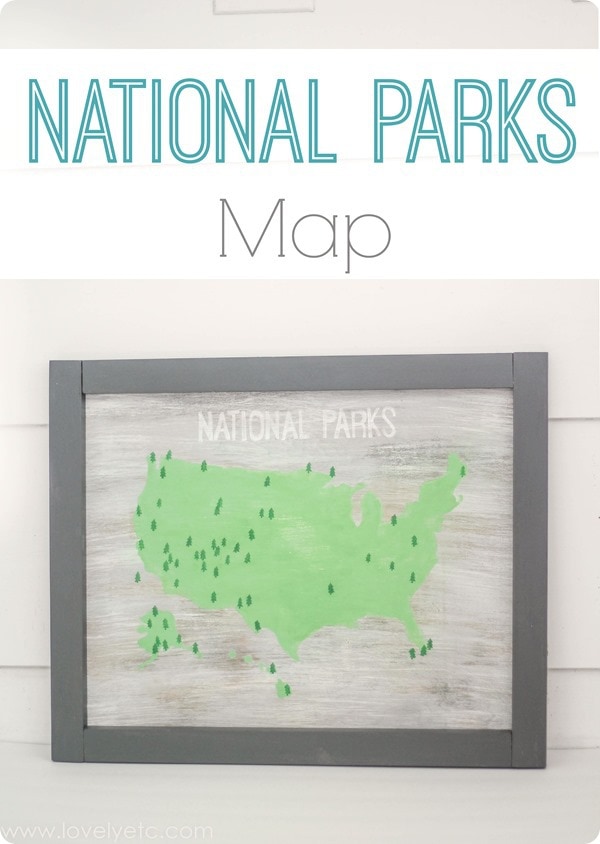 I decided to go rustic with my map, so I started with a scrap of 1/4 inch plywood. To get that rugged background, I dry-brushed on a few layers of gray and white paint and sanded it lightly.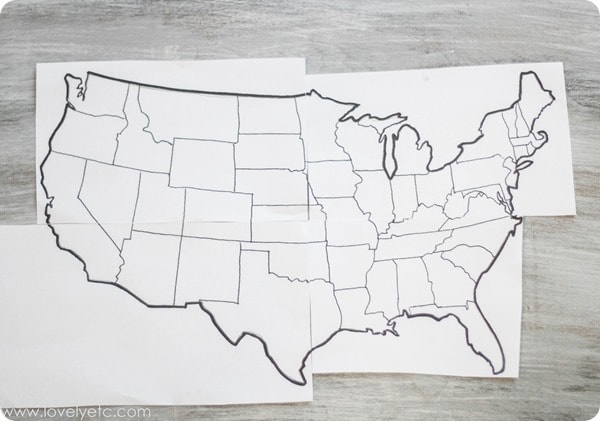 I printed out a map of the United States and then I used the simplest trick ever to transfer the map outline onto my wood. Just shade with a pencil on the back side of the map paper, place it on the wood face up, and trace around the outline with a pencil. When you remove the paper, there will be a pencil outline left behind.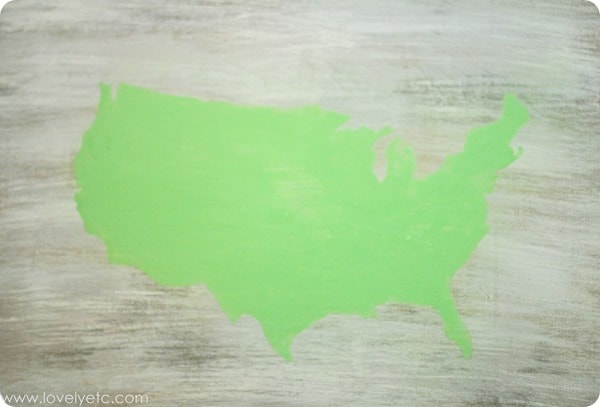 Using a very small brush, I filled in the map with green paint.
Then I realized, I goofed. I really should have marked where all the national parks are when I transferred the outline. Whoops, I printed another map with the national park locations marked and transferred them onto my painted map. If you do this project, I recommend you save yourself some time and mark the park locations in the beginning!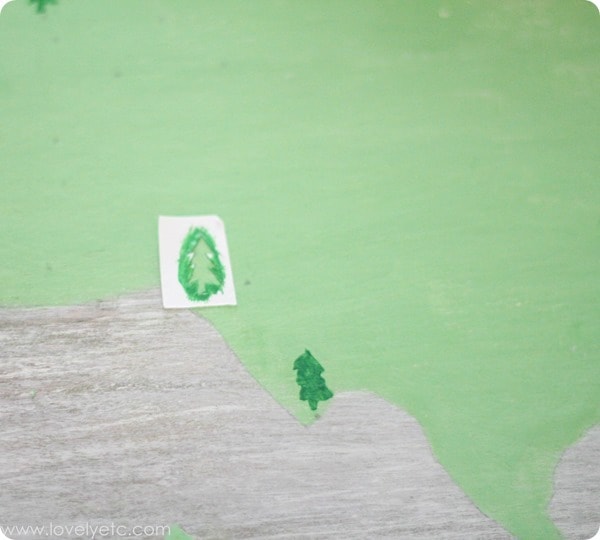 I chose to mark all of the parks with the same symbol – a little pine tree. To make it a little easier, I cut a tiny pine tree stencil out or a piece of contact paper and used that to paint all of my trees.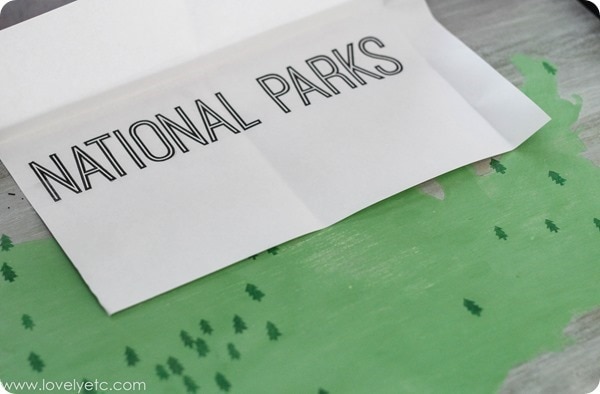 Finally, I used the same old pencil transfer trick to add the National Parks lettering to the sign. (Paint pens are absolutely the best for lettering signs.) To frame it, I simply nailed my plywood to the back of a painted wood frame.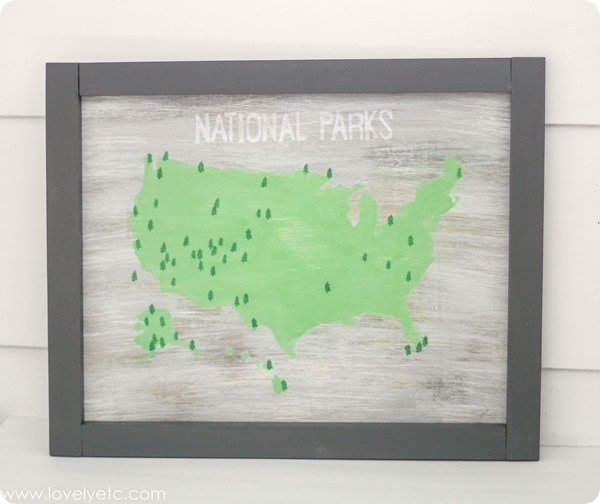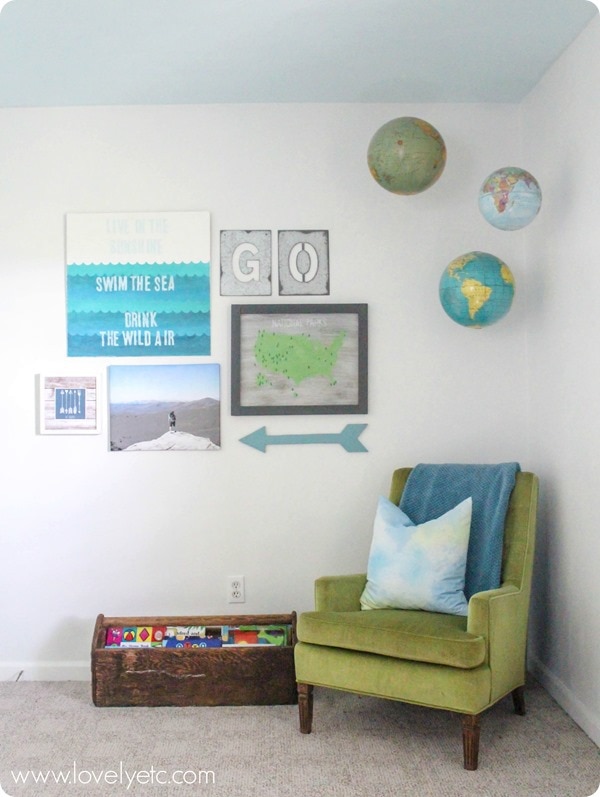 I'm thinking we will stick a tack in the map for each park we visit; but since Griffin has only been to one so far, we've got some travelling to do! Especially if we want to make it to Glacier National Park before all of the glaciers are gone!