Christmas time is here! Well, sort of. Anyway, it is after Thanksgiving and that definitely makes all kinds of Christmas decorating acceptable.
This week I gathered some of my favorite creative bloggers to join with me in sharing their Christmas décor.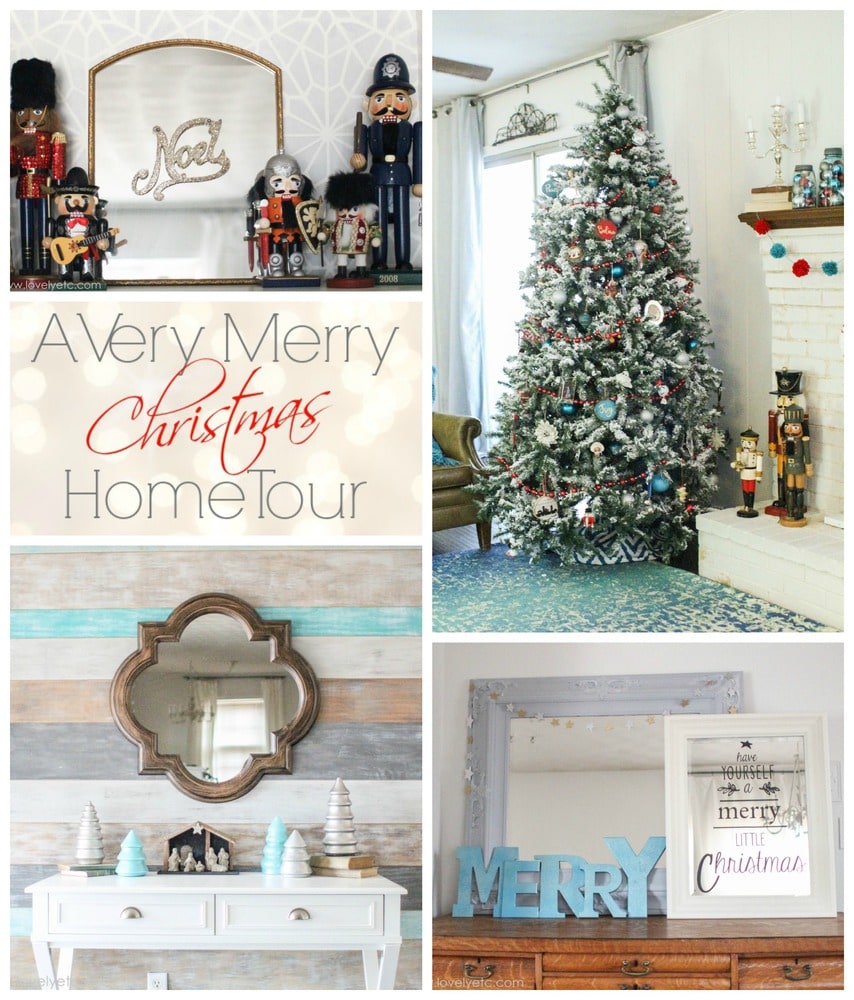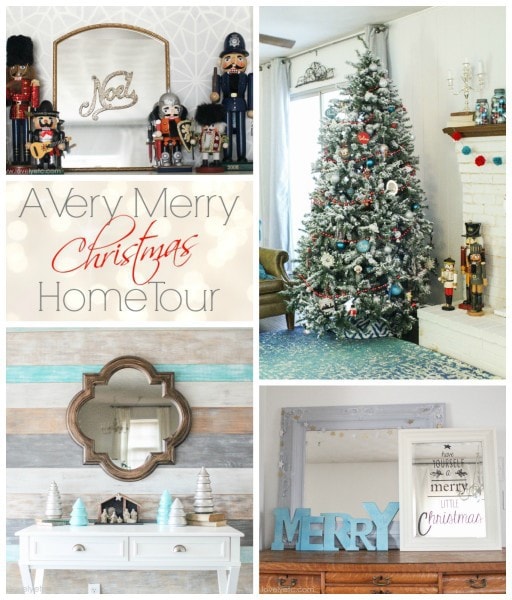 Today I am sharing how we spread Christmas cheer throughout our home and like all of our other decorating, it involves lots of handmade projects, vintage finds, and meaningful décor.
I'm not one to buy all new Christmas decorations each year, but I do like to mix things up a little by using what we have in different ways and sprinkling in some new handmade décor.
So welcome to our home!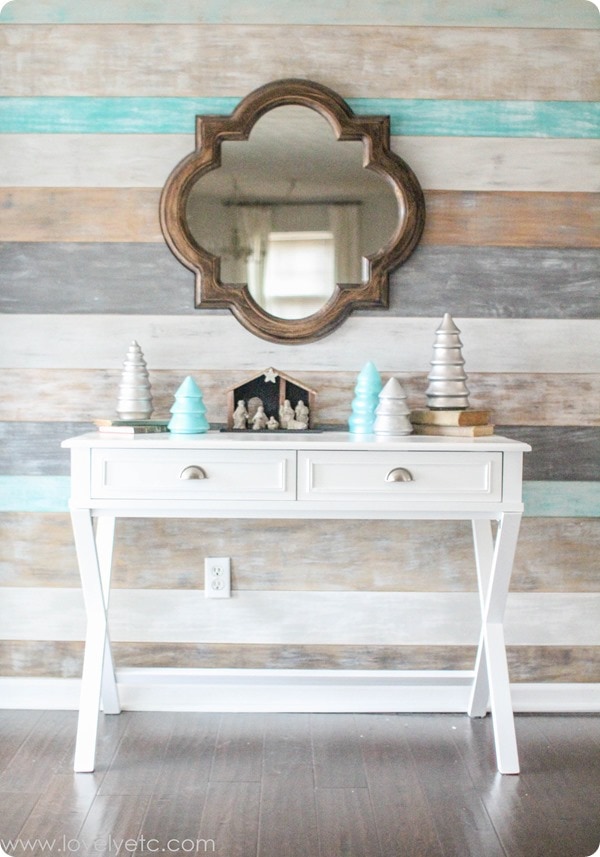 You can probably already see that I don't exactly stick to traditional Christmas colors. Our foyer is dressed up with a sweet little wintery forest and nativity.
The trees were clear glass candy jars I collected from thrift stores and painted silver and aqua and the nativity is a discount store cheapy that I added a bit of sparkle to.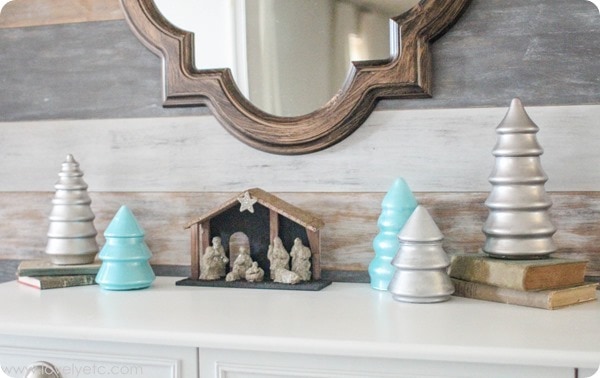 In our family room, the Christmas tree definitely steals the show.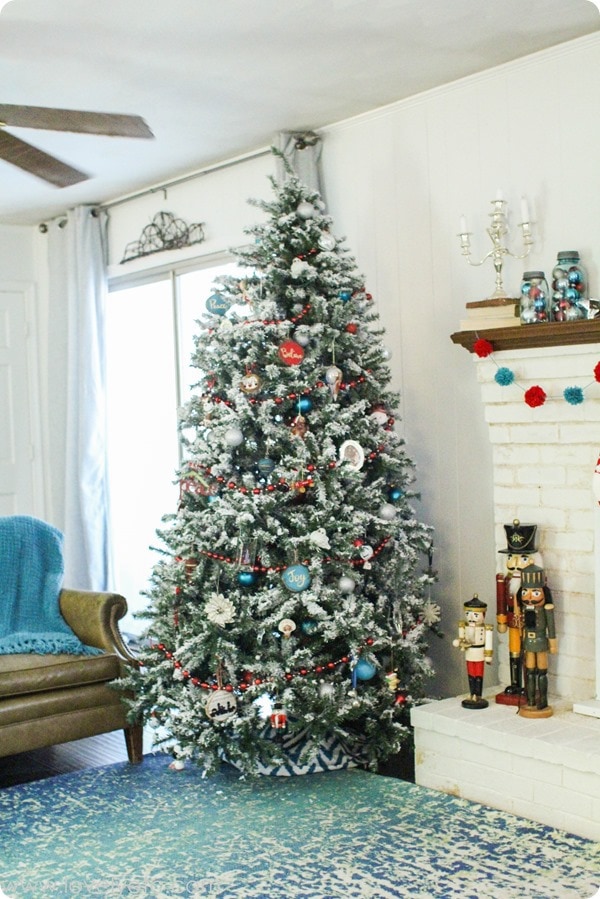 I just want to grin every time I look at it – the snowy DIY flocking looks amazing both with and without lights.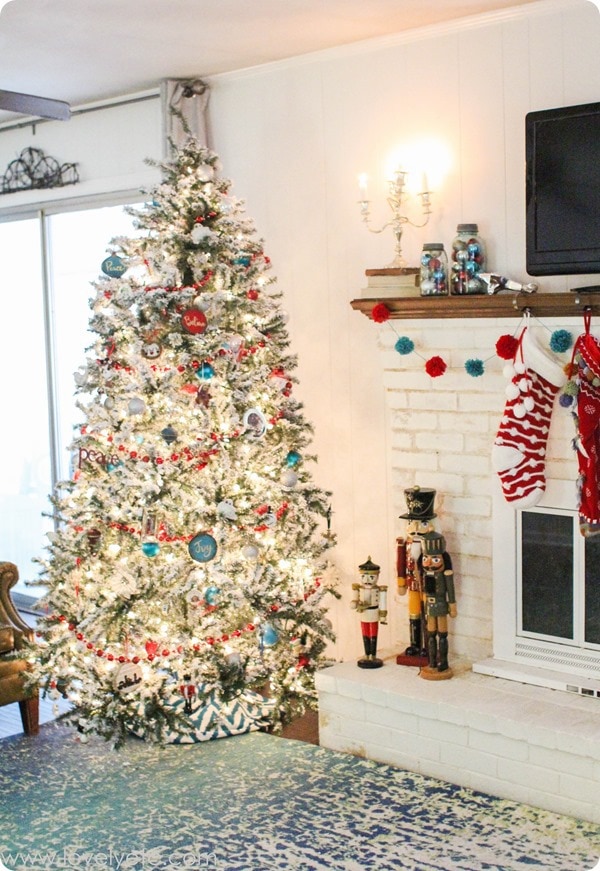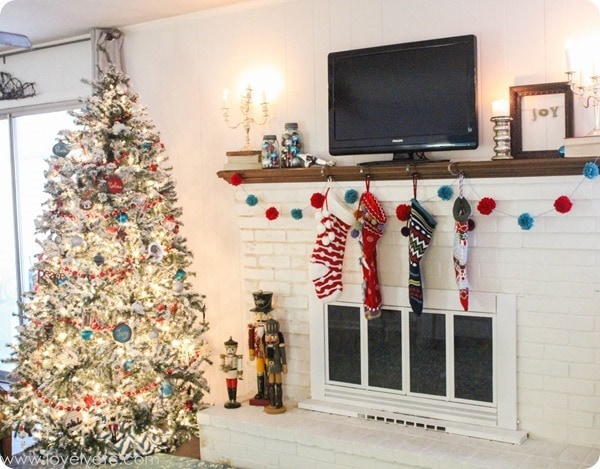 The Christmas mantel is a hodge-podge of things gathered from around the house mixed with colorful aqua and red Christmas ornaments.
Of course, it would be much more fun to decorate without the TV, but this is real life and that's where our TV lives.
I wish our stockings were knitted by someone we love, but actually they were collected over the past few years from various stores. I love that they all go together without actually matching.
(And it makes it much easier to add stockings as our family has grown.)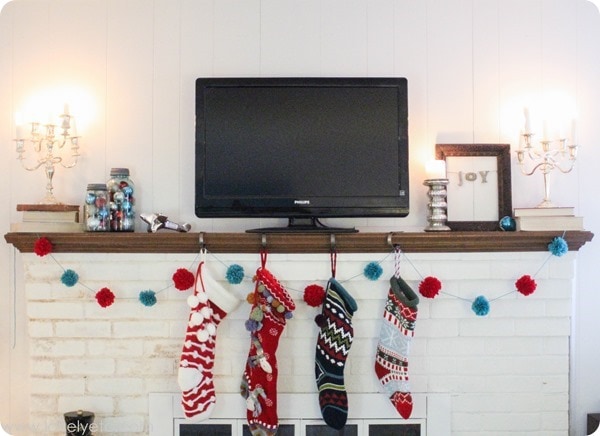 The blue and red pom pom garland is new this year – I was amazed at how easy it was to make!
The rest of the mantel is similar to how it has looked the past few years. I adore candlelight at Christmas time so these silver candelabras tend to go on the mantel each year.
I thought about doing something totally different this year but it seemed silly to give up something I really like just for the sake of change. There is definitely something to be said for seeing the same familiar things each Christmas.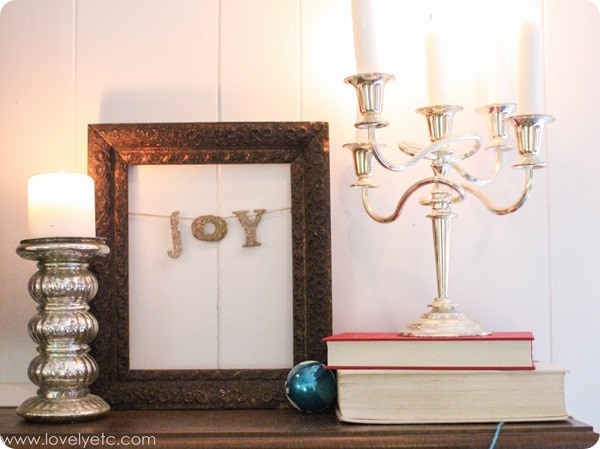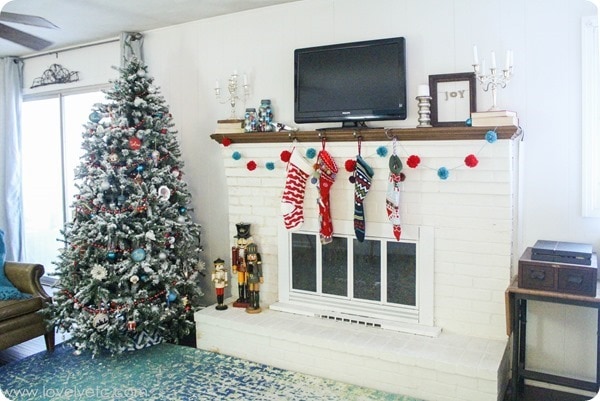 The kitchen didn't get a whole lot of Christmasification but it did get a sweet little tree on the chalkboard wall. I'm planning to stick our Christmas cards there and I got things started with a few cards I saved from years past.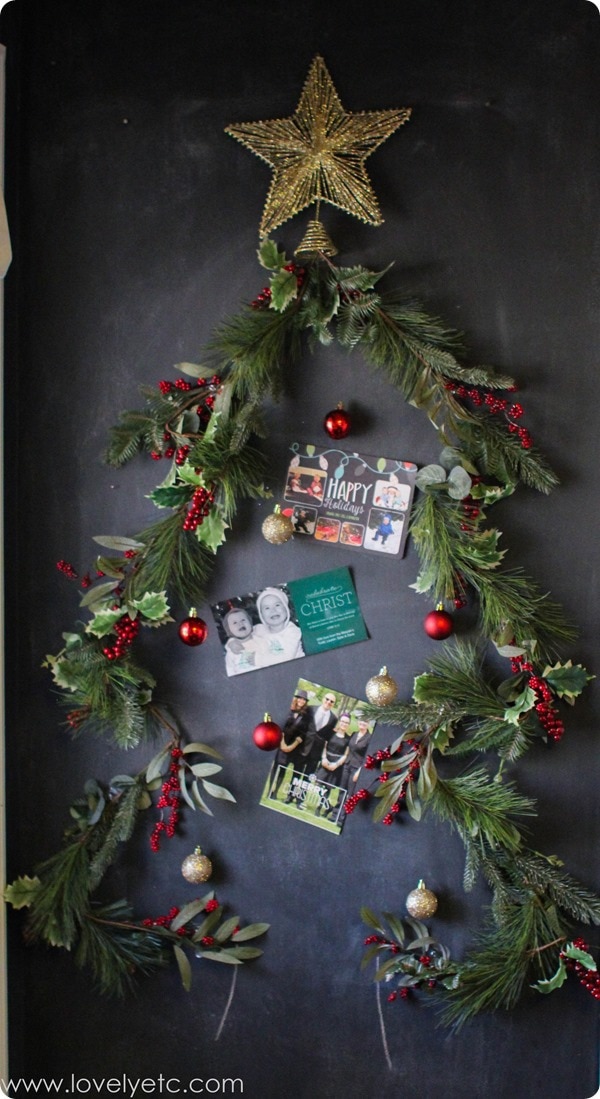 Which brings us to the dining room.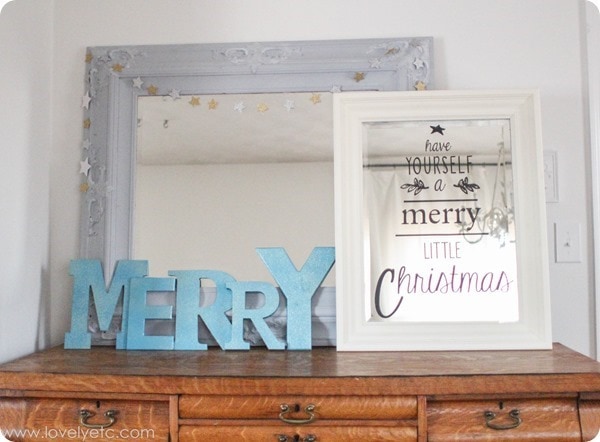 This light, bright arrangement on our antique buffet might just be my favorite one in the house. The big gray mirror lives here all year round but I added the white mirror that I made for the foyer last Christmas and the glittery blue Merry sign that was hanging over the mantel last year. And a glittery star garland to top it all off.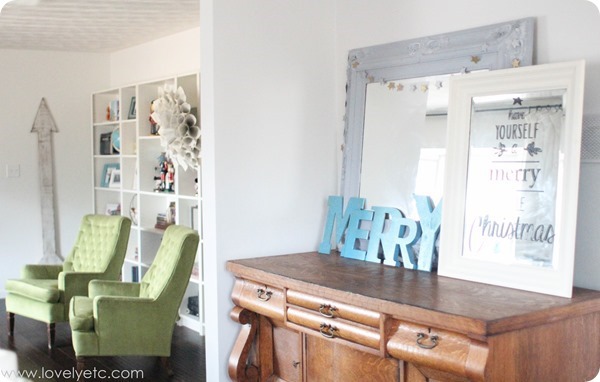 And finally, my husband's nutcracker collection needed a home.
When he was little, his grandmother began a tradition of giving him a nutcracker every year for Christmas. When she passed away, I carried on the tradition. Others have also added to his collection over the years and he now has close to 40 nutcrackers.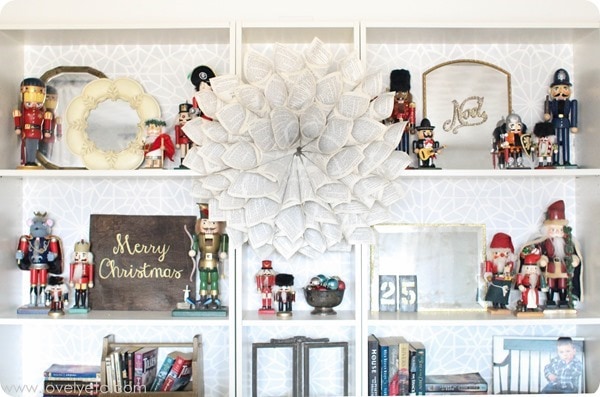 I didn't pull them all out, just a few favorites to decorate the wall of bookshelves in the living room.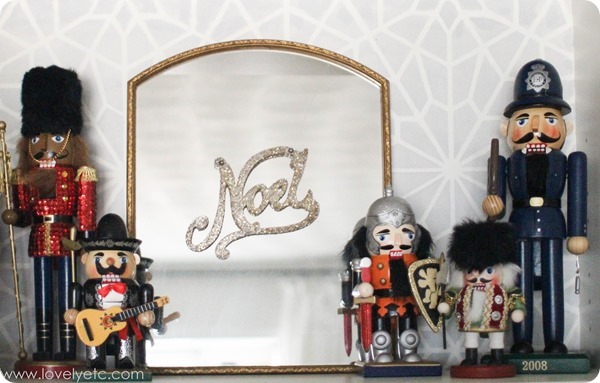 A few thrifted mirrors, some ornaments, and a handmade sign help break things up.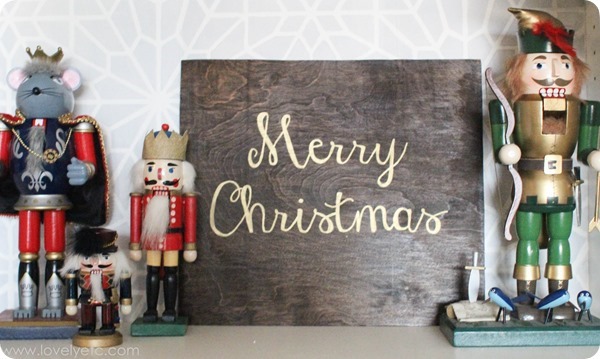 And now don't forget to visit the rest of the homes on the tour – there are some amazing homes here! Catch a sneak peak from the photos below and follow the links to see everyone's homes.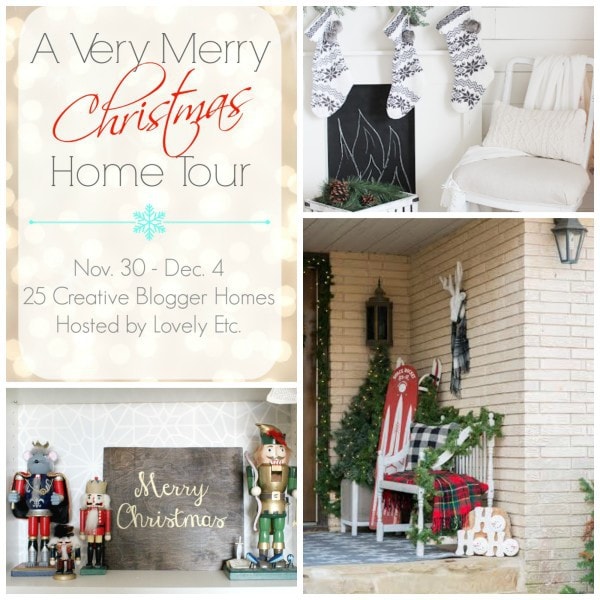 Lovely Etc. * Thrifty and Chic * Bigger than the Three of Us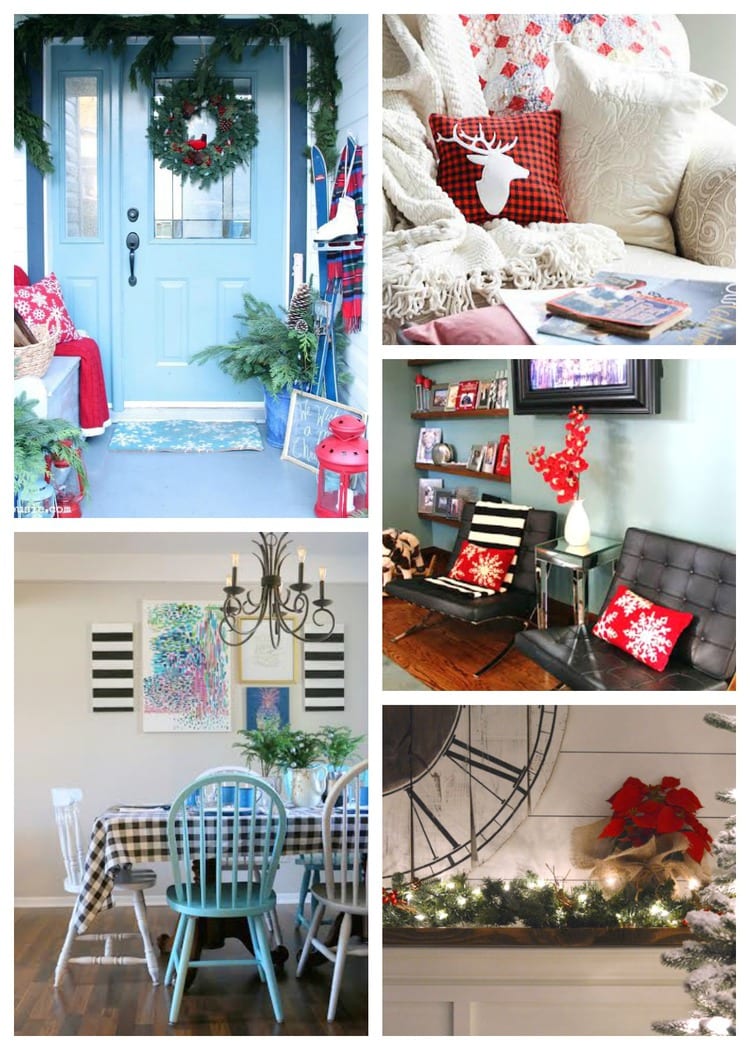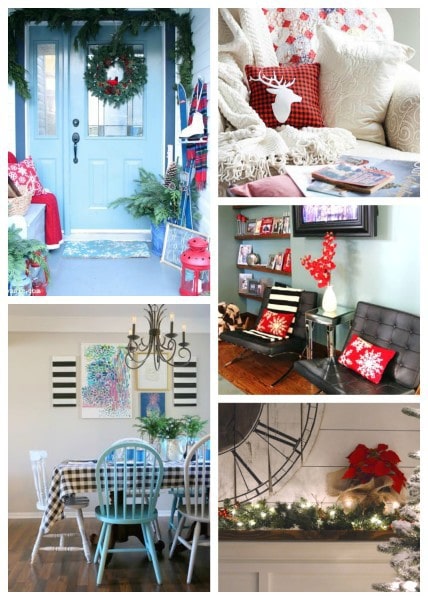 One Krieger Chick * All Things With Purpose * The Happy Housie * Blue I Style * Little Red Brick House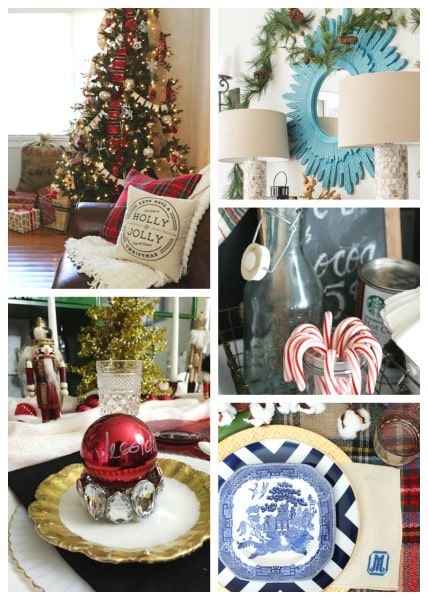 Southern State of Mind * Seeking Lavender Lane * Designing Vibes * The Tale of an Ugly House * Domicile 37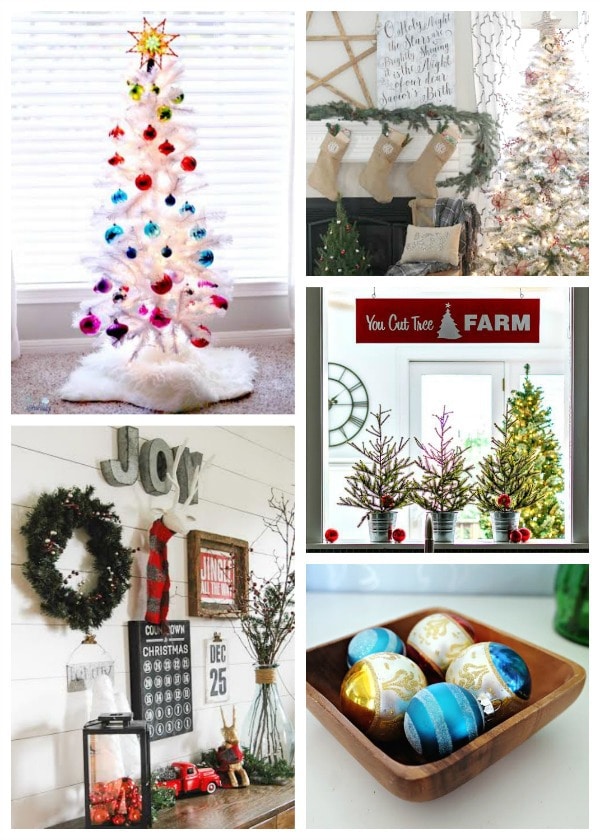 It All Started With Paint * Little House of Four * Boxy Colonial * The Turquoise Home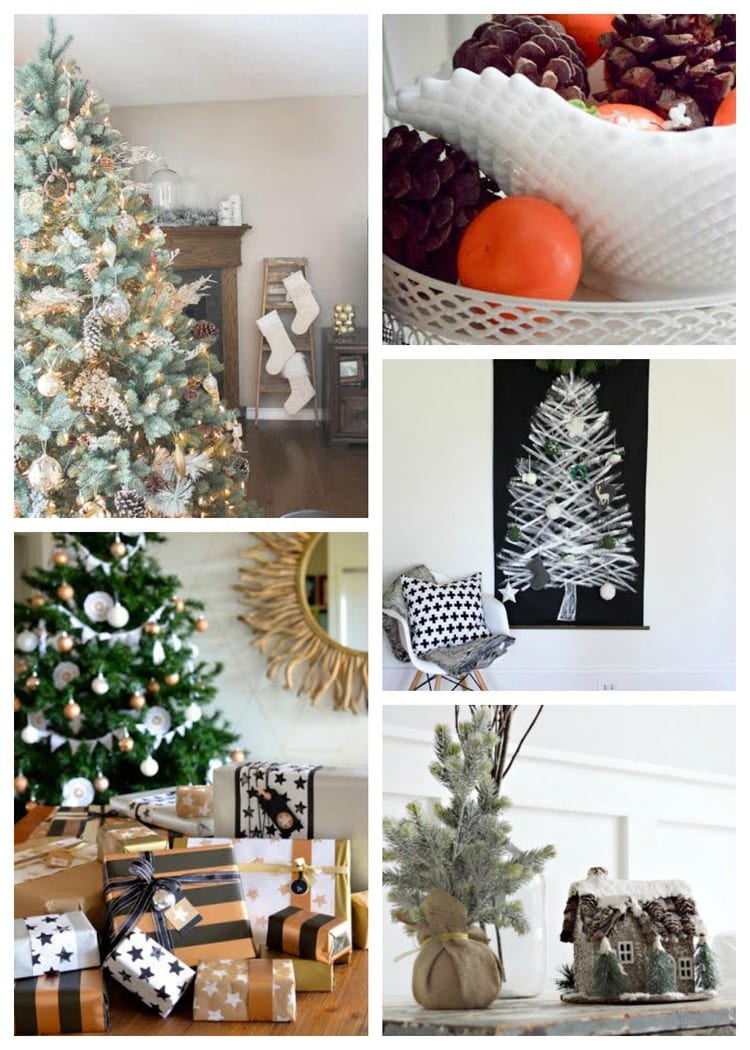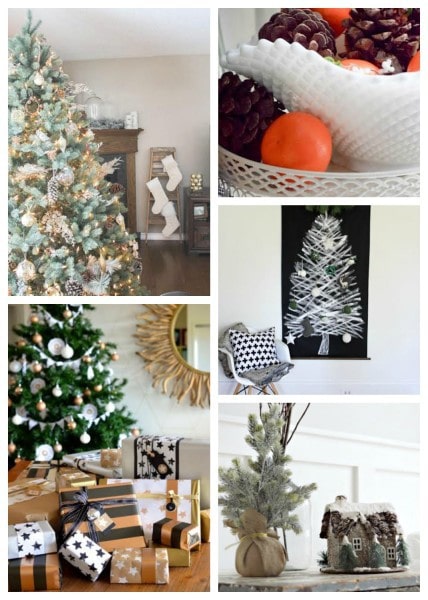 A House Full of Sunshine * Making it in the Mountains * Casa Watkins * Shabby Grace Blog