These tips, tricks, and secrets will help you find super cheap wood for all of your DIY projects, whether you are making a wood plank wall, building furniture, or creating DIY farmhouse decor.
Paint may be my first DIY love, but wood is a close second. Over the past few years I've realized that you really can build or fix just about anything you want with a few super basic woodworking skills.
But I've also realized that wood gets very expensive very quickly.
I often share how much my DIY projects cost, like this DIY daybed for only $50 and this huge DIY chalkboard for less than $25.
After getting a few comments from readers saying their version cost two to three times as much as mine, I had a bit of an aha moment.
I realized that most people don't know the tricks I use to save major money on wood for my DIY projects.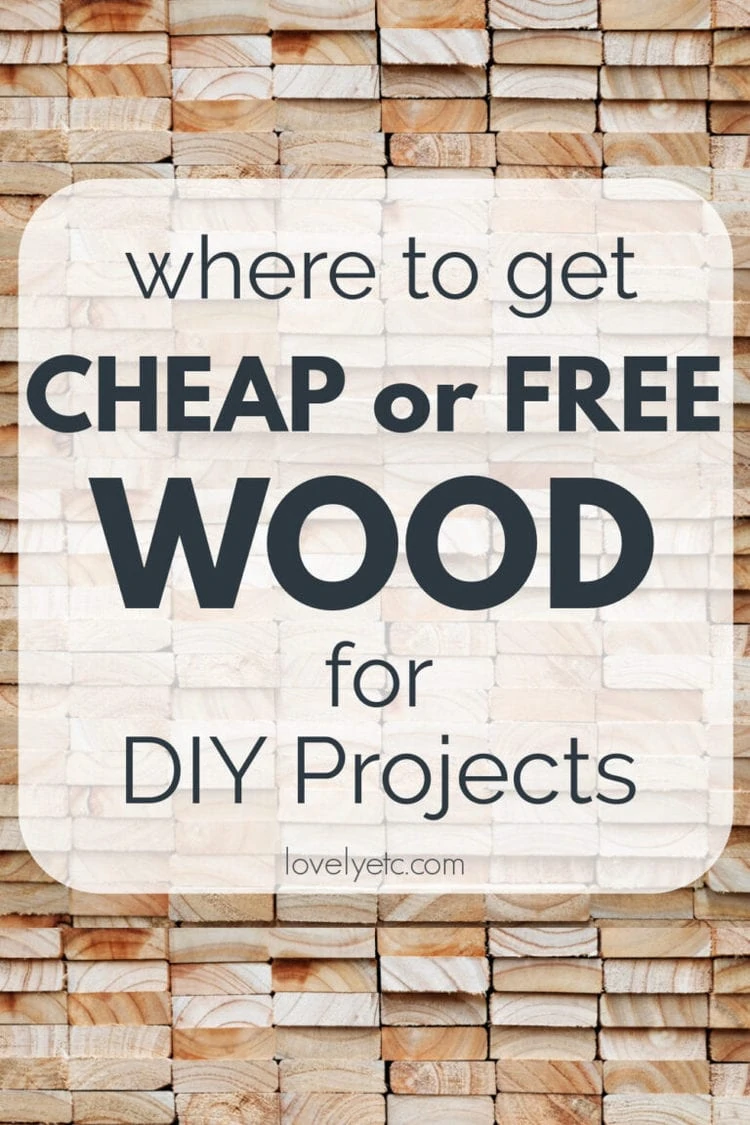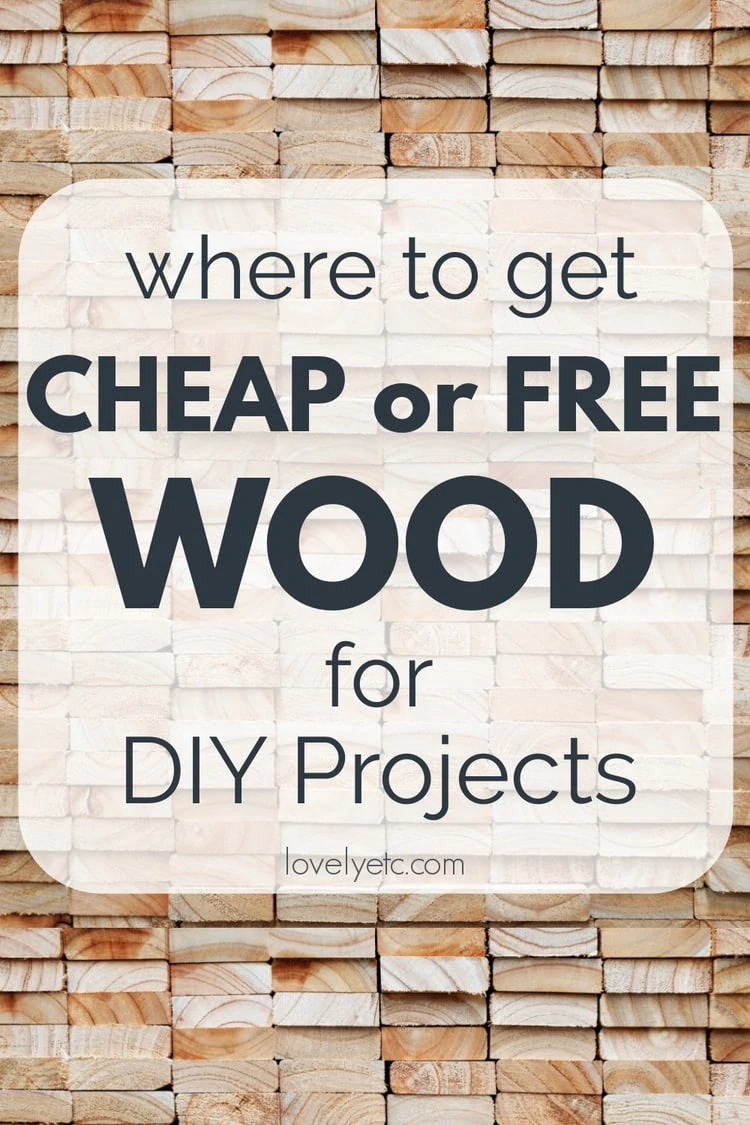 This post contains affiliate links which means if you make a purchase after clicking a link I will earn a small commission but it won't cost you a penny more. Click here to see my full disclosure policy.
A couple of years ago I got the chance to publish a book filled with DIY projects made from wood. When I realized I was going to need to buy wood for a few dozen DIY projects for this book, I knew I was going to have to figure out how to save some major money.
And I did it. I managed to stay within my tiny budget and learned a lot in the process!
Today I'm sharing all my secrets: what I learned about which types of wood are cheaper than others, tricks to finding super cheap wood, and even places you can get free wood.
Why is some wood so much more expensive?
If you head to your local home improvement store, you'll find some wood that is super cheap and other wood that is a lot more expensive. There are a few main reasons for the price difference.
Type of wood
Some species of wood are just more expensive. Hardwoods like oak and walnut take a lot longer to grow and require a lot of processing so they cost considerably more than softwoods like pine.
Wood quality
The very cheapest boards, furring strips, are usually very rough, with rounded edges and lots of imperfections. More expensive wood planks will have much straighter edges, less warping, and a smoother finish.
Board Size
Sometimes you'll also notice price differences related to the size of the board. Very wide planks are a lot more expensive because there is a more limited selection of trees to use for them. And very small planks are also pretty expensive considering how little wood you are getting because it takes a lot of processing to cut the wood into all those small strips.
Where to Buy Wood for Cheap
There are a few different ways to buy really cheap wood.
Buy less expensive types of wood at a traditional home improvement or lumber store.
Get wood from non-traditional sources for cheap or even free.
I'm going to talk about both ways and my favorite tricks for both.
Wood from your local home improvement store
Furring strips
Furring strips are very inexpensive pine planks that tend to feel rough to the touch, have rounded edges, and can be pretty warped. They are meant to be used inside walls where they won't ever be seen which is why they are so rough.
Furring strips come in different sizes depending on the store, but you can almost always find them in 1″x2″, 1″x4″, and 2″x2″ sizes. And at only a couple of dollars for 8′ boards, they are a steal.
You will usually have to do quite a bit of searching through the pile to find boards that are straight and in decent shape. But when I am willing to put in the time to do some searching, I can usually find enough boards in good condition for my project.
In addition to the super low cost, I also love furring strips because their rustic texture is perfect for certain types of projects. If you've ever wanted to make something with rough pallet wood but didn't want to deal with finding and cutting up a pallet, furring strips are the perfect answer. You'll get that rustic texture with a lot less work.
Projects where I've used furring strips: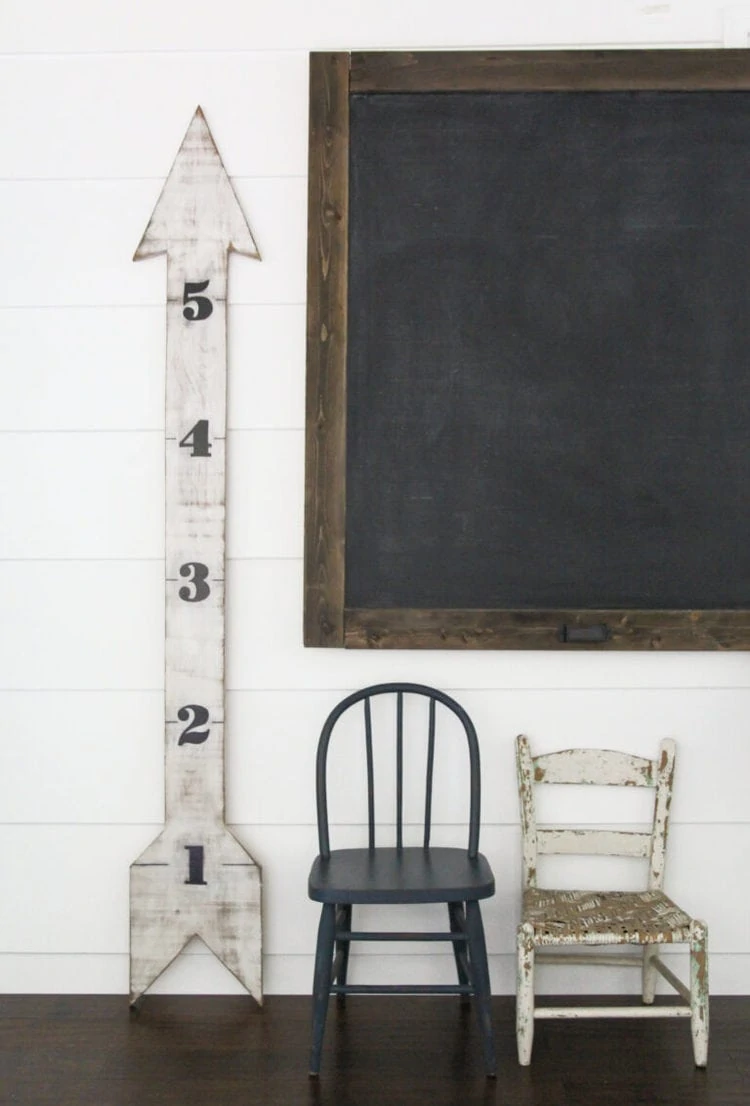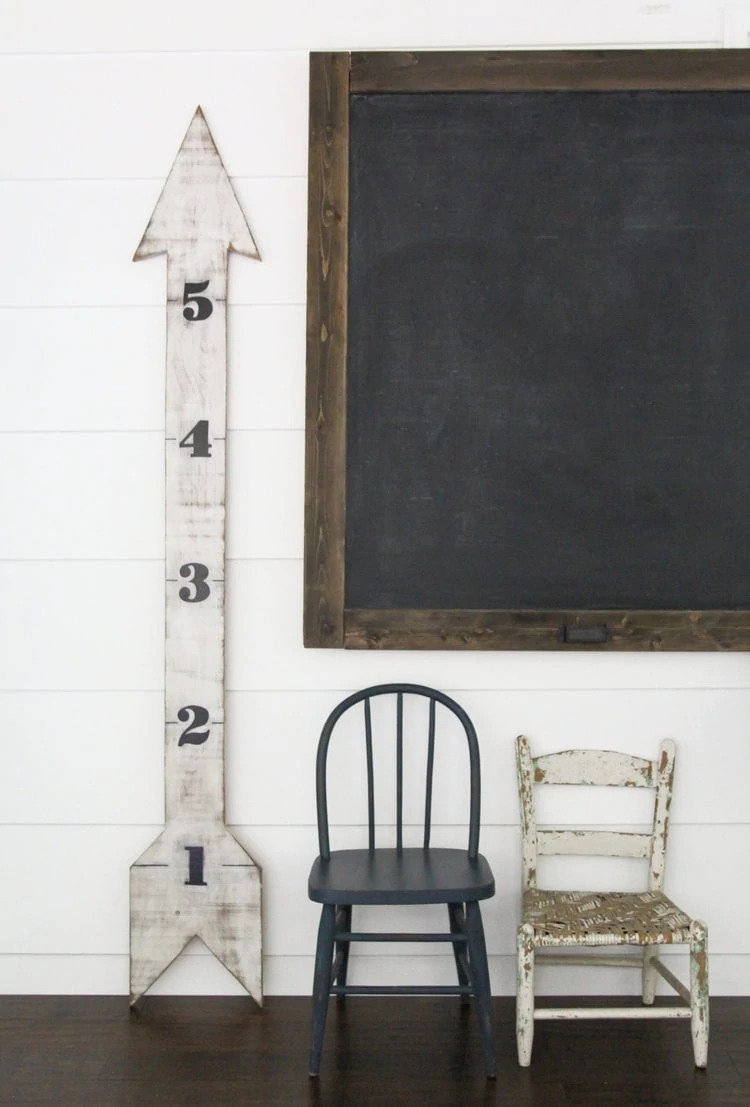 Framing lumber
Framing lumber is another type of lumber that is super cheap. Framing lumber is exactly what it sounds like – it is meant to be used for framing walls.
You can find 2″x3″ and 2″x4″ framing studs at any home improvement store for just a few dollars per 8′ board.
These boards are typically straighter and not quite as rough as furring strips, but you still want to be careful when picking your boards to look for the straightest, smoothest options.
The other downside to framing lumber is it typically has rounded edges rather than straight ones. For some projects, this really isn't a problem, but for certain building projects it could make getting good joints difficult.
Projects where I've used framing lumber: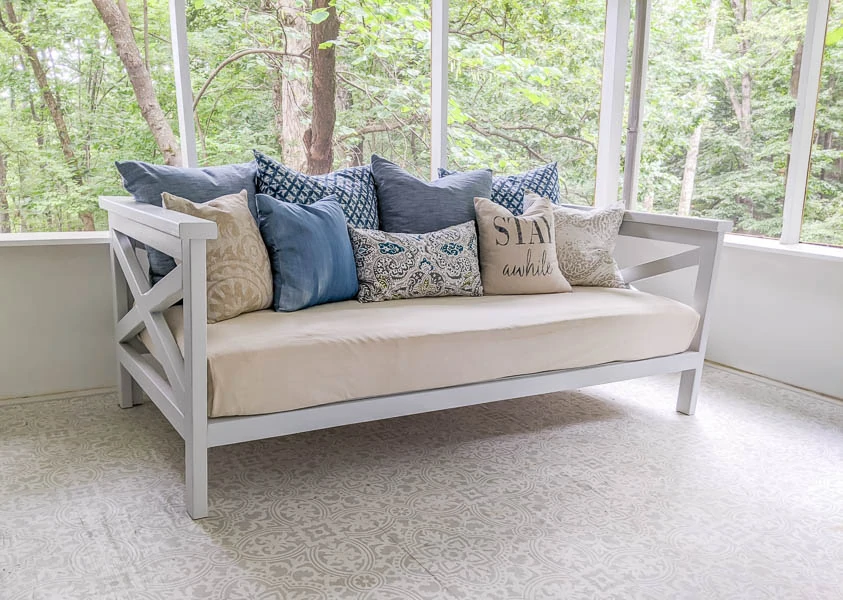 Common board
Common board usually come in 1″ thick boards in a variety of widths. And while it is a bit more expensive than furring strips or framing studs, it is also a big step up as far as quality.
The boards are usually much straighter and smoother and better quality overall. And they are still less expensive than select pine boards or hardwood boards.
Projects where I've used common board: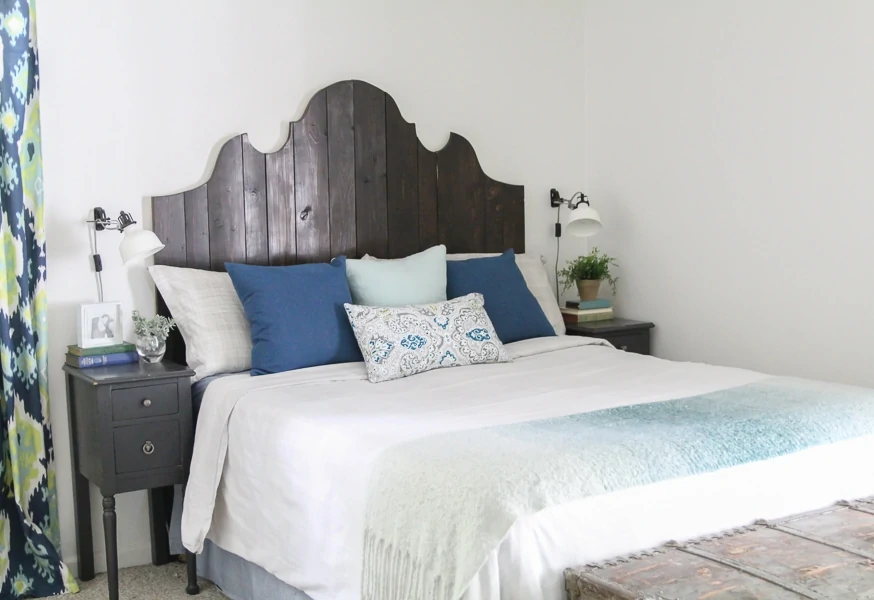 Plywood
The word plywood probably doesn't bring to mind beautiful, high-quality wood. But plywood actually can work really well for all kinds of DIY projects.
You'll find a huge range of both quality and price in the plywood aisle. Some of the really nice, thick plywoods can seem pretty pricey. But when you consider how much wood you are getting, it's actually a pretty good deal.
You can cut a large sheet of plywood into smaller pieces for smaller projects or even cut it into strips to make inexpensive wood planks.
There are also 1/4″ thick, lower quality plywood sheets that are extremely cheap. These thin plywood sheets are usually used as underlayment when laying floors, but they also have lots of other great uses. I love to cut plywood into strips to make super cheap wood planks.
Projects where I've used plywood: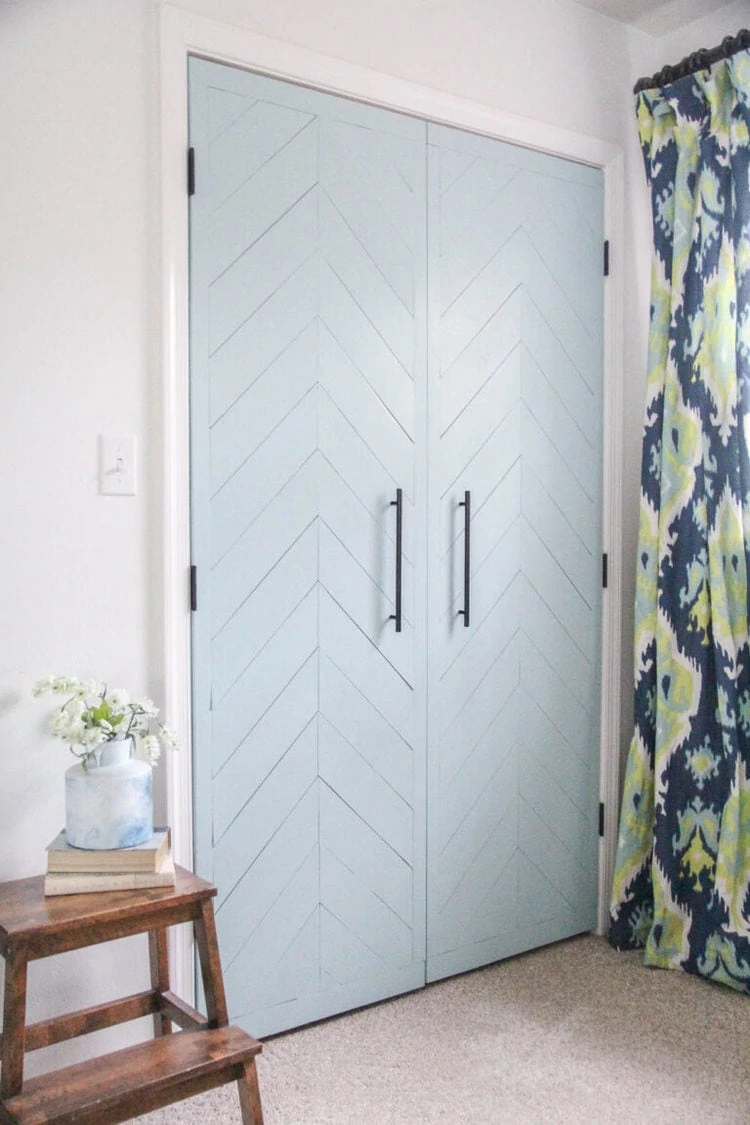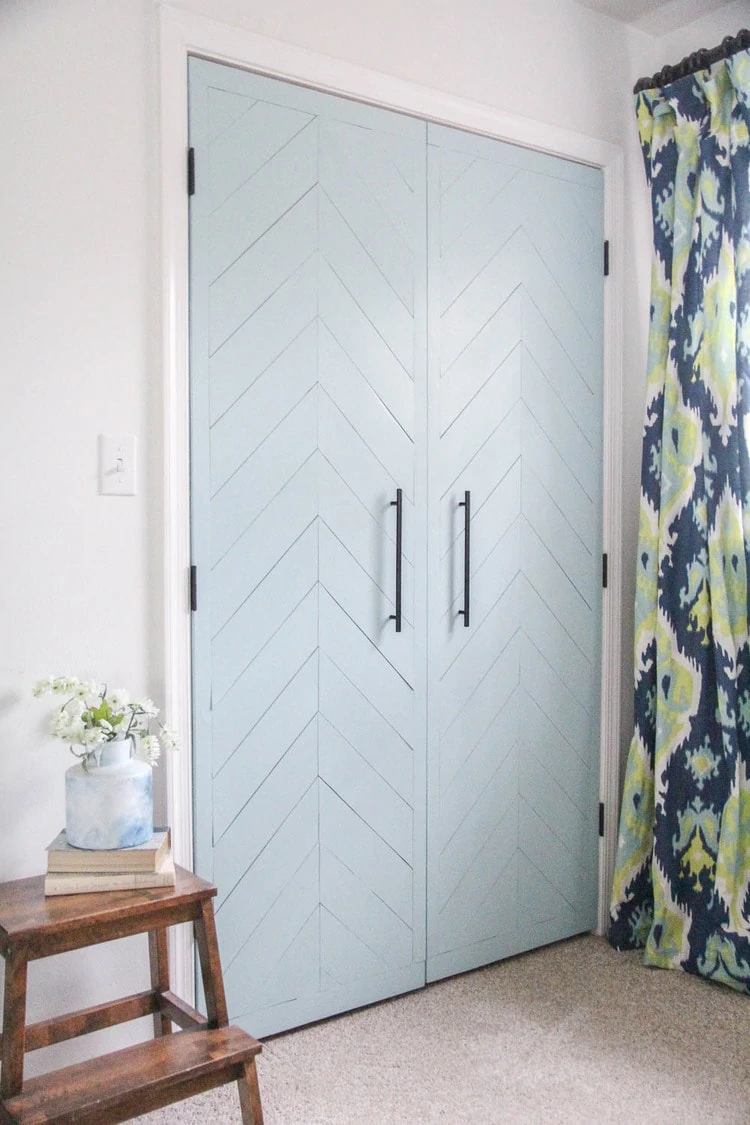 MDF
So MDF isn't technically wood; it's Medium Density Fiberboard and it's basically made of sawdust, resin, and wax formed into smooth panels similar to plywood.
Even though it isn't really wood, MDF is great for a lot of DIY projects. It's always absolutely straight, is completely smooth, and is super easy to cut since there's no wood grain or knot holes. And MDF is usually much cheaper than comparable plywood.
For the biggest bang for your buck, you can buy a 4'x8′ sheet of MDF and cut it to the size you need. But you can also buy precut MDF planks if you want to save some time.
Projects where I've used MDF: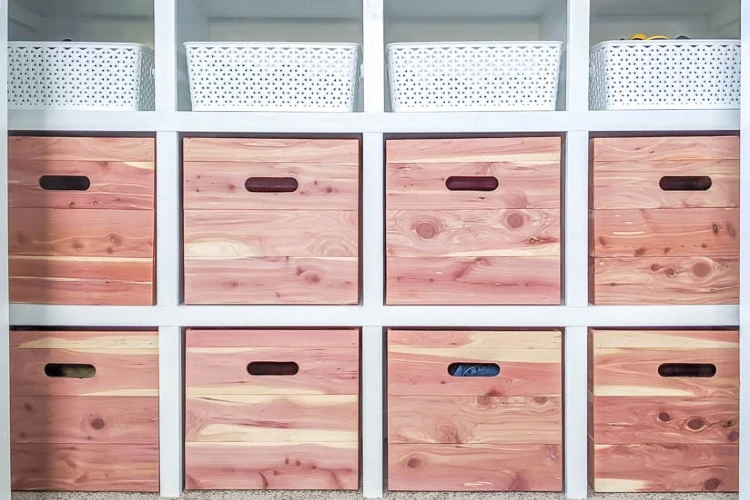 Cull Lumber
Most home improvement stores have a bin or shelf of cull lumber somewhere near the back of the store. Cull lumber is lumber that is too warped, split, or otherwise damaged to sell at full price. It can also include scrap wood that is left over after customers have wood cut in the store.
And because cull lumber can't be sold at regular prices, it is usually very cheap.
If you need smaller pieces of wood, cull lumber could be a good solution. You may be able to cut off the damaged parts of the board or find some smaller scraps. But there is a lot of luck involved – depending on the day, you may find a huge pile of wood to pick from or an empty bin.
I haven't made any projects with cull lumber yet – I never seem to hit it on the right day!
Nontraditional Sources of Cheap Wood
Most of my best nontraditional sources for wood involve buying wood secondhand.
Yes, you really can buy secondhand wood. I got most of the wood for the projects in my book secondhand and some of it was even completely free!
Facebook Marketplace and Craigslist
You may not realize this, but you can actually find wood for sale on Craigslist and Facebook. There are lots of people who have wood they are looking to clear out, whether it's because they bought wood for a project they didn't ever do or they inherited a huge pile of scrap wood.
You probably aren't going to find a listing of the exact boards you need for a specific project, but you can definitely build up your stash for cheap and even find beautiful reclaimed lumber.
Projects where I've used wood from Craigslist/Facebook: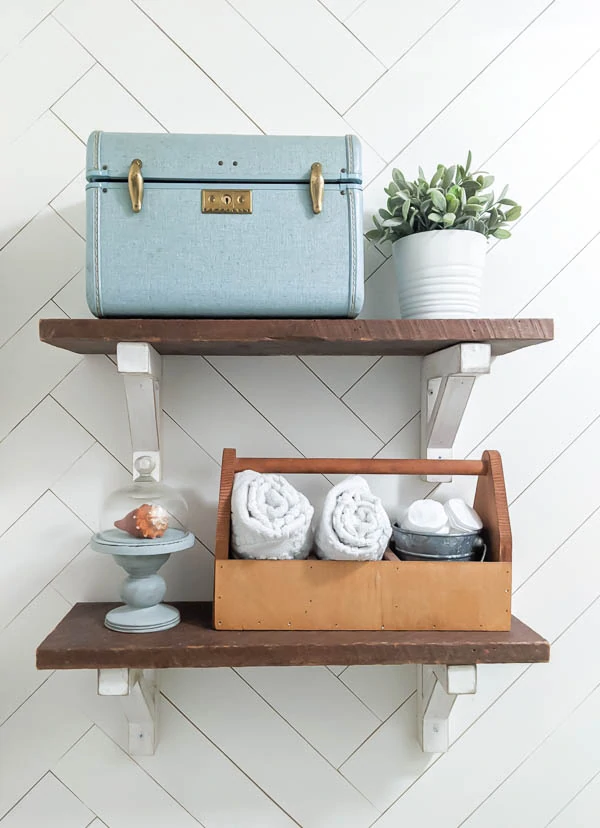 Friends and Family
When I let my friends and family know I was trying to build up a stash of wood to use for projects, it turns out several of them had scrap wood piles in their garages or basements that they were happy to clear out, usually for free.
Projects where I've used free wood from friends and family: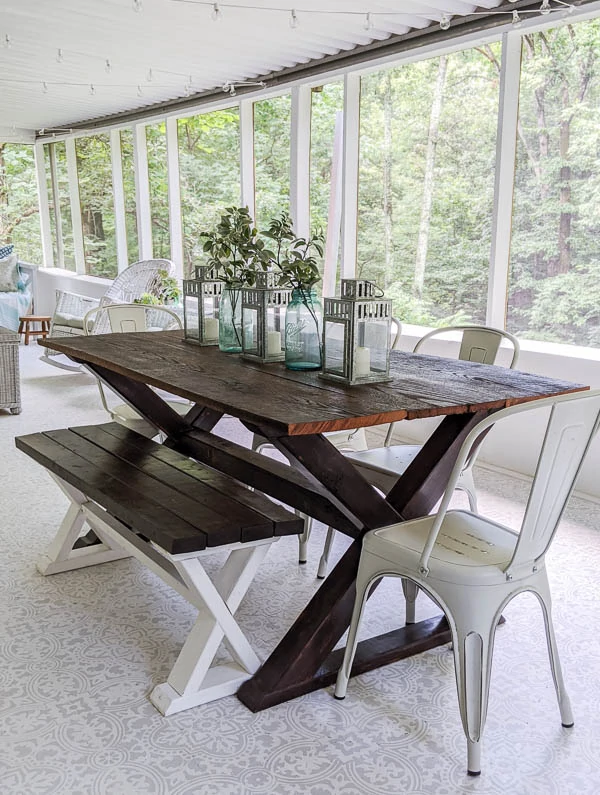 The Side of the Road
I realize this isn't an option for everybody, but where I live, it isn't uncommon to see a big pile of wood on the side of the road waiting to be picked up on bulk trash collection day.
Sometimes it's just a pile of lumber someone cleared out of their basement workshop and sometimes it's the result of a fence or wall or floor that has been demoed. Either way it's free for the taking.
Just remember to wear gloves and watch for old nails when collecting it. If you love the look of reclaimed wood, this can be an awesome way to find it for free.
Projects where I've used roadside wood: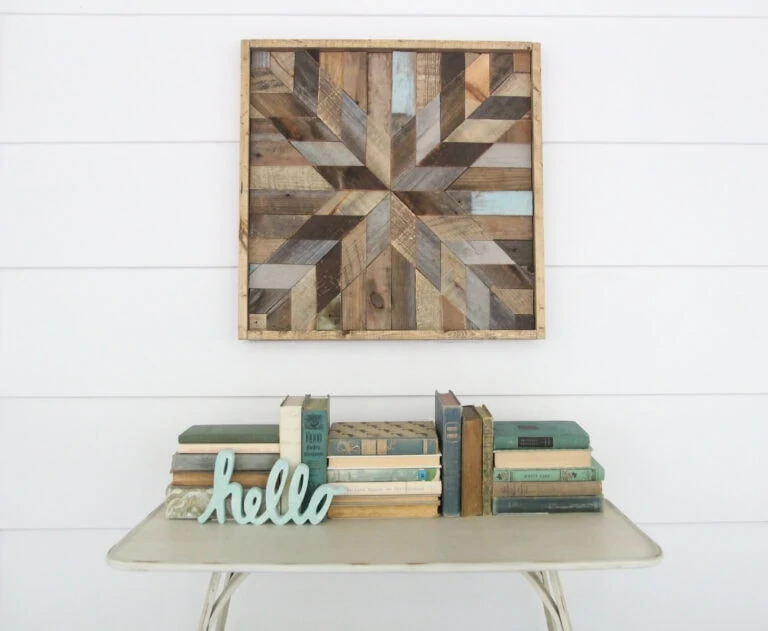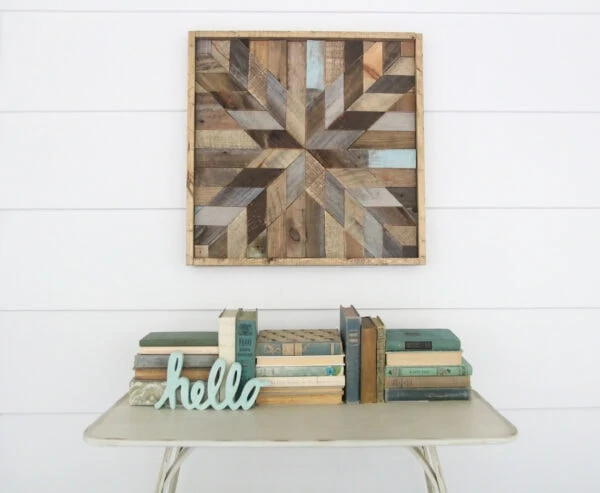 Habitat for Humanity Restore and Salvage Stores
I love to look for all kinds of things at our local Habitat ReStore and I often see lumber, trim, and old doors there for a good price.
We also have an amazing architectural salvage store nearby. (If you've ever seen the TV show Salvage Dawgs, it's the store featured in the show, Black Dog Salvage.) The store itself is full of amazing things, but they are not what I would call affordable.
However, they do tend to have random bits of wood and wood trim for a good price and also sometimes have warehouse sales with inexpensive reclaimed wood.
Projects where I've used ReStore wood:
Your own scrap wood pile
Don't forget to check your own scrap wood pile! Once you've done a few wood projects, you will quickly start to accumulate a scrap wood pile full of bits of leftover wood.
When you're ready to start your next project, it's so easy to just head to the store with the list of wood you need without even checking if you already have something that will work! I've got quite a scrap wood pile built up at this point (because I can't throw anything away!) so I sometimes find I already have half the wood I need for my next project before I buy a single thing.
Projects where I've used scrap wood: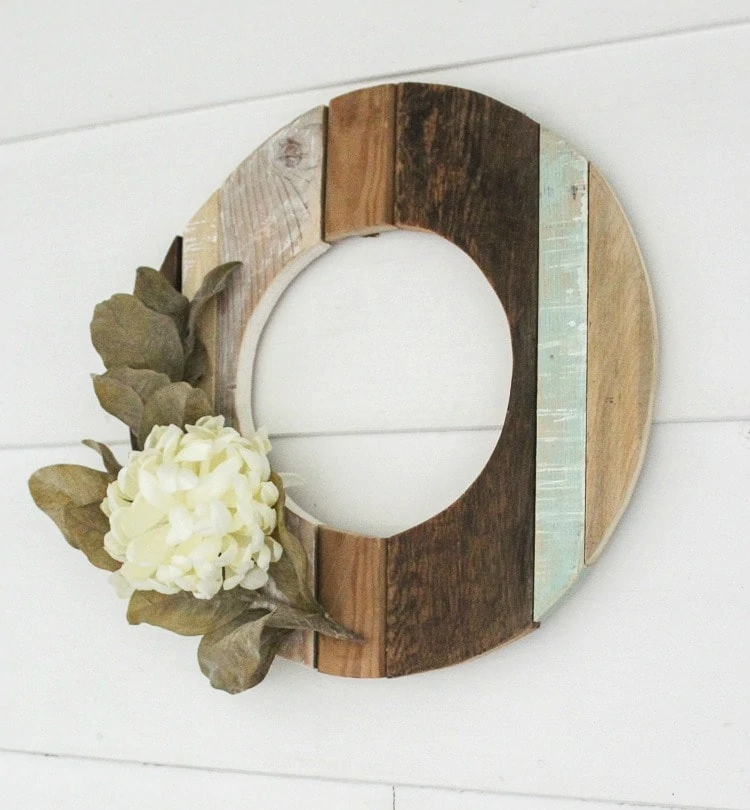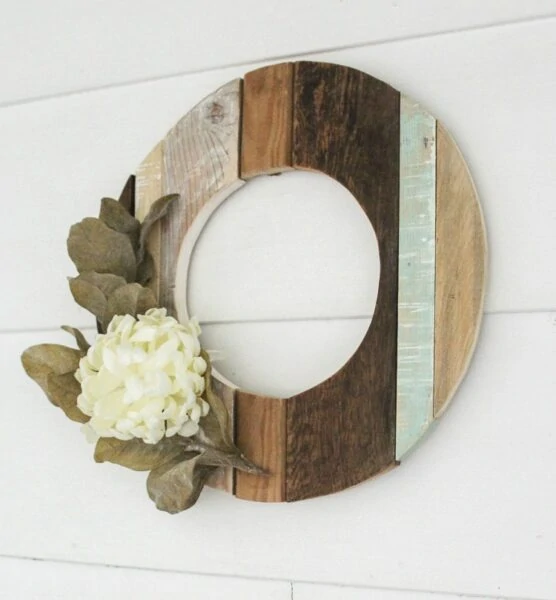 Those are my best secrets for finding super cheap wood for all your projects. If you have any tips I missed, I'd love for you to share them in the comments!
I'd love for you to share this project on Pinterest!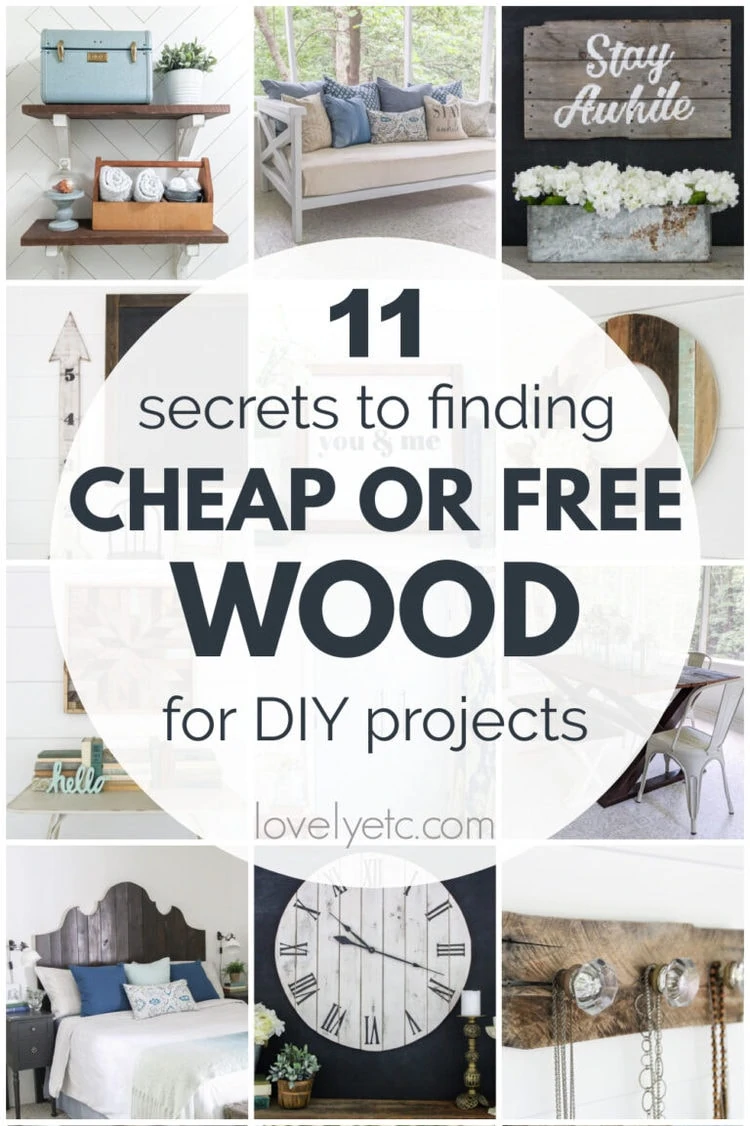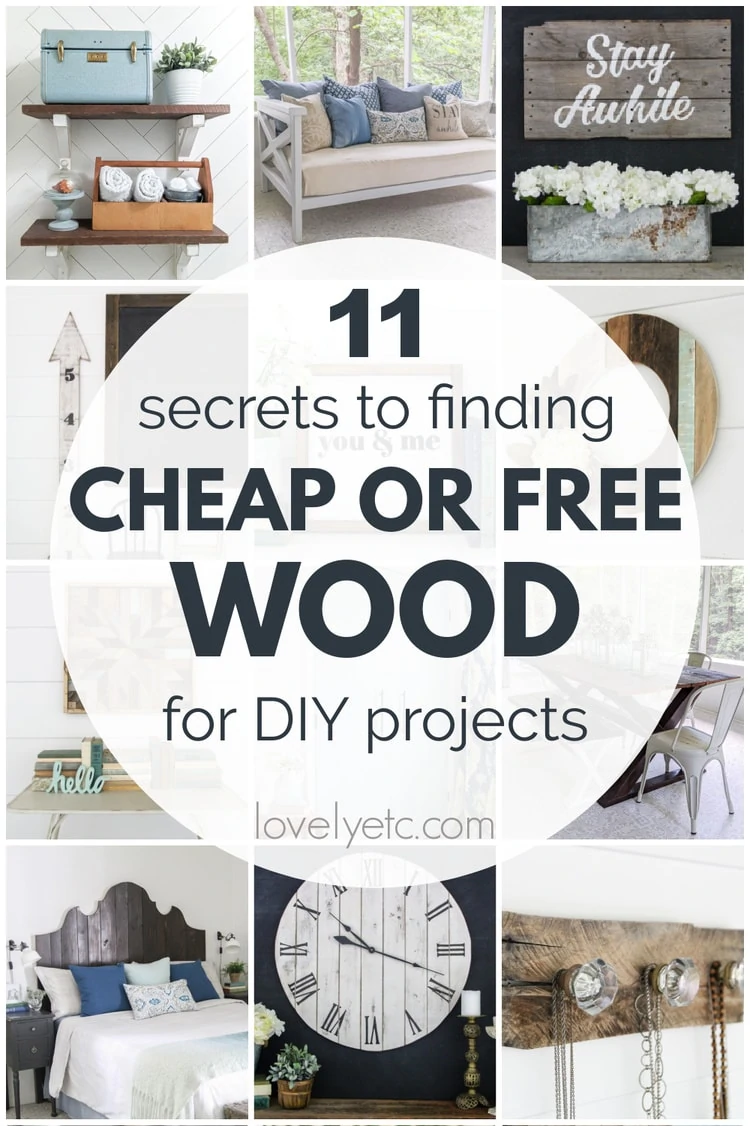 Google Web Story: Where to Find Free or Cheap Wood