For a long time I had no idea what my home décor style was.
I would see pictures of things I liked on Pinterest and try to copy them in my own home. But even though it was beautiful in photos, in my own home it just didn't quite fit. It took me way too long to realize that there are lots and lots of beautiful styles out there – but they can't all be my style.
After making that realization I got to work finding out what is me. And once I had narrowed down my style, decorating my home became so much easier. Our house finally started to feel like a cohesive whole instead of a bunch of disconnected parts. And I was able to quickly tell the difference between the things that I admire in general and those that are actually right for my home.
This week I'm joining 19 other home bloggers to share our personal home décor styles. I am loving seeing how unique everyone's style is. There really is no one right way to decorate. If you are still trying to narrow down your own home style, visiting each of the blogs and seeing so much inspiration is a great jumping off point for figuring out what you truly love.
So what is my home décor style? I call it colorful eclectic cottage.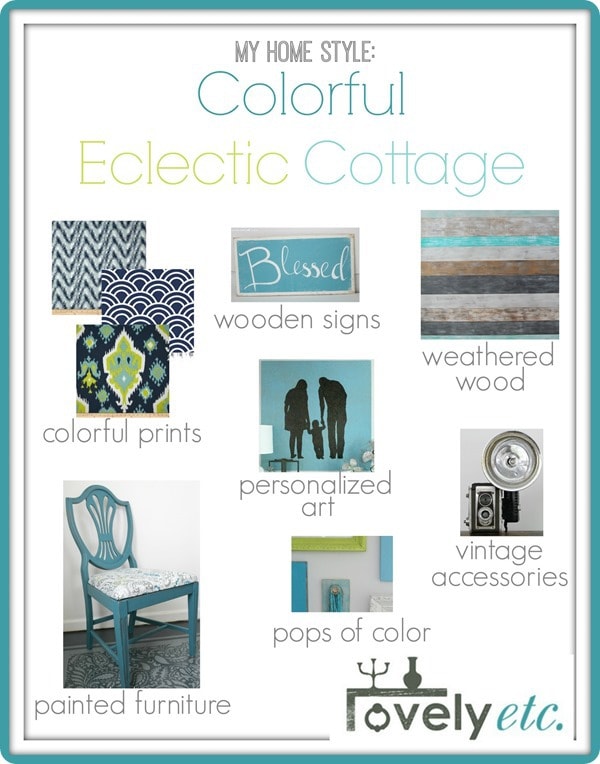 Colorful
I've come to realize that I love white, bright spaces, but I also love color. I can admire a beautiful neutral room but it will always look like it is missing something to me.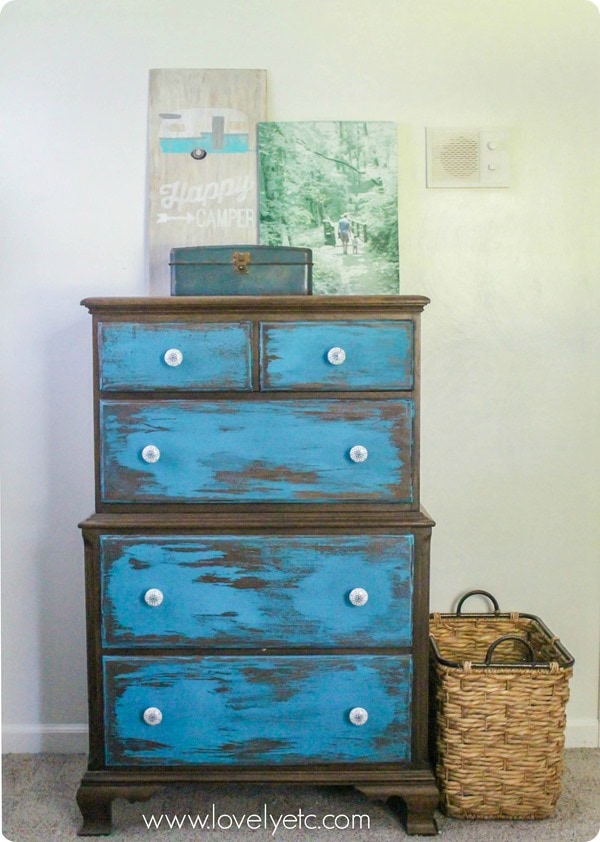 My home is full of turquoise, lime green, and navy with lots of white to help the colors pop. Color makes me happy, it gives a room energy, and it is just plain fun.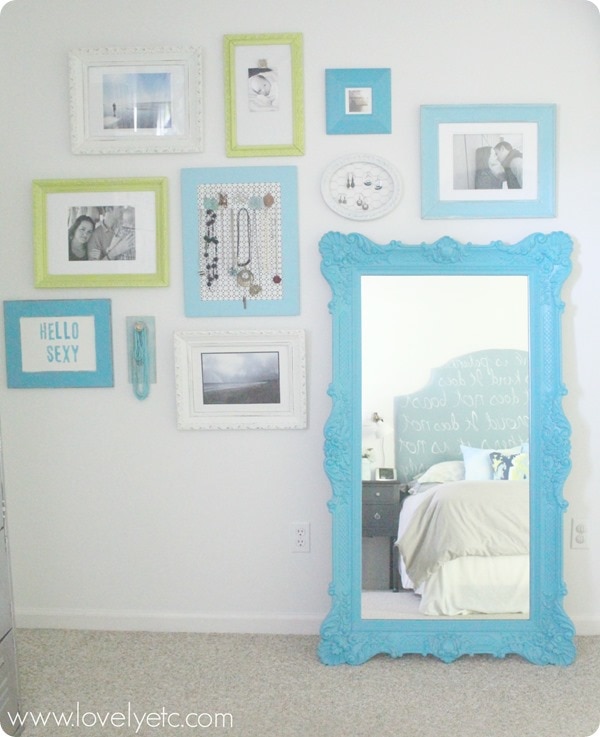 Eclectic
I love to mix all kinds of styles together. I love to mix vintage furniture with modern fabrics or style a modern table with my favorite vintage finds.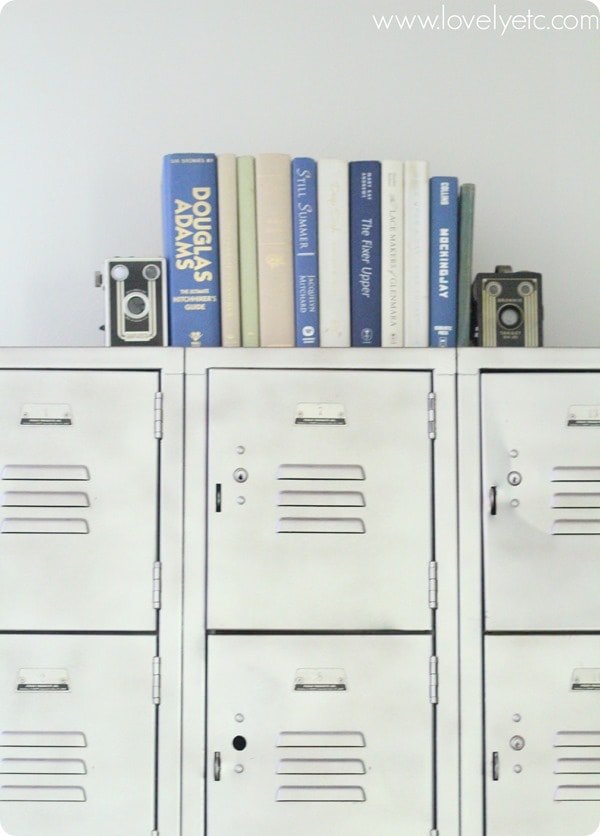 I like to decorate with quirky, unique things that not everybody else has – vintage cameras, lockers instead of a dresser, a giant arrow growth chart. And instead of buying art, I prefer to make my own wooden signs and other art pieces with special meaning to our family like my giant family silhouette.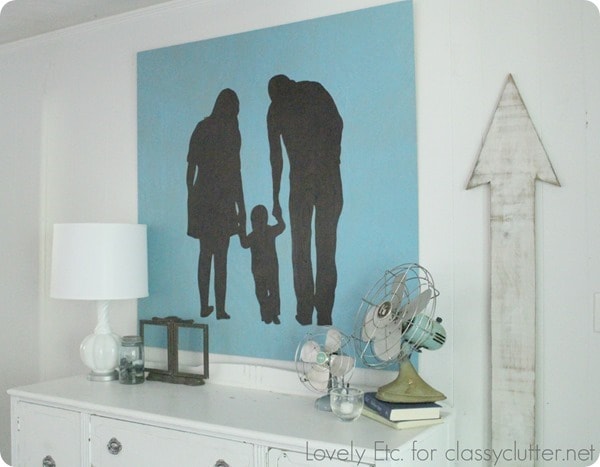 Cottage
As much as I love to mix different styles into my decor, I have a soft spot for painted furniture, weathered wood, and well worn accessories.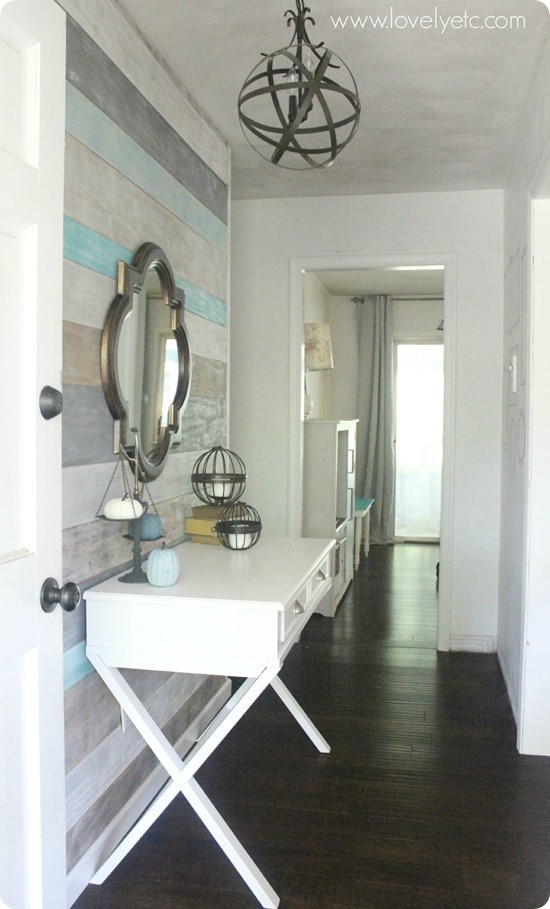 I just take those classic cottage elements and give them my own colorful spin.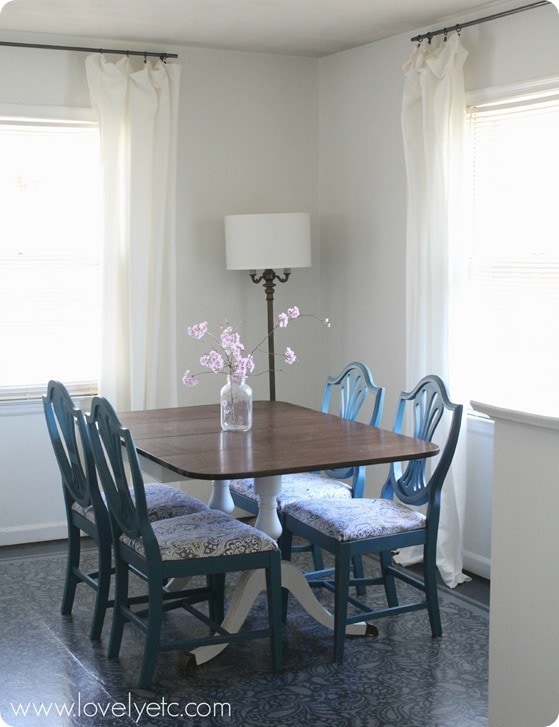 And that's my style! See anything you can relate to? If not, check out the other bloggers in the blog hop – you're sure to find something that resonates with you. Head on over to Elizabeth Joan Designs next – they are a pair of DIYing sisters with fabulous style. And be sure to check out the rest of the line-up as well!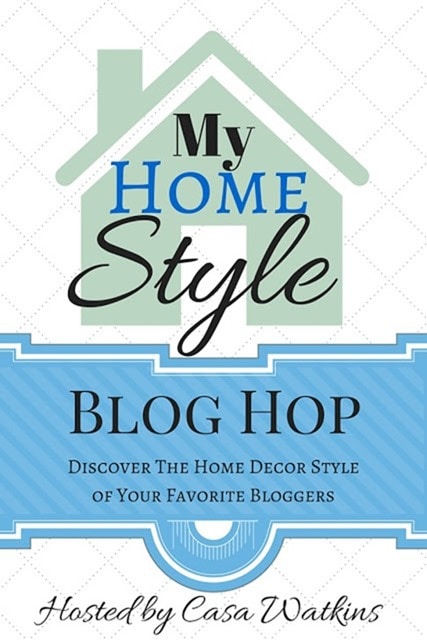 Tuesday:
Wednesday:
Thursday: